Shannon Sharpe is the proud father of two daughters named Kayla Sharpe and Kaley Sharpe. His first child was born on October 16, 1992.
Shannon Sharpe is a former NFL tight end who had a remarkable 14-year career, primarily with the Denver Broncos. Born on June 26, 1968, he is currently 55 years old.
He is widely known for his successful transition from the football field to the world of sports media.
After retiring from the sport, he became a prominent sports analyst and television personality.
He joined The NFL Today on CBS Sports as an analyst, providing insightful commentary and analysis on NFL games and related topics.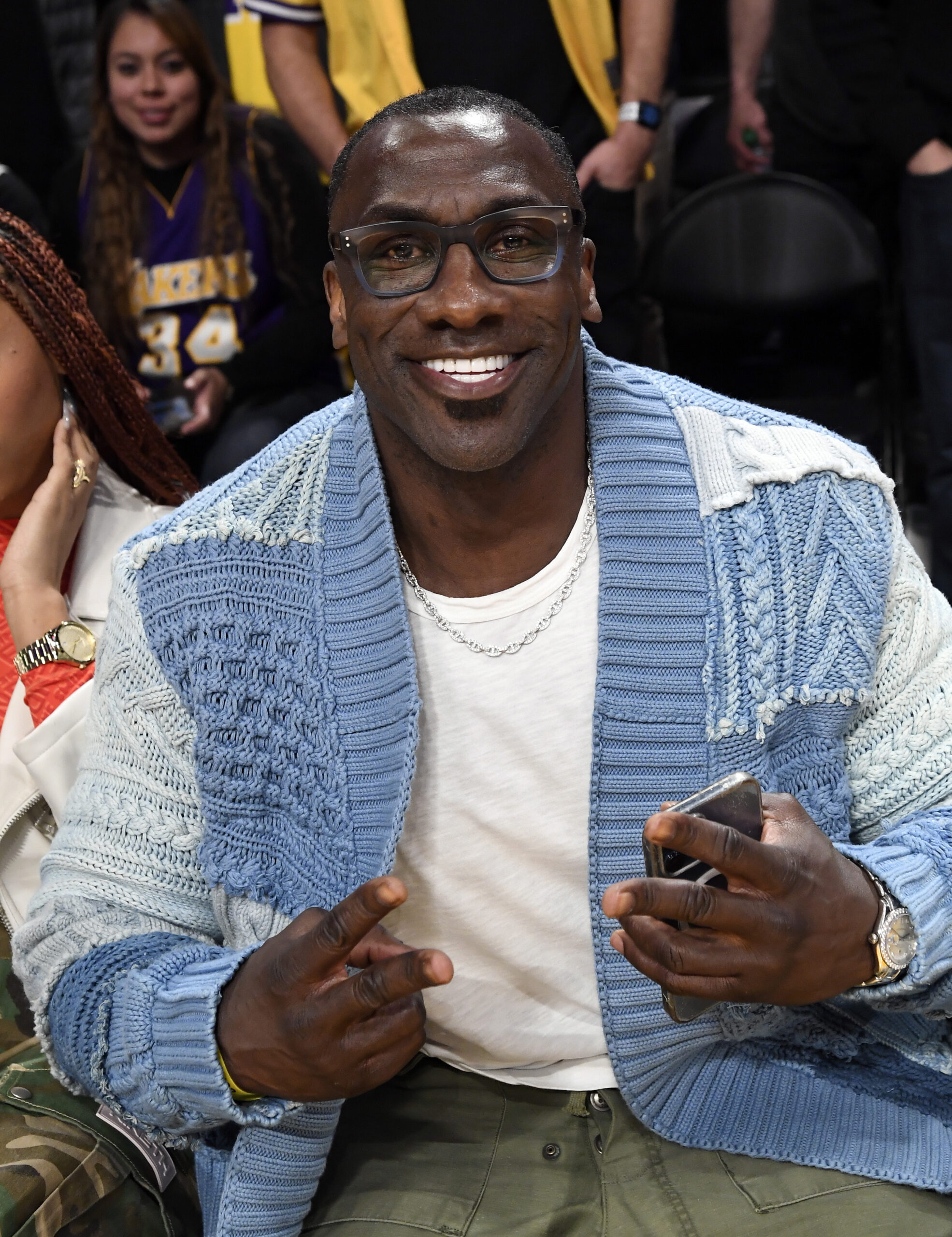 In 2016, Sharpe started co-hosting a popular sports debate show called "Skip and Shannon: Undisputed" on Fox Sports 1.
Alongside his co-host, Skip Bayless, Sharpe engages in lively debates, offering his expert opinions on various sports-related issues, particularly in the realm of football.
In recent years, Sharpe has expanded his media presence by venturing into podcasting. He launched the "Club Shay Shay" podcast, where he engages in in-depth conversations with athletes, celebrities, and other influential figures.
The podcast has gained significant recognition and has been well-received by audiences.
Notably, one of the episodes of Club Shay Shay, featuring Bubba Wallace, was selected by the Apple Podcasts editorial team and included in their "Apple Podcasts Best of 2021" list.
This achievement highlights the quality and popularity of Sharpe's podcast.
Overall, Shannon Sharpe has established himself as a respected sports analyst, television personality, and podcast host, leveraging his extensive knowledge and experience in the NFL to entertain and inform audiences.
Kayla Sharpe
Kayla Sharpe is the first daughter of Shannon. She is currently employed in a human resources role at a reputable healthcare organization in South West Georgia.
Her professional background includes diverse HR experience, focusing on enhancing the employee experience and cultivating a positive work environment.
With over seven years of expertise in the field, Kayla has previously held positions as an HR Generalist II at a mortgage company and worked in HR roles within the higher education and financial sectors.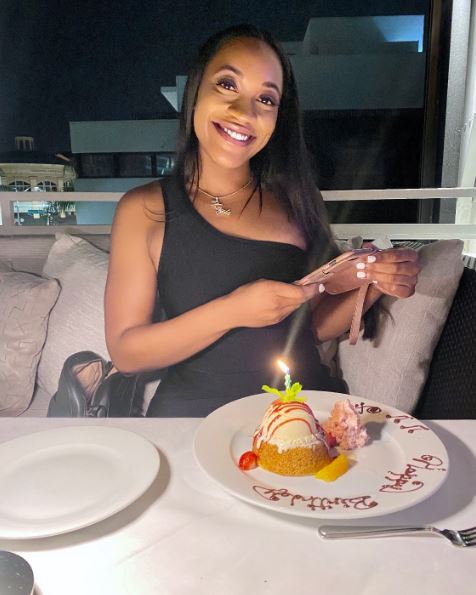 She has also contributed her skills to Emory University, where she served as a human resources generalist and provided operational support.
Kayla's dedication to advocating for individuals within an organization is evident in her LinkedIn profile.
She recognizes the significant impact HR professionals have on a business's success and has honed her abilities in fostering a positive workplace culture.
Shannan Sharpe Spouse
Sharpe was previously engaged to fitness trainer Katy Kellner in 2016. However, their relationship did not last, and they went their separate ways.
In 2013, Sharpe posted a family portrait on Facebook featuring himself, Katy, and their pets.
Katy Kellner later got married to Jr. Castillo on July 11, 2021. Despite their split, Sharpe continues to follow Kellner on Twitter. Sharpe has been involved in several relationships throughout his life.
In 2014, he attended his son Kairi's graduation ceremony with his former wife. Sharpe also shared an interesting story with Skip Bayless about helping finalize someone's divorce.
He revealed that his strong feelings for the woman led him to pay for the divorce and even confronted her and her husband over a disagreement regarding a small amount of money.
How Many Kids Does Shannon Sharpe Actually Have?
Shannon Sharpe is a proud father to three children, Kayla, Kaley, and Kiari Sharpe, each from different relationships.
Kayla and Kaley are 30, while Kiari is his only son.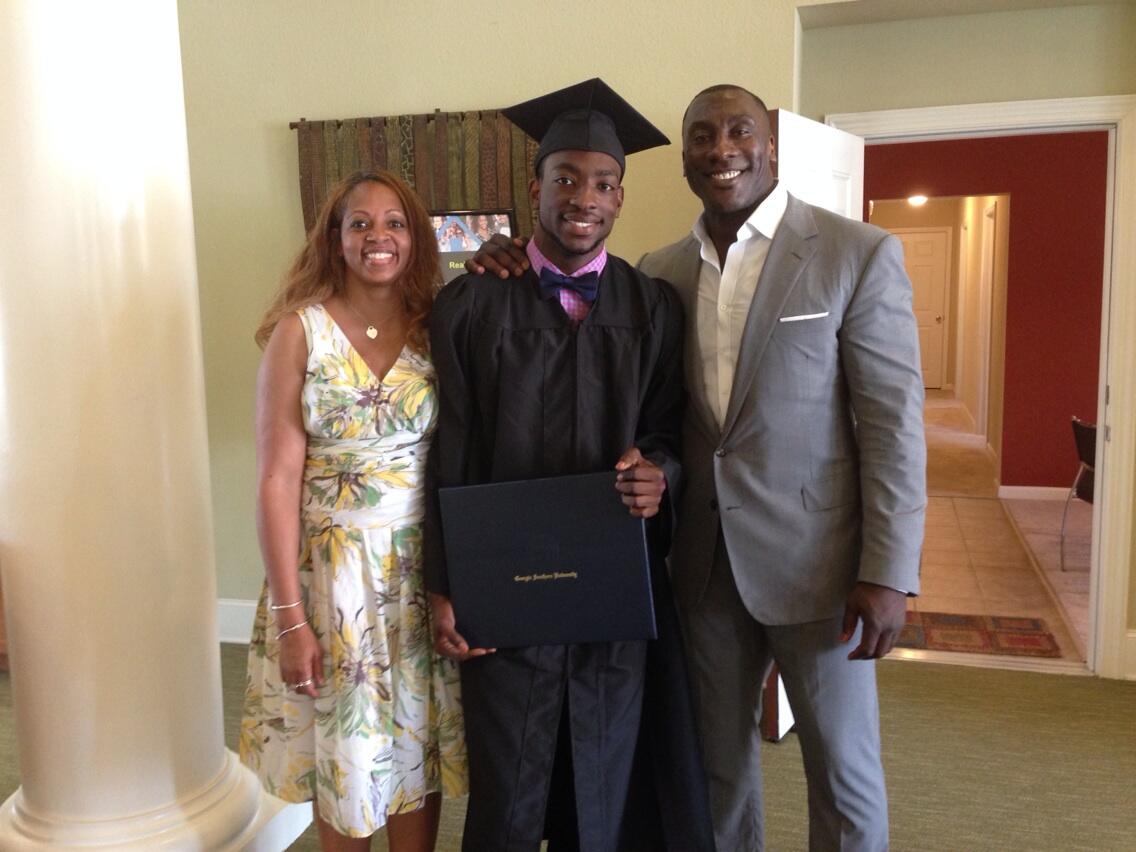 They pursue various educational and career paths, with Kayla studying pre-law, Kiari studying biology and business management, and Kaley aspiring to become a medical examiner.
Despite living with their respective mothers in different states, Shannon maintains a close relationship with his children, frequently visiting them.
Shannon has shared nostalgic photos and heartfelt messages, expressing his pride and admiration for their growth.