Sharife Cooper's girlfriend, Ash Kaash, is an Instagram model with a following of 3.2 million. The two first linked up at the end of 2021 and are going strong.
Their love may not be on full display on Instagram, but it is on TikTok. Ash Kaash has shared several videos featuring her beau, a former Atlanta Hawks player. Sharife currently plays in the G-League with Cleveland Charge.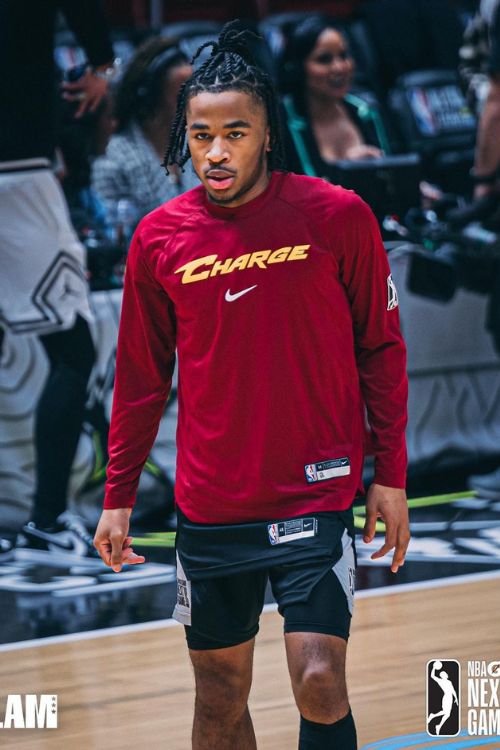 Cooper was the second-round pick in the 2021 NBA Draft of the Atlanta Hawks. With Hawks, the youngster signed a two-way contract making him eligible to play in the NBA and the G-League.
But he was waived by the Hawks and later picked by Cleveland Cavaliers. Cavaliers waived him a few weeks later, and he joined their G-League team, Cleveland Charge, in 2022.
Recently, Cooper and his team won the NBA Summer League tournament. He then reshared a video of him celebrating the victory with teammate Emoni Bates.
Sharife Cooper Girlfriend, Ash Kaash
Sharife Cooper's girlfriend, Ash Kaash, is a social media influencer with a combined following of more than six million across all platforms.
Born on January 9, 1998, Ash Kaash gained prominence after sharing several risque photos on the photo-sharing platform Instagram.
Her first Instagram upload was in 2018, and since then, Ash Kaash, whose real name is said to be Ashaley, has gained millions of fans on TikTok as well.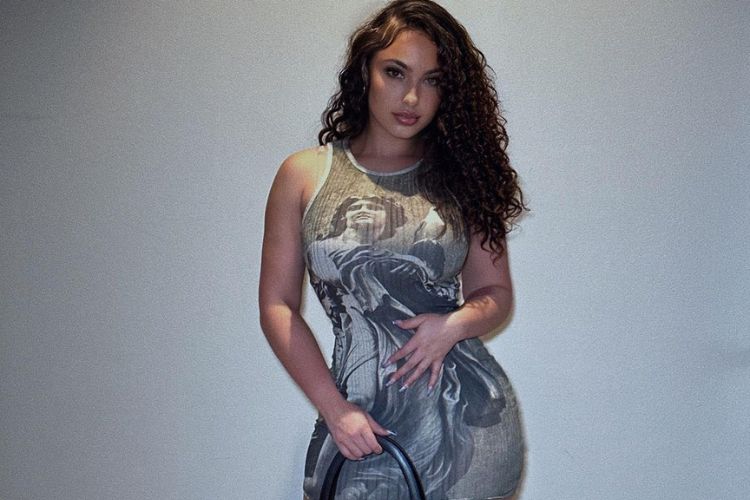 In 2020, the Instagram model launched a nail company, Heaven Sent Nails, but doesn't seem to promote it much. The company's Instagram page has not shared any posts since August 2020.
She has collaborated with apparel brands such as Fashion Nova and Onna and has been seen wearing their dresses on Instagram. Ash Kaash has taken her popularity on Instagram and TikTok to the notorious website Only Fans.
A person can subscribe to her Only Fans page for $20/month, and the IG model has shared 42 posts to date. There's not a day that goes by Ash Kaash not having a person writing a lengthy proposal in her Instagram post.
But in case you guys didn't know, the social media influencer is currently in a relationship with the G-League player Sharife Cooper.
Sharife Cooper And Girlfriend Ash Kaash Relationship Timeline
Sharife Cooper and Ash Kaash began casually teasing each other on Instagram in 2021.
The former Atlanta Hawks player first initiated his relationship with Ash Kaash after casually commenting, a star emoji on one of her Instagram posts in November 2021.
Throughout 2022, there were constant rumors of the young couple breaking up, but Ash Kaash shut down the constant chatter after displaying a tattoo for her man. During their trip, Ash Kaash shared a video showing off a back tattoo with "Shariff" written on it.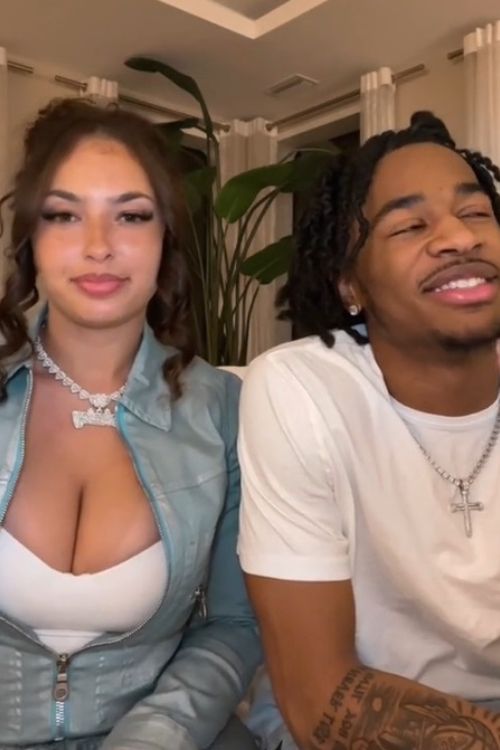 The couple might not have shared any pictures on Instagram, but the model has shared a handful of videos with Sharife on TikTok. Last year, in November, Ash Kaash shared a compilation video of their moments together to the song Best Friend by 50 Cent.
Earlier this year, in January, the two made a three-minute TikTok video listing out each other's ick. One of the biggest complaints Sharife had with his girl was how much time she took while getting ready.
In another TikTok video, the two did a 14 Question challenge, revealing Ash was the funny one in their relationship. But it was also revealed that she was the messy one.
The two are also currently raising a cute furry baby who has appeared several times on Ash's TikTok handle. It is to be seen whether Ash and Sharife's relationship will stand the test of time.