Ilia Malinin was raised in a family of ice skaters, with both his parents having competed in the Olympics as former figure skaters.
Born into a family of skaters, Ilia began skating at 6 in 2010, under the guidance of his skating champion parents in Reston, Virginia.
During childhood, Malinin favored playing soccer over training in a chilly arena, but he eventually found his passion for skating.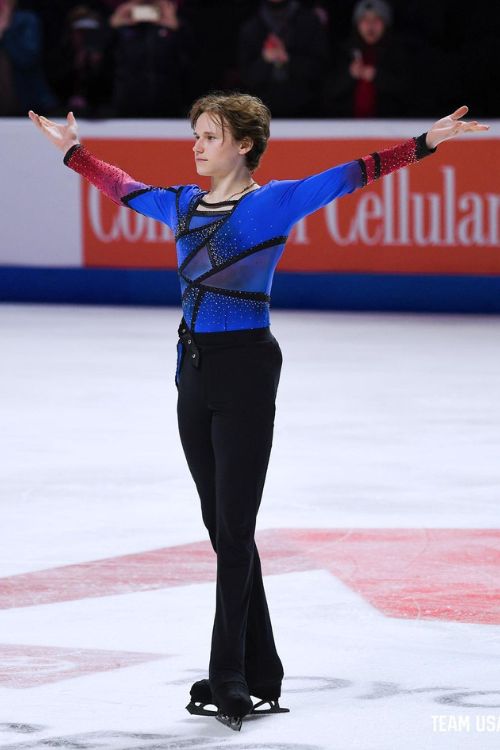 Ilia Malinin is an American figure skater known for his remarkable achievements in the sport.
He has earned numerous titles and accolades, including the 2023 World bronze medal, the 2022-23 Grand Prix Final bronze medal, and the 2022 Skate America championship, among others.
Malinin is particularly distinguished for being the first skater to successfully land a quadruple Axel in international competition, which is considered one of the most challenging jumps in figure skating.
His remarkable accomplishments have earned him a place on Time Magazine's Time100 Next List, highlighting emerging leaders shaping the future and defining the next generation of leadership.
Moreover, His recent triumphs at the 2023 CS Autumn Classic International and the Japan Open, where he excelled in the men's segment as a part of Team North America, highlight his exceptional talent and performance on the global stage.
Ilia Malinin Parents
Ilia Malinin was born on December 2, 2004, in Fairfax, Virginia. He hails from a family deeply rooted in figure skating, with both his parents, Tatiana Malinina and Roman Skorniakov, being former competitive skaters.
Malinin's family connection to skating extends further, as his grandfather, Valery Malinin, was a former competitor for the Soviet Union and is currently coaching skaters in Novosibirsk, Siberia.
Ilia also has a sister named Liza, whom he is helping to learn to skate. Liza was born in 2014 and is currently nine years old and has already begun training under her family's guidance.
Mother Tatiana Malinina Is A Former Figure Skater
Ilia Malinin's mother, Tatiana Malinina, is a retired Russian-Uzbek figure skater who competed for Uzbekistan.
Born in Novosibirsk, Russian SFSR, Malinina was born into a family of athletes. Her father was a figure skater, and her mother was a gymnast.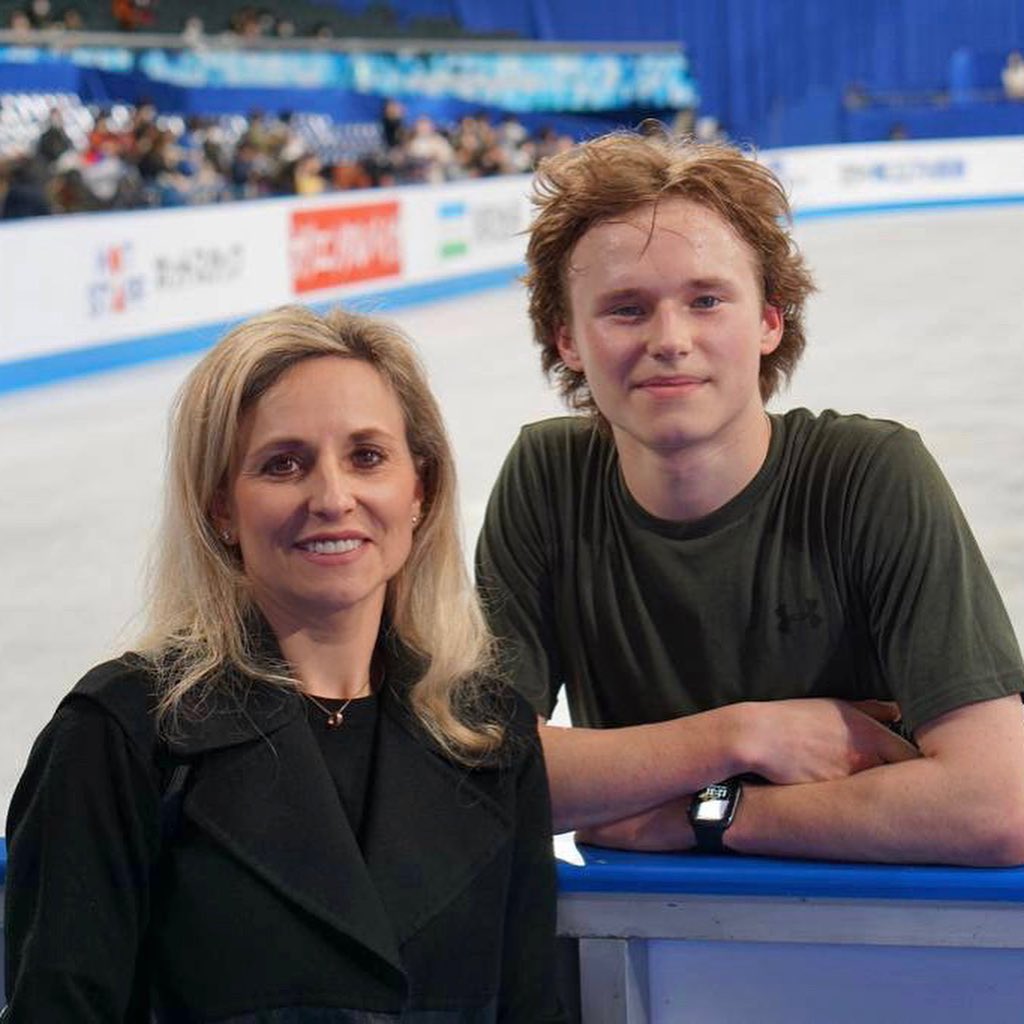 Influenced by her parents, Tatiana began training in skating with her father's guidance. Throughout her, Tatiana achieved the Grand Prix Final championship in 1999, as well as the Four Continents championship in the same year.
Additionally, she secured victories in the NHK Trophy in 1998 and 2001 and claimed the Uzbek national championship ten times between 1993 and 2002.
In 2000, Malinina married Roman Skorniakov, with whom she has a son, Ilia Malinin, born in 2004. The couple also has a daughter, born in 2014.
Ilia Malinin's Father, Roman Skorniakov
Roman Skorniakov, a Russian skater, was born on February 17, 1976. He initially began his skating career representing Russia but later transitioned to representing Uzbekistan in 1996.
Skorniakov was the Uzbekistani national champion from 1997 to 2003 and participated in the 1998 and 2002 Winter Olympics, achieving a 19th-place finish both times.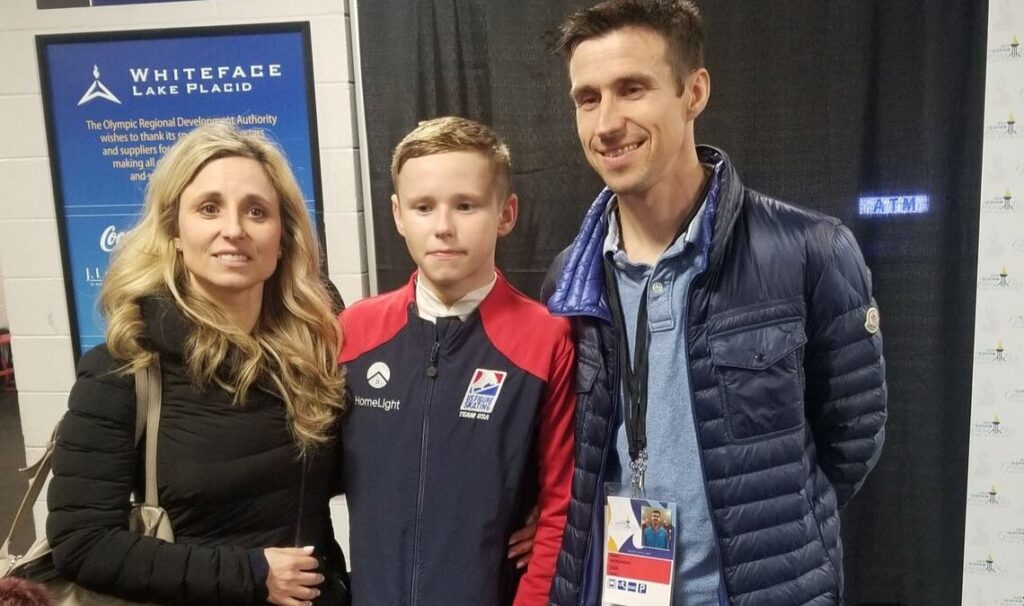 His notable accomplishment at an ISU Championship was securing 7th place at the 2000 and 2002 Four Continents Championships.
After retiring from professional skating in 2003, Roman currently works as a skating coach in Reston, Virginia.