Skylar Diggins husband, Daniel Smith, used to be a football player but did not choose to pursue a career as his athlete wife.
Despite this difference in career paths, they have been happily married for over nine years.
They also share the joy of raising two children together alongside their respective careers.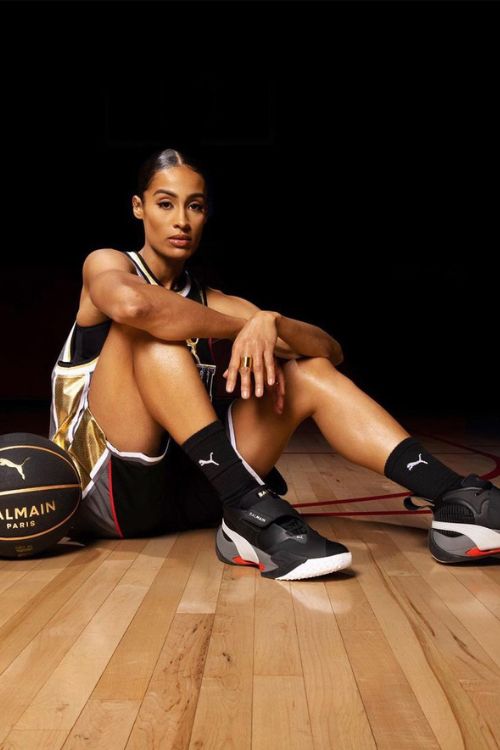 As a point guard, the American professional basketball player was selected as the third overall draft pick by the Tulsa Shock (now Dallas Wings) in the 2013 WNBA Draft.
Skylar Diggins spent six years with the Tulsa Shock/Dallas Wings from 2013 to 2019. Currently, she is a part of the Phoenix Mercury team.
In addition to her WNBA career, she has represented the national team and secured gold medals in the Tokyo 2020 Olympics and the 2012 Athens 3*3 World Championships.
Furthermore, Diggins made history as the first female athlete to sign with Roc Nation Sports in 2013. She is also associated with Nike.
Who Is Skylar Diggins Husband?
Skylar Diggins is married to Daniel Smith, a former University of Notre Dame football player.
Smith was born to Vicky and Robert Smith on July 16, 1991, in South Bend, Indiana.
Growing up in a loving and nurturing household, Daniel's father, Robert, was a businessman, while his mother, Vicky, worked in broadcasting.
His father undoubtedly influenced Daniel's artistic talents, as he now runs a business called Doperman Studios.
Moreover, he showcases and sells his paintings and artwork.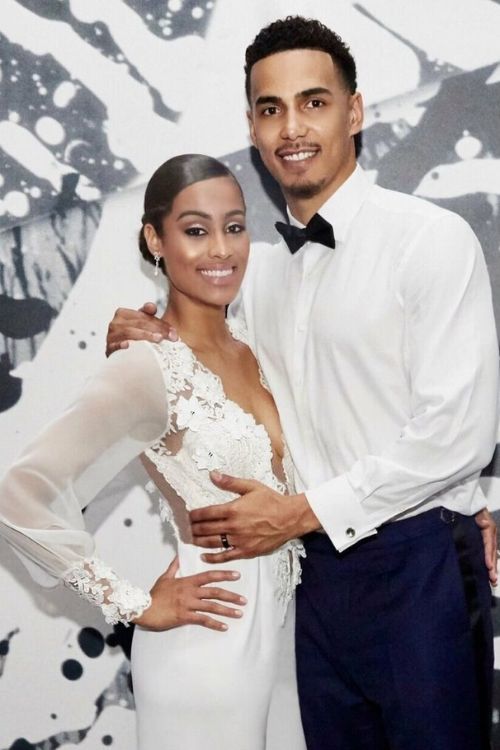 The studio is based in Dallas, Texas, and Daniel has also been involved in designing logos for various clothing brands.
Interestingly, Daniel's passion for art was sparked after a football injury he sustained while playing for Notre Dame.
When he suffered a fractured ankle during a match, his focus shifted toward the world of art.
Despite the twist of fate brought on by the injury, Daniel seems content with his life as he happily shares it with his athlete wife, Skylar Diggins, while successfully running his art business.
Skylar And Daniel's Relationship Timeline
According to reports, Daniel Smith and Skylar Diggins first met at the university in 2014.
After dating and nurturing their love for some time, they got engaged in 2016. They patiently waited a year before finally deciding to tie the knot the following year.
Their wedding took place on April 29, 2017, at the Museum of Contemporary Art Chicago, where they exchanged their vows.
In a heartwarming gesture of love for her husband, the 6-time WNBA All-star changed her jersey name to Diggins-Smith.
Skylar proudly displayed her new jersey on her Instagram, captioning it with:
"Diggins, a two-time WNBA All-Star and guard for the Dallas Wings, will now go by "Diggins-Smith."
She continues to express her deep appreciation for Daniel, referring to him as "the biggest part of my support system" even to this day.
The Couple Has A Son And A Daughter
Despite being very private about their personal life, especially when it comes to their children, the couple, Daniel and Skylar, are known to have two kids.
The Pheonix Mercury player is known for being outspoken and not hesitating to speak her mind.
Balancing motherhood with a demanding career is undoubtedly challenging, especially for mothers who frequently need to travel.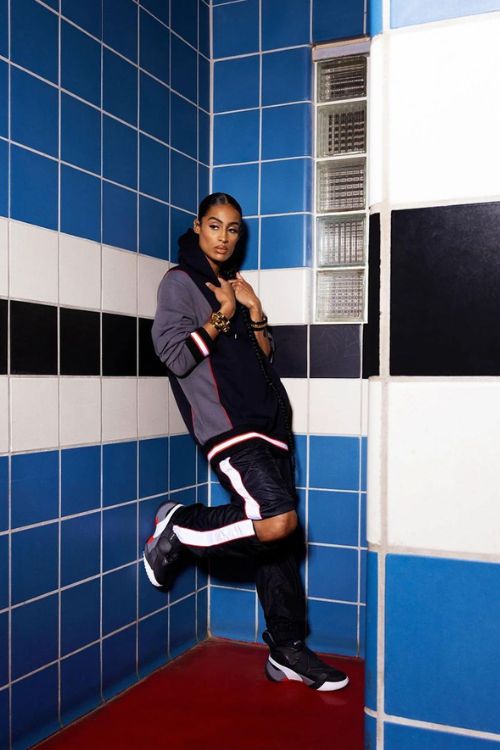 She faced criticism and accusations of abandoning her team at times, but her efforts have helped normalize pregnancy in the WNBA.
Presently, WNBA players are entitled to full paid maternity leave.
Moreover, they are also given suitable housing accommodations and receive a $5,000 stipend for child care.
Daniel and Skylar welcomed their son Seven in 2019, and they chose the name for its biblical significance.
In early 2023, the couple welcomed their daughter, but details about their children have been kept away from the public eye.