Solomon Thomas has always mentioned that his sister is his inspiration, whose memory has pushed him to achieve more in life.
In 2018, at the age of 24, Ella, his beloved sister, tragically took her own life. She passed away from a self-inflicted gunshot wound at a friend's house in Coppell, Texas.
Ella was a striking young woman who was beautiful in and out. She possessed a strong and spirited personality, and her tall stature added to her remarkable appearance.
However, she carried the heavy burden of trauma: during her sophomore year at the University of Arkansas, she experienced a deeply distressing sexual assault, resulting in depression, PTSD, and anxiety.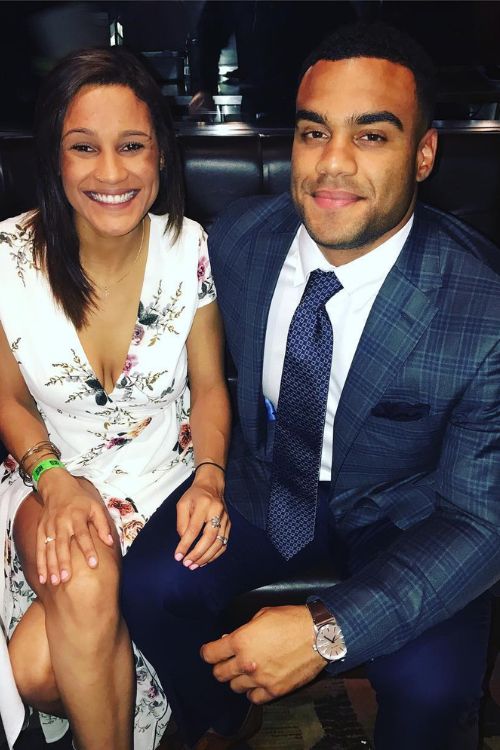 Solomon Christopher Thomas is a professional football player who currently serves as a defensive tackle for the New York Jets in the National Football League (NFL).
He played collegiate football at Stanford and was selected as the third overall pick by the San Francisco 49ers in the 2017 NFL Draft.
The Story Of Ella Thomas
Ella had always experienced anxiety, which became significantly more severe when she left for college in Arkansas.
However, as her sophomore year in 2012 rolled around, her academic performance started to suffer despite her evident intelligence.
The decline in her grades wasn't due to a lack of ability but stemmed from her reluctance to complete coursework.
Tragically, Ella endured another traumatic incident that left a lasting impact on her life: she was gang-r*ped during a party at a fraternity house on her university campus.
Despite her attempts to seek help from the school authorities, no action was taken, and she likely began to internalize blame for the situation, ultimately leading her to withdraw from college.
Shortly thereafter, a series of devastating events unfolded. A close friend from college passed away, and two other acquaintances died in a boating accident.
These tragic losses exacerbated Ella's depression, making her emotional state progressively worse.
In the period leading up to her untimely death, there were signs of improvement as Ella began to address her depression openly, started therapy, and began taking medication for her anxiety.
Regardless, with the passage of time, her mental health deteriorated, ultimately leading to her tragic decision to take her own life.
Aftermath Of The Incident
Ella's passing plunged Thomas into a deep emotional struggle, causing him depression, anxiety, and grief.
Thomas shared, "I endured my pain silently, suppressing my emotions until I reached a point where life seemed unbearable. I became emotionally numb to everything around me."
It eventually became evident to Thomas that he required assistance, prompting him to initiate therapy and adopt positive coping methods such as writing and meditation.
Thomas has since redirected his grief into a positive outlet, such as charity. He has previously raised over $250,000 for research dedicated to preventing suicide.
The Thomas family has established "The Defensive Line," a nonprofit organization dedicated to preventing suicide among young people of color, with the aim of creating a safer world for them.
As a team, they collaborate to raise awareness about suicide and its prevention in various settings such as schools, workplaces, and sports locker rooms.
Furthermore, on May 20, 2021, he released a long letter dedicated to his sister in The Players Tribune.