Steve Garvey wife, Candace Thomas, was a high school cheerleader. The couple first met at the Utah Special Olympics.
Steve and Candace have been happily married for 34 years. The pair met after two years of Steve's retirement from Major League Baseball (MLB).
In his MLB journey, Steven played as a first baseman for the Los Angeles and San Diego Padres.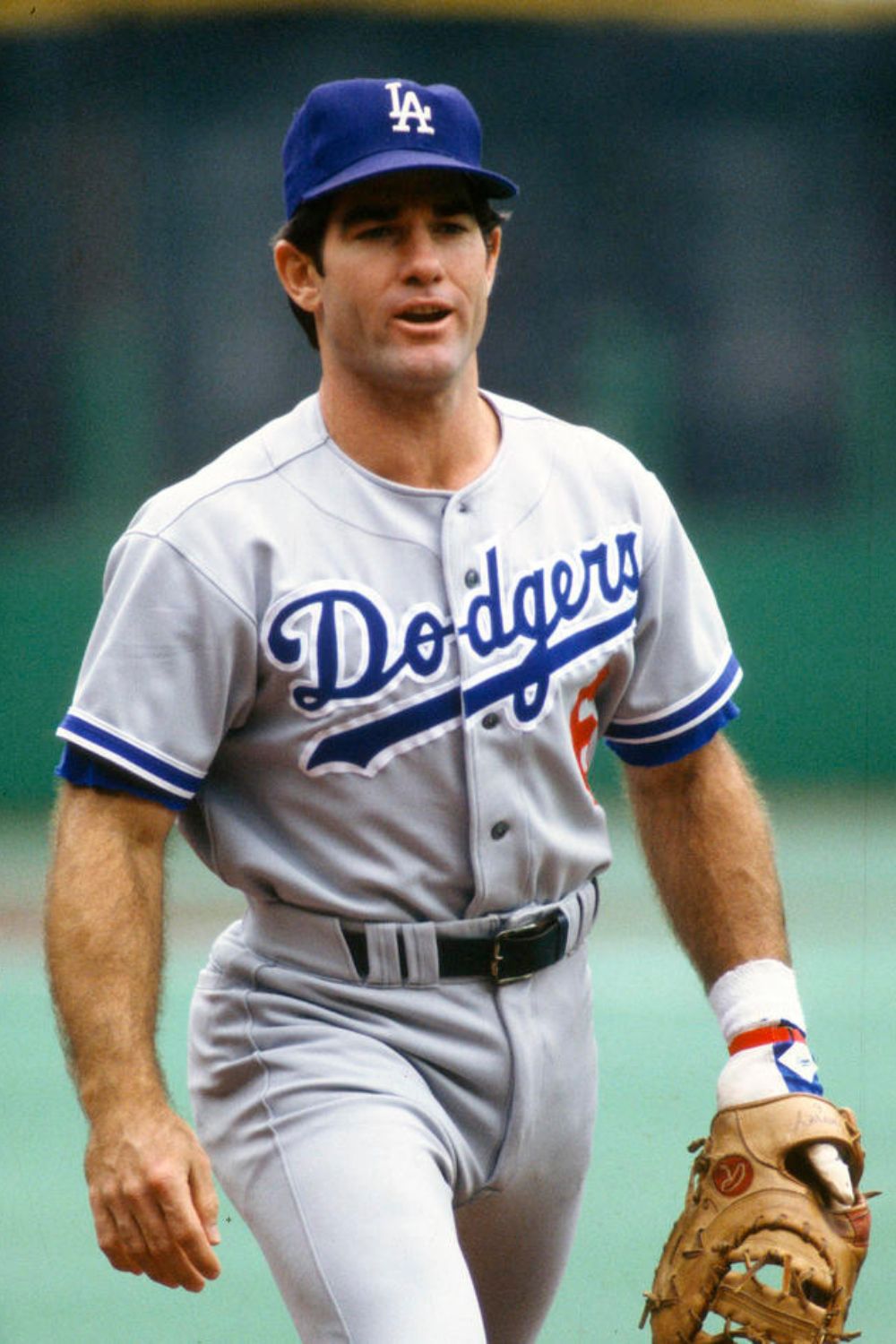 The MLB journey of Steve Garvey started when the Los Angeles Dodgers drafted him in the 1st round of the 1968 MLB draft. He made his professional debut with the Dodgers on September 1, 1969, at the age of 20.
In his 19-year MLB career, Garvey was a . 294 hitter with 272 home runs and 1308 RBI in 2332 games played.
During his career, the player achieved All-Star status ten times. Moreover, the first baseman also won the World Series champion and the NL MVP.
Further, Garvey has earned the Gold Glove Award four times and the Roberto Clemente Award once. To honor Garvey, the San Diego Padres retired his No. 6 jersey in 1988.
Currently, Steven is considering running as a Republican candidate in the 2024 United States Senate election in California.
Steve Garvey Wife
Former MLB star Steve Garvey has been married to Candace Thomas for over three decades. Candace is popular for her role in the American daytime talk show Home & Family.
Mrs. Garvey was born on November 18, 1958, in San Marino, California. She was a cheerleader at the high school. Currently, she is working as an interior decorator.
Steve and Candace met at the Special Olympics, and shortly after, they started dating. After that, the pair took a step forward and got engaged in January 1989 and married on February 18, 1989.
Even though the player has no good record of having a good relationship in the past, he has a happy and long relationship with Candace. The couple has been together for 34 years and is still going strong.
The pair are blessed with three children named Sean, Olivia, and Ryan Garvey.
Garvey's Past Relationships
Prior to Candace, Steven Garvey was married to Cynthia Truhan in 1971, when the first baseman was 22 years old. The couple had two kids, Krisha and Whitney.
Unfortunately, their marriage did not last, and the two divorced in 1983. According to various sources, Truhan left Steve for the composer Marvin Hamlisch. It is reported that Steve was also not faithful to Cynthia and was involved with his secretary.
Then, over the course of eight months, Steve impregnated two women. One of his ex-girlfriends, Cheryl Moulton, got pregnant in July 1988. The name of their kid is Ashleigh.
Even though Steve was aware of Cheryl's pregnancy, he proposed another woman named Rebecka Mendenhall. During the time of the proposal, he told Rebecka about Cheryl.
When Rebecka found out that she was pregnant, Garvey broke their engagement on January 1, 1989, on a phone call. Steve had been in a relationship with Rebecka since 1986. Out of this relationship, a son named Slade was born in October 1989.
However, during this mess, the player got engaged to and married Candace. Even though Candace was aware of Steve's situation, she didn't let it affect their relationship.
Now, Steve and Candace are living a happy married life.