Tim Wakefield considered his parents the main inspiration of his life. None of his success would have been possible without the sacrifices of the Wakefields.
He left a massive legacy for the baseball world following his death. His impact on the game will undoubtedly live in remembrance.
Furthermore, his character and good nature will also influence many new talents.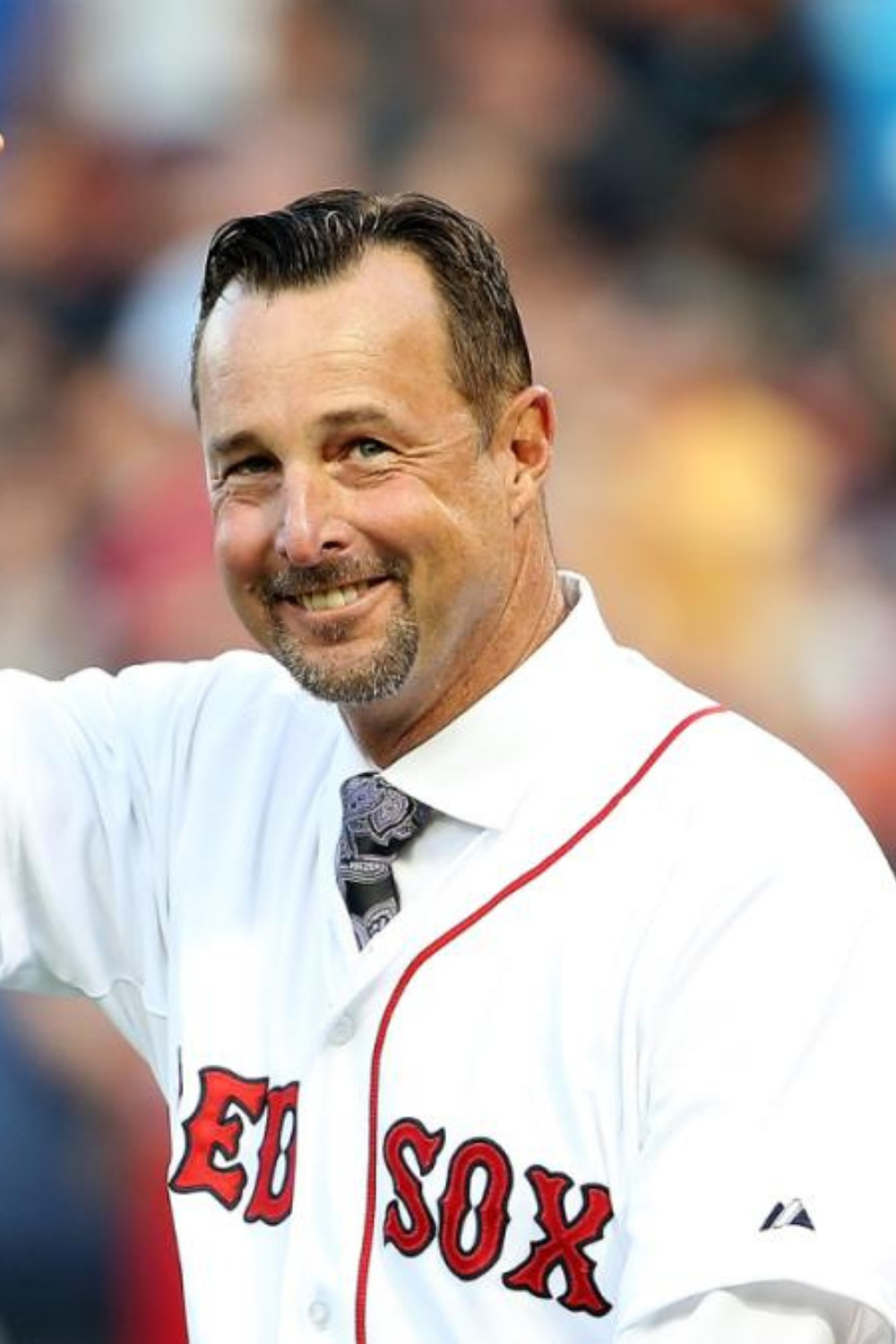 Timothy Stephen Wakefield was a professional baseball player from Florida who played in the MLB for 19 long seasons.
Tim was an alumnus of the Florida Institute of Technology and played for the Florida Tech Panthers. He was the Panthers' most valuable player and set multiple home run records.
Then, in the 1988 MLB draft, the Pittsburgh Pirates drafted Wakefield and sent him to the minor league for further development. That was a crucial period for Tim as he developed his trump card, 'the knuckleball.'
Moreover, after a few years of playing in the minor league and a few MLB games, Tim signed for the Red Sox after his release. His career took a turn there, as Wakefield would become one of the most prominent knuckleballers in the league.
Tim played in Boston for 17 years until his retirement in 2011. There, he won 2 World Series Championships (2004, 2007).
Meet The Parents of Tim Wakefield: Steve And Judy Wakefield
Tim Wakefield is the son of Steve and Judy Wakefield. The couple lived in Melbourne, Florida, and worked tirelessly for their family.
His Father Was His Trainer
Tim's father, Steve, was an employee at an electronics company. He was a simple man working hard to make ends meet.
Nonetheless, he never neglected his son and would spend quality time with him. The idea of quality time here is playing baseball, of course.
In addition, Steve was the one who taught young Tim to throw the knuckleball. After his morning shifts at the company, the father-son duo would practice hard till perfection.
Mother Judy Wakefield
On the other hand, Tim's mother, Judy, provided the perfect balance a family needed. Although there is not much information regarding her personal life, we can deduce some key elements.
Judy played the role of an influencer in Tim's life as she was the moral support and embodiment of peace that Tim could rely upon.
Furthermore, the pitcher inherited his good and respectable nature from his mother.
Tim Wakefield: Details Regarding His Death
On October 1, 2023, the world of baseball had to hear an excruciating news. It was the death of a legendary player: Tim Wakefield.
Just recently, in September, it was revealed that Tim had brain cancer. It was a huge shock, and fans worldwide started praying for his recovery.
Unfortunately, Tim couldn't survive his battle and found peace at the age of 57.
Incredible Legacy Of The Knuckler
Tim Wakefield has inspired millions of young athletes and fans throughout his life. As per his colleague, Tim had true goodness in his heart.
Tim received the Robert Clemente Award in 2010 for his philanthropic activities off the field.
Moreover, Wakefield hosted charity events to help and improve the lives of children. He was an idol for the community; every soul he touched will miss him dearly.