Steve Kerr, the head coach of the most valuable NBA team ever, the Golden State Warriors, has served the position for a decade now.
Besides being one of the greatest coaches in NBA history, Kerr played for 15 seasons in the league, garnering five championship rings.
Kerr is also one of those who got an up-close view of Michael Jordan's greatness during their four championship-laden seasons as Chicago Bulls teammates.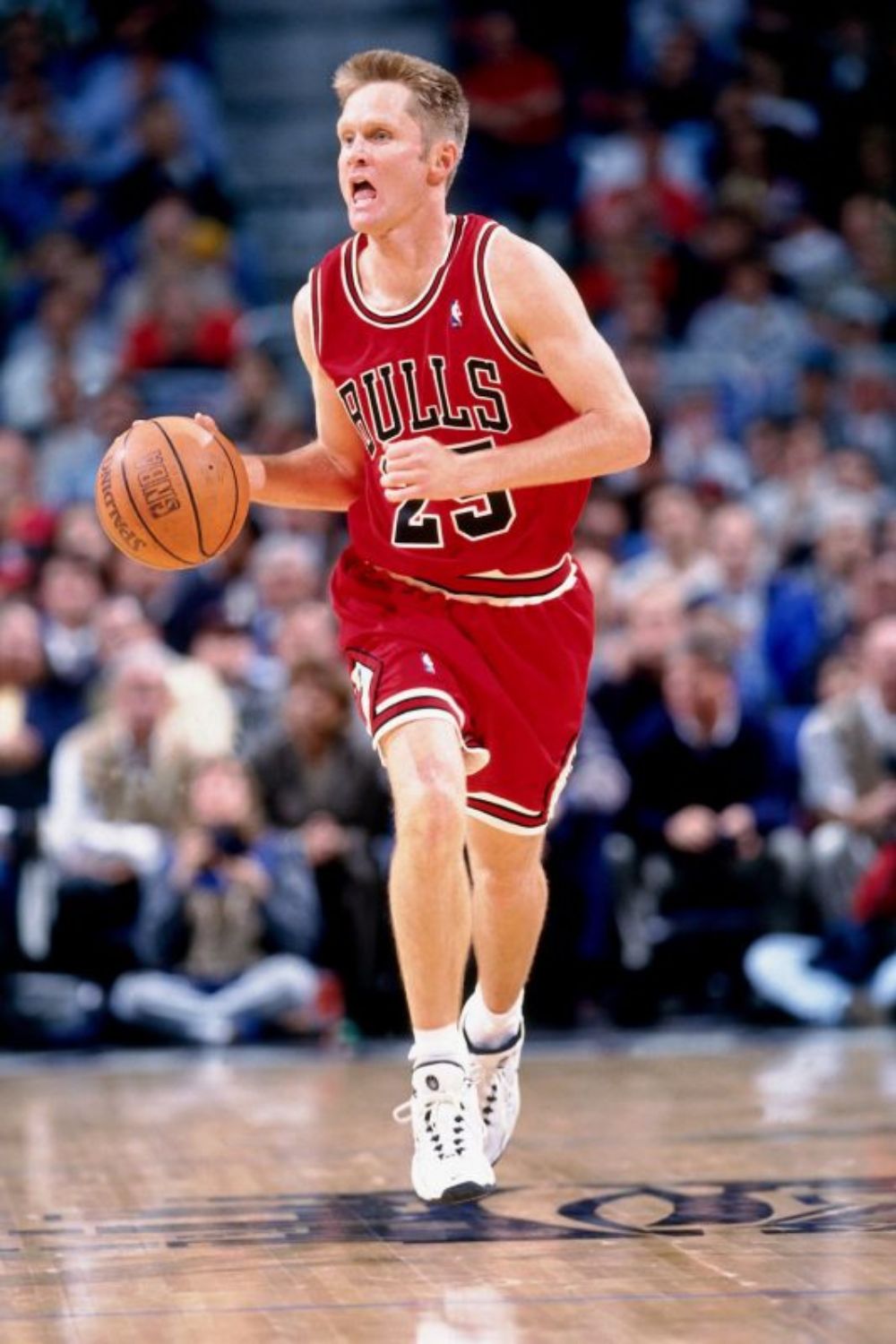 He has, in total, nine NBA championships under his name; three with the Bulls and two with San Antonio Spurs (as a player), and four with the Warriors as a head coach.
It could be five this season as the Warriors have won over the Kings in the first round of NBA playoffs, and their next stop is the Lakers.
Quick Facts
Full Name
Stephen Douglas Kerr
Known As
Steve Kerr
Nickname
Steve
Birthdate
September 27, 1965
Age
57 Years Old
Birthplace
Beirut, Lebanon
Current Residence
San Francisco, United States
Father
Malcolm H. Kerr
Mother
Ann Zwikcker Kerr
Siblings
Susan Kerr, John Kerr, Andrew Kerr
Nationality
American
Marital Status
Married
Spouse
Margot Brennan (m. 1990-Present)
Kids
Nick Kerr, Maddy Kerr, and Matthew Kerr
Built
Athletic
Sexual Orientation
Straight
Eye Color
Blue
Hair Color
Grey
Height
6 ft 3 in/1.91 m/191 cm
Weight
180 lb/82 kg
Ethnicity
White
Horoscope
Libra
Religion
Christian
Profession
Former NBA Player, Head Coach
Education
Cairo American College, Palisades Charter, University of Arizona
Association
Golden State Warriors
NBA Draft
1988 / Round: 2 / Pick: 50th Overall

Phoenix Suns

Playing Career
1988-2003
Position
Point Guard
Number
4, 5, 2, 25
Coaching Career
2014-Present
Played For
Phoenix Suns, Cleveland Cavaliers, Orland Magic, Chicago Bulls, San Antonio Spurs, Portland Trailblazers
Net Worth
$45 Million
Salary
$9.5 Million
Social Media
Instagram, Twitter
Last Update
May 2023
Early Life & Family Background
Steve Kerr, the most accurate three-point shooter of all time, was born on September 27, 1965, in Beirut, Lebanon, to Malcolm H. Kerr, a Lebanese-American academic specializing in the Middle East, and Ann (Zwicker).
He grew up with his three siblings; Susan Kerr, John Kerr, and Andrew Kerr.
Because of his father's profession, Steve spent much of his childhood in Lebanon and other Middle Eastern countries.
Education
He attended Cairo American College in Egypt and Palisades High School in Los Angeles, graduating in 1983.
On January 18, 1984, Islamic Jihad killed his father while he was serving as president of the American University of Beirut at the age of 52.
Steve was just 18 at the time and was a freshman in college.
Kerr was not a highly touted recruit out of high school, but still managed to play at the University of Arizona.
He played for the Arizona Wildcats men's basketball team from 1983 to 1988.
During pre-game warmups in 1988, Sun Devils fans taunted Kerr with the chants Where's your father? and PLO. This made him tearful, but he still managed to lead the team to victory.
He graduated from Arizona in 1988 with a Bachelor's in General Studies.
Career
Steve Kerr began his professional career when the Phoenix Suns selected him in the second round of the 1988 NBA Draft.
He was traded to the Cavaliers for draft consideration the following season, where he spent three seasons.
After that, he was traded to the Magic for draft consideration in 1992.
Kerr spent one season with the Magic and then was traded to the Chicago Bulls in 1993.
Even though the Bulls made the playoffs in 1993-94 and the following season, the team could not advance to the finals without Michael Jordan.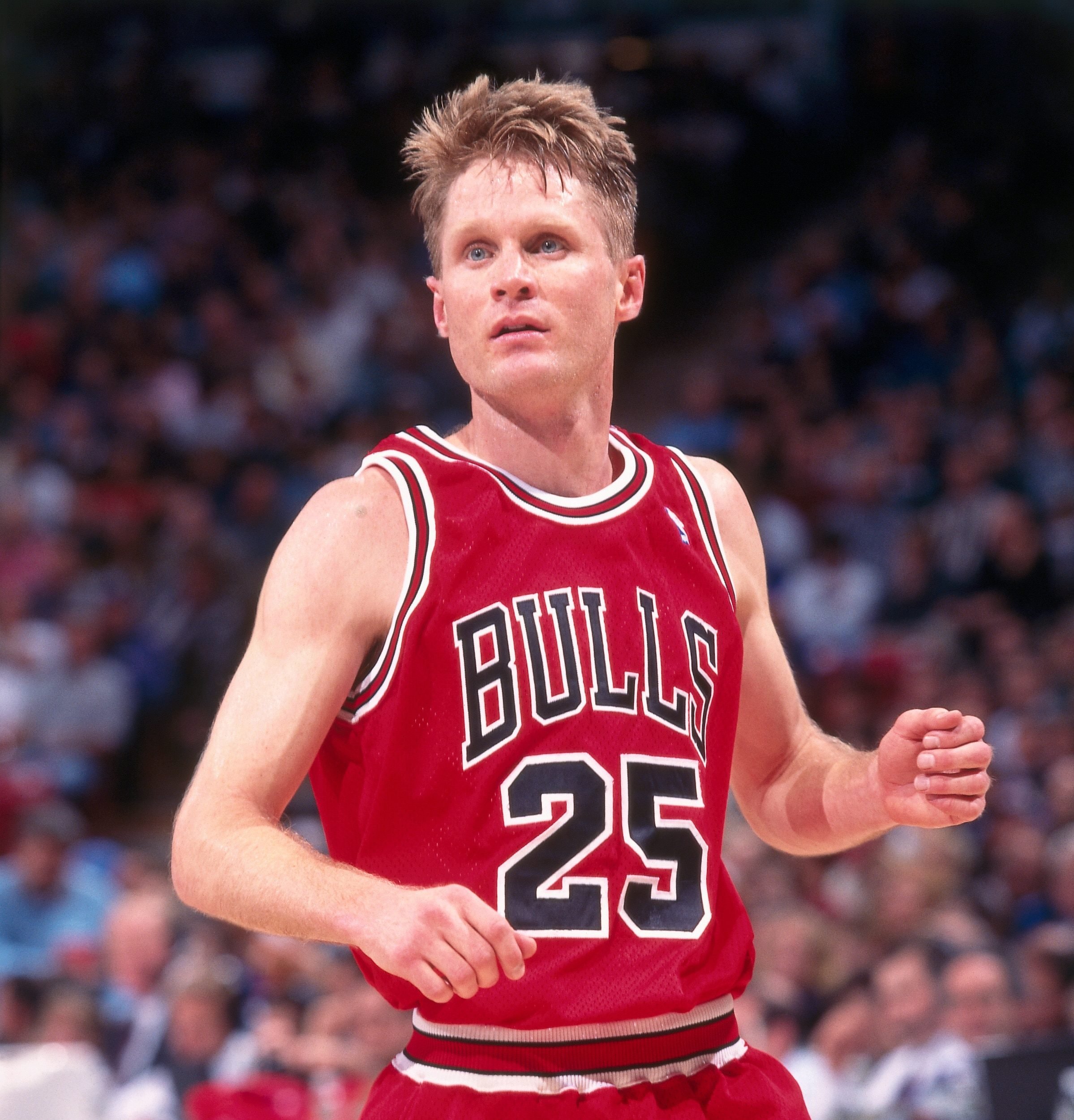 For the 1995-96 season, with Jordan back, the Bulls defeated the Seattle SuperSonics in the 1996 NBA Finals in six games.
The Bulls also came victorious in the 1997 NBA finals with Kerr's winning shot against the Utah Jazz.
Similarly, Kerr won another championship with the Bulls in the 1998 season and two more with San Antonio Spurs.
Retirement & Other Pursuits
After 15 years of excellent professional basketball and five championship rings later, Steve Kerr announced his retirement after the 2003 NBA Finals.
Over the course of his career, he played 910 regular season games.
The same year he joined Turner Network Television (TN) as a broadcast analyst, offering commentary.
In the meantime, he also contributed to Yahoo as an NBA commentator.
After that, he served as the general manager of the Phoenix Suns until June 30, 2010. Similarly, he continued to own less than 1% of the organization until 2014, when he went on to coach the Golden State Warriors.
Golden State Warriors
Steve Kerr joined Golden State Warriors as a head coach on May 14, 2014, succeeding Mark Jackson.
He became the first NBA rookie head coach to win 21 of his first 23 games on December 10, 2014.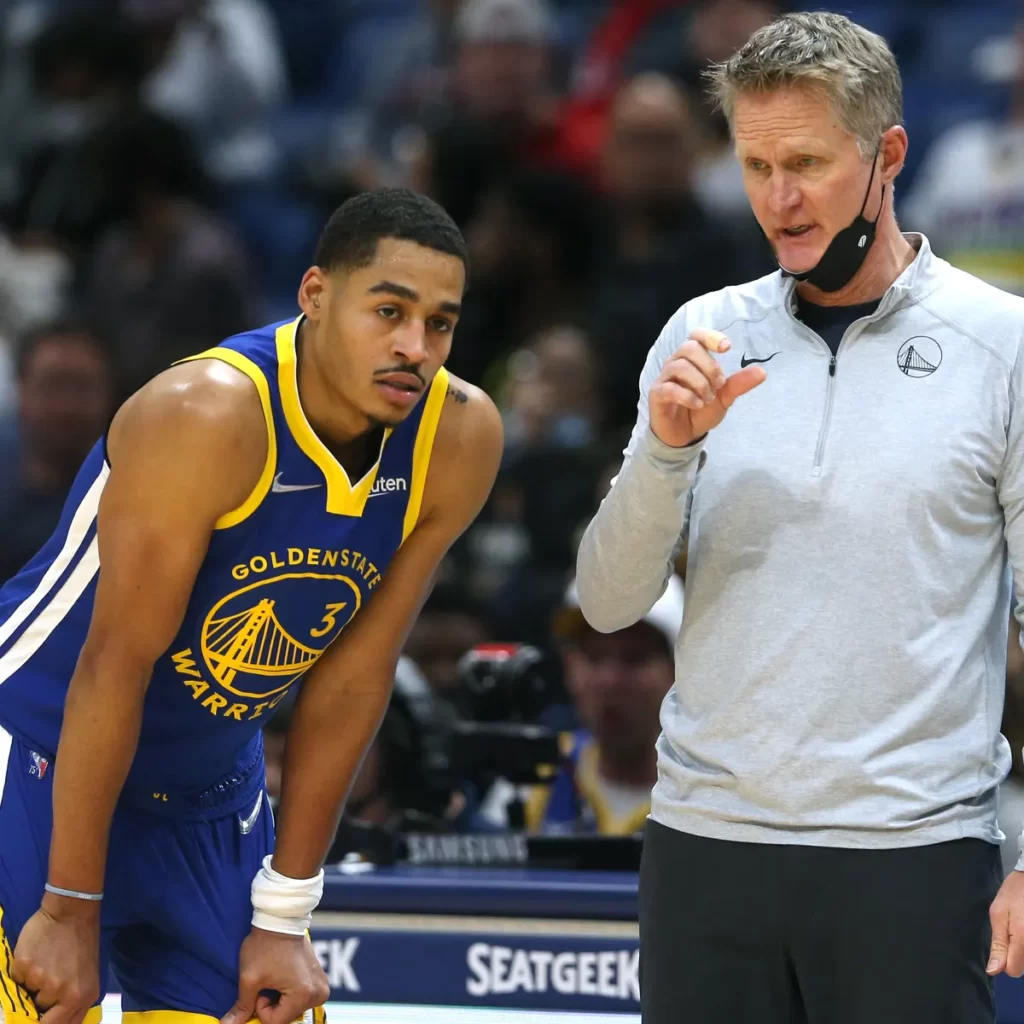 In 2015, Kerr led his team to the NBA Finals for the first time in 40 years, defeating the Houston Rockets in the Western Conference Finals.
Similarly, his other championships win came in 2017, 2018, and 2022.
In the 2022 NBA Finals Warriors defeated the Boston Celtics.
Wife & Children
The Dubs head coach Steve Kerr is married to Margot Brennan Kerr, and they have been together for over 30 years.
The two met each other on a blind date while they were both attending the University of Arizona.
Margot was born in Tuscon, Arizona, in 1967. Her mother, Karen, is an author, professor, and poet.
After high school graduation, she met her future husband when they were both sophomores in Arizona.
During the early days of their relationship, Kerr and Margot were not sure as they navigated the unpredictable path of Kerr's basketball career.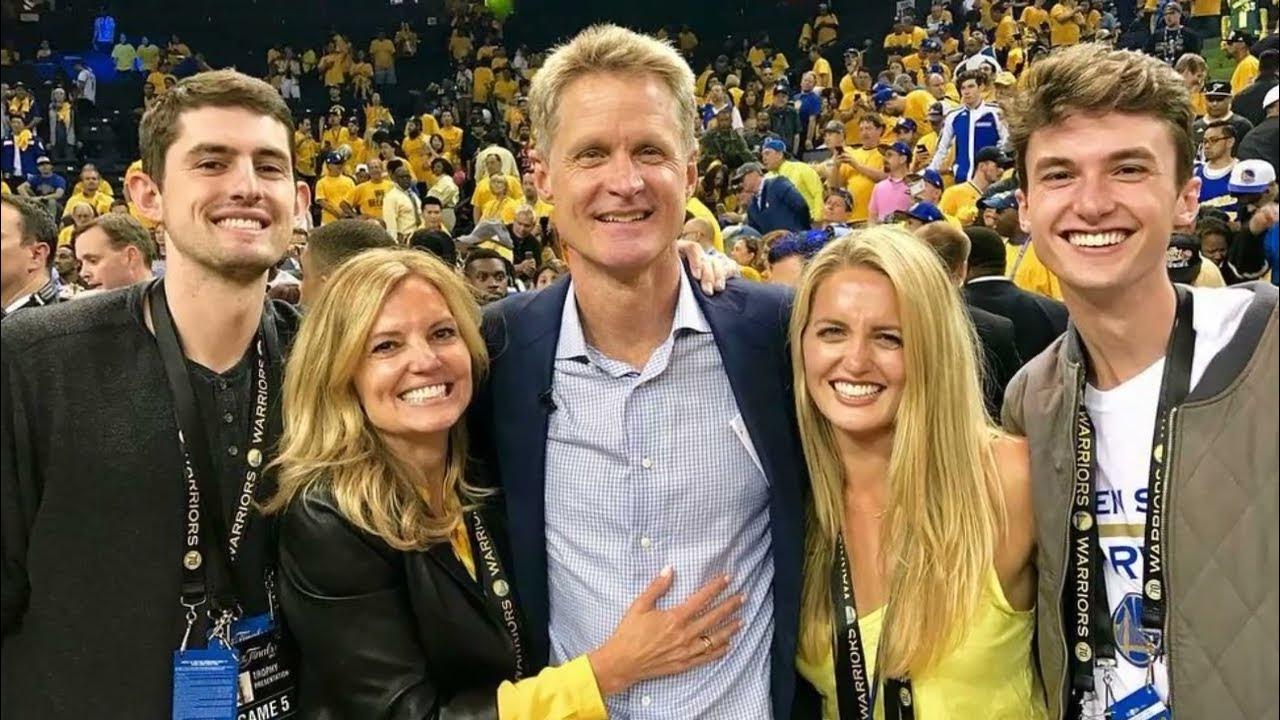 Due to Kerr's redshirt year, Margot graduated from Arizona a year before him and was living in Los Angeles, working for an advertising agency.
When the Suns unexpectedly drafted Kerr, they were both "shocked" by the news.
The two have three children together. Their first Nick Kerr was just three weeks old when Steve was traded to Orlando.
After a year with Orlando, Kerr was traded to the Bulls for five years, where he would eventually win three NBA championships. During that time, Steve and wife welcomed two more children, Maddy and Matthew.
Net Worth & Salaries
As of May 2023, the nine times NBA champion Steve Kerr has a net worth of a whopping $45 million stemming both from his super successful playing and coaching career.
Aside from his regular salaries, he also made a considerable amount from brand endorsement deals.
Throughout his 15 seasons playing in the NBA, Kerr earned a total of $15.8 million in salaries, the same as around $24 million in today's dollars.
His biggest salary came during his final season when he earned $2.65 million from the Spurs.
Even though his professional triumph came during his time with the Bulls, his salary was considerably low then.
His highest salary with the Bulls was $800k, which he earned in the 1995-96 season.
As mentioned before, Kerr took a coaching job after he retired from his playing career. He signed a five-year $25 million deal with the Warriors in 2014.
During this time, his yearly earning was $5 million.
Similarly, he signed an extension with the Dubs in July 2018. And even though his financial arrangements were not released, his yearly salary is reportedly $9.5 million.
Did Michael Jordan Punch Steve Kerr?
Sharpshooter Steve Kerr and GOAT Michael Jordan experienced a ton of success during their time with the Bulls.
Together they played over 231 games over four seasons.
So did the two get along?
They did get along, but at times their relationship was put to the test. They frequently got into some arguments, and at one point, their argument got so severe that Jordan punched Kerr right in the face.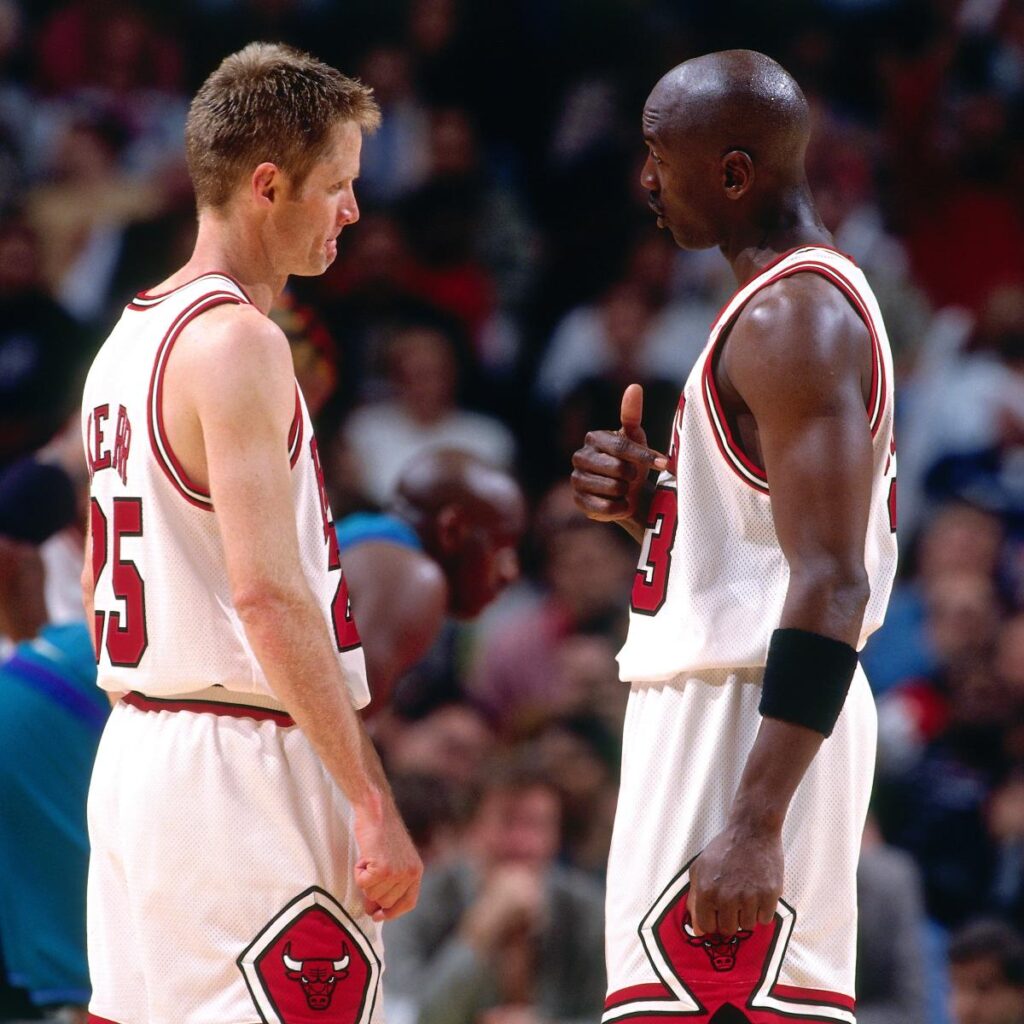 This happened before the 1995-1996 seasons during practice.
Michael punched Steve in the face after Kerr stood up to him. This resulted in Jordan being kicked out of the practice by coach Phil Jackson.
Jordan later expressed guilt for his actions.
Unknown Facts About Steve Kerr
Kerr was announced as a member of a potential group of buyers that would acquire the Phoenix Suns for $300 million.
From 2011 he regularly contributed to the website Grantland until it closed in 2015.
Steve has provided his voice for the commentary of NBA Live 10 and NBA Live 9.
Frequently Asked Questions (FAQS)
How many 3s did Steve Kerr make in his career?
Kerr made 726 3s throughout his career.
How good of a shooter was Steve Kerr?
On two separate occasions, he led the NBA in 3-point shooting percentage.
Is Steve Kerr a Hall of Famer?
Despite winning five NBA titles on the court, Kerr was a role player who did not have a Hall of Fame career.