Stewart Friesen and his wife, Jessica, have been optimistic in their efforts to raise their autistic son, Parker.
The Canadian-American professional racing driver competes full-time in the NASCAR Craftsmen Truck Series for Halmar Friesen Racing.
While Layne Riggs races for the Halmar Friesen Racing in the NASCAR Craftsmen Truck Series as a part-timer.
The Canadian-born driver currently stands 11th in the 2023 NASCAR Craftsman Truck Series with 3 top 5s and has yet to win a race in the current season.
On May 26, 2023, Stewart finished 22nd at North Carolina Education Lottery 200, while Ben Rhodes finished first in that race.
As of this writing, Corey Heim, Ty Majeski, and Zane Smith hold the top positions on the leaderboard in the 2023 NASCAR Craftsman Truck Series.
Married To Jessica Friesen
The racing couple, Stewart and Jessica, exchanged their wedding vows in September 2014.
A couple of days after their wedding, they raced against each other at Utica-Rome (N.Y.) Speedway, with Stewart finishing first.
They began dating in 2004 after Jessica won the track championship in the sportsman division at Utica-Rome, while Stewart claimed victory in the small block modified category.
Aside from their racing, the loving pair also operates a t-shirt printing business named One-Zee Tees.
Talking about her personal details, Jessica Friesen was born on May 5, 1986, in Sprakers, New York.
Her father, Ray, competed in DIRT Modifieds, whereas her mother, Shauna, worked as an optometrist.
Stewart's wife, Jessica, competes in sprint car racing and has competed in series such as the All-Star Circuit of Champions and World of Outlaws.
Moreover, she also competes part-time in the 2023 NASCAR Craftsman Truck Series for Halmar Friesen Racing.
Stewart & Jessica Share A Son Parker
The pair, Stewart and Jessica, is blessed with one son named Parker.
When he was a toddler, Parker was diagnosed as being on the autism spectrum.
Initially, Parker did not want to interact with others and avoided eye contact and social interaction.
Everything changed when Parker began receiving ABA (applied behavior analysis) therapy.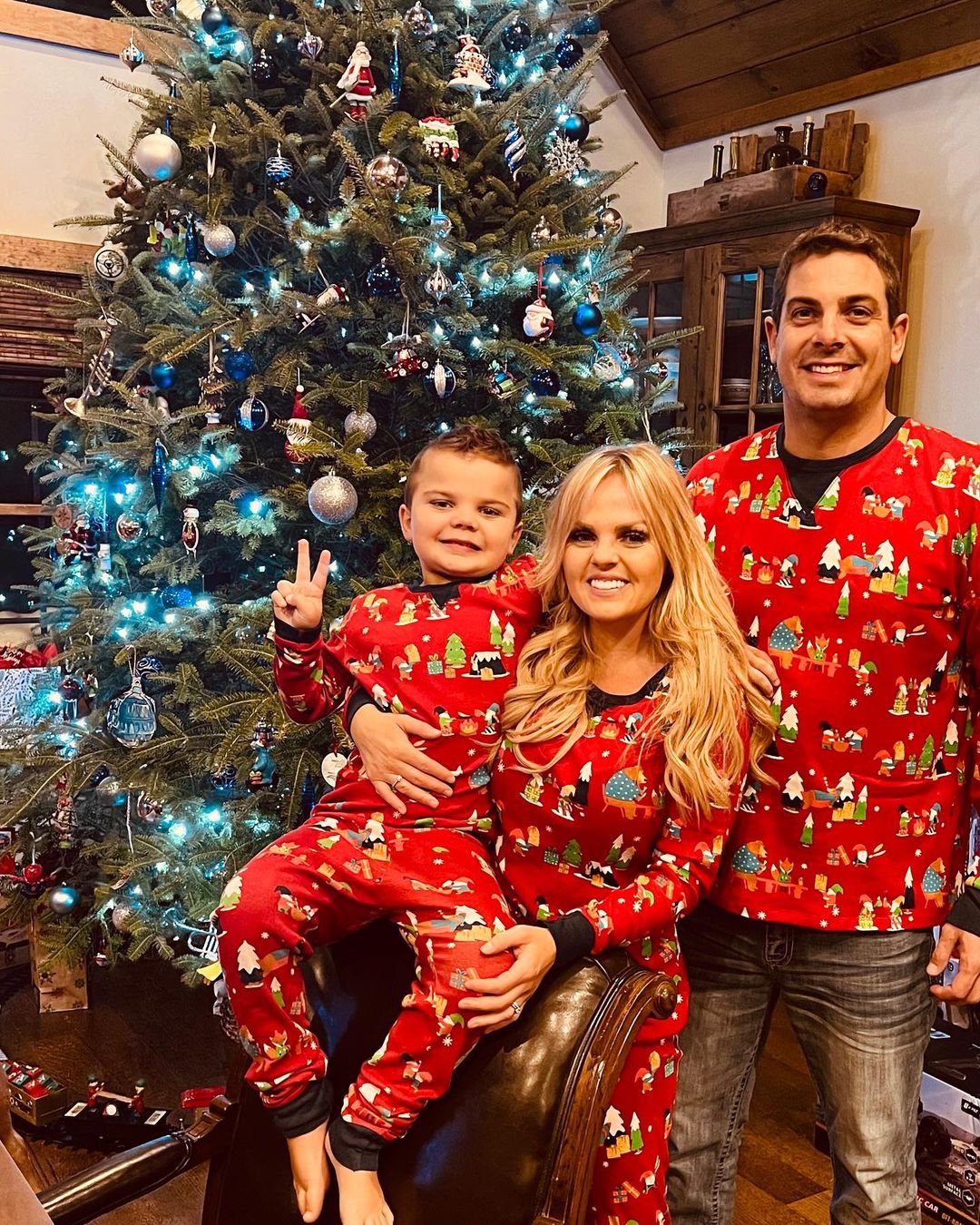 According to Jessica, Parker reacted to all of the treatments and therapy sessions and has been doing great.
When Parker was diagnosed initially, Jessica & Stewart were unsure whether he would ever be able to speak.
Jessica considers the resources available at Crossroads has been a lifesaver for Parker.
In addition, she actively supports CASP (Council of Autism Service Providers) while sharing Parker's journey with other families to offer the best avenues of support.