The rookie Indy 500 driver's progression all the way from go-kart racing has been impressive. The successful journey is accredited to Sting Ray Robb parents, their determination, and strong faith in God.
Sting Ray Robb, born on September 3, 2001, is a racecar driver from Payette, Idaho. He competes in the IndyCar Series and has accomplished a great deal in a short amount of time.
He has 186 career starts and has a remarkable 61% win percentage for his racing career. Robb managed to win 62 races, grab 61 poles, and earn 114 podiums at such a young age.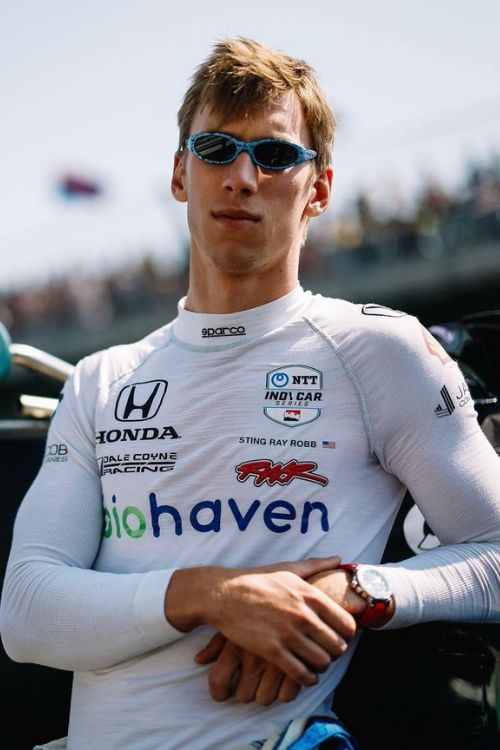 He started kart racing at age 5 and believes that he was born to race. He was already racing nationally at age eight and was twice ranked the number one US Driver in his age group.
Throughout the years, Robb amassed several national titles and remains the only Triple Crown winner.
He has won the Florida Winter Tour Championship, the CanAm Championship, and the Challenge of the Americas Championship in the same year.
Sting Ray is living his dream of driving in the NTT INDYCAR Series, piloting the No. 51 Dallara Honda.
Sting Ray Robb Parents: Larry Robb And Kimmie Serrano
The IndyCar rookie is not only famous for his skills on the track, but he is also putting thoughts on people's minds due to his name.
Born to a family of car fanatics, his parents named him after the sports car Chevrolet Corvette Stingray. They have been very supportive of his journey.
Despite being Chevrolet enthusiasts, they did not criticize Sting Ray upon driving a Dallara Honda and not a 'Vette. They are aware that IndyCar has always been his dream.
Meet Father
Larry Robb
His father, Larry Robb, has long been a Corvette enthusiast. He even created a few clubs dedicated to the American-made vehicle at home in Payette, Idaho.
Larry has missed only one of his son's races in his entire life. It was when Sting Ray was 8, and Larry had contracted a blood disease after being hospitalized with kidney stones in Canada.
Even then, he would constantly call every 30 minutes to make sure that tire pressure, engine temp, and the gear was right.
The father-son duo spends their idle time and holidays hanging out at a car show. Larry believes that any kid getting into racing and being involved with their parents will not be in trouble.
They didn't have a lot of money, but Larry says they have given it all for their kid and got back everything in return. He trusts god has a plan for Sting Ray that will change the world someday.
Meet Mother Kimmie Serrano
The emerging racer also gets a lot of help from his mother, Kimmie Serrano. They call her Robb's "momager," who is handling both duties as his mom and his manager.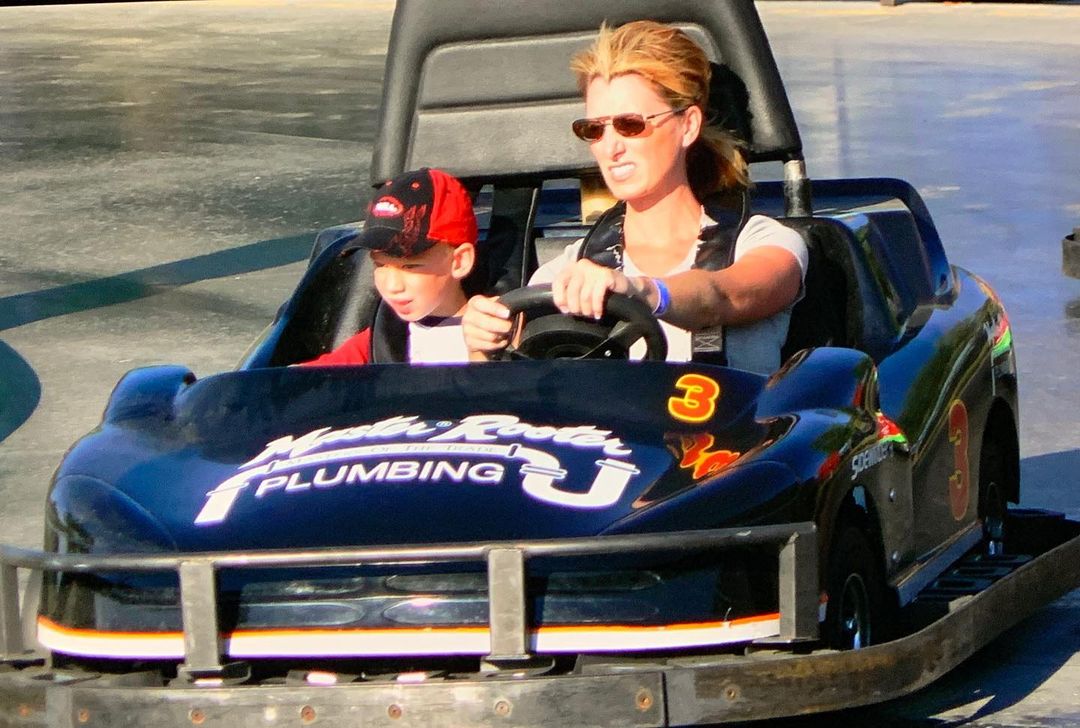 Kimmie has been a huge role in Robb's career. She does things that he's unable to do as a driver, like playing hardball with the contracts with his best interest in mind.
Sting Ray's mother and father had a grocery store for 20 years. Although they used to barely meet their needs, they would spend money on gasoline and diesel.
Kimmie's lifelong dream had been to be able to see his son racing in the top flight. It has been special to watch for Kimmie, who has been on this incredible journey.
It has always been a family journey for Robb. Sting Ray's parents are united in support of his career even though they are divorced.