Sydel Alicia Curry Lee is an American former college volleyball player who played for the women's volleyball team Elon Phoenix of the CAA Conference.
Sydel Curry is the youngest and the only daughter of the famous Curry Family and the wife of a professional basketball player, Damion Lee.
Damion won the 2022 NBA championship with Golden State Warriors defeating Boston Celtics.
Currently, she is a social media influencer and also an active mental health activist.
Sydel is widely famous as one of the members of the Curry Family. However, she has also made a name for herself with her hard work and determination.
Today, we have gathered all the information about Sydel Curry and her life endeavors. But before that, let's have a look at some quick facts about her.
Quick Facts
| | |
| --- | --- |
| Full Name | Sydel Curry Lee |
| Birth Name | Sydel Alicia Curry |
| Date of Birth | October 20, 1994 |
| Religion | Christian |
| Sexuality | Straight |
| Father's Name | Dell Curry |
| Mother's Name | Sonya Curry |
| Marital Status | Married |
| Birthplace | Charlotte, North Carolina |
| Age | 29 |
| Nationality | American |
| Gender | Female |
| Siblings | Two older brothers (Stephen Curry and Seth Curry) |
| Profession | Social Media Influencer |
| College | Elton College |
| School | Charlotte Christian School |
| Height | 5'9″/1.75 m/175 cm |
| Weight | N/A |
| Eye color | Brown |
| Hair color | Dark Brown |
| Birth Sign | Libra |
| Opposite Sign | Aries |
| Husband | Damion Lee (m. September 1, 2013) |
| Children | Son; Daxon Wardell-Xavier Lee |
| Pets | Quavo, Nobu (Dogs) |
| Net Worth | $300K |
| Social Media | Instagram, Twitter, YouTube |
| Stephen Curry Merch | Jersey, Basketball Shoes |
| Last Update | December, 2023 |
Early Life And Family
On October 20, 1994, Sydel curry was born in Charlotte, North Carolina as the third child of Dell Curry and Sonya Curry.
Sydel's father, Dell curry, is a former NBA player who played for the NBA from 1986 to 2002. Curry retired as the all-time leader in points (9,839) of the Charlotte Hornets.
Likewise, her mother, Sonya Curry, is a former Virginia Tech women's volleyball player.
Sydel's Relationship With Stephen Curry And Seth Curry
The NBA superstars Seth Curry and Stephen Curry are Sydel's elder brothers. Sydel has an excellent relationship with both of her brothers.
Stephen Curry is an American professional basketball player who plays for the Golden State Warriors of the NBA.
He is, without a doubt, one of the greatest shooters in the NBA's history. He is also famous for being a four-time NBA champion and two-time NBA MVP.
Further, Steph is also one of the world's highest-paid athletes. He ranked 4 on the 2022 edition of the Forbes highest-paid athlete list.
In fact, Steph has a net worth of approximately $160 million as of 2023. You can find more about Stephen Curry through his social media:
Instagram:@stephencurry30
Twitter: @StephenCurry30
Seth Curry is also an American basketball player who plays for the Brooklyn Nets of the NBA.
He was named NBA D-League All-Star two-time and All-NBA D-League First Team once.
Talking about wealth accumulation, Seth Curry has a net worth of approximately $16 million as of 2023.
If you wish to know more about Seth Curry, you can check his social media:
Instagram:@sdotcurry
Twitter:@sdotcurry
Education
The Curry family can be referred to as one of the most athletic families because all the family members are associated with sports in one way or the other.
As they say, the apple does not fall far from the tree; Sydel followed in her mother's footsteps and chose to play volleyball.
Talking about her educational background, she went to a Catholic school in northern California. There, she chose volleyball for the school team and shared her passion for the game by captaining the team for three years.
As a captain, she also led her team through a series of three-quarter finals and helped her school set a record for the most wins.
After graduating from high school, Sydel attended Elon University and obtained a degree in psychology.
Career
As mentioned earlier, Sydel is a former volleyball player. She was named four-time for CISAA All-Conference from 2009 to 2012.
Additionally, she was also selected twice in the NCISAA all-state selection in 2011 and 2012. Sydell also played for the Carolina Union and attended nationals of 2012 with the team.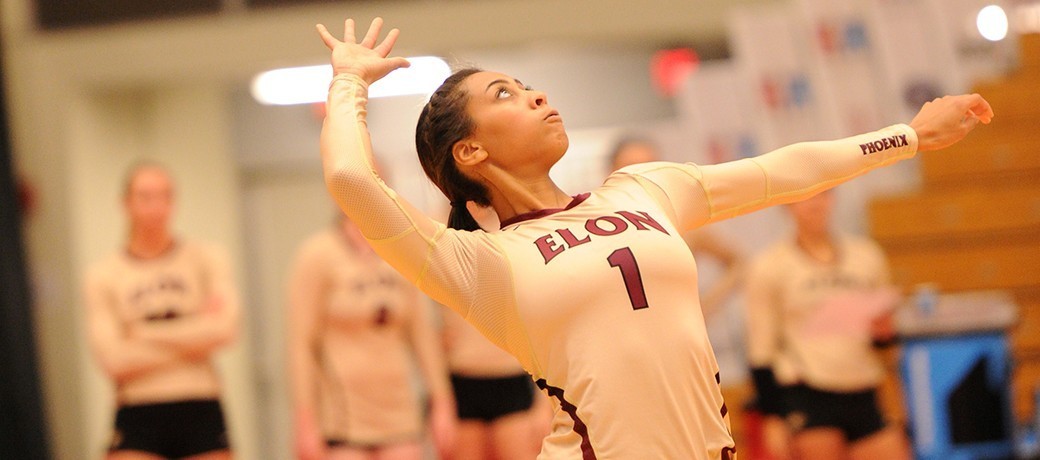 Even in her university days, Sydel continued to play volleyball for the university team. Her college team played several outstanding matches.
However, injuries followed, and she could not continue her career in volleyball.
Initially, Sydel got an anterior cruciate ligament (ACL) injury while playing in a scrimmage and was redshirted in 2014. Again, in 2017, Sydel dislocated her knee.
Unfortunately, all the injuries made it difficult for Sydel to continue her life as a volleyball player.
Thus, Sydel gave up on volleyball and started exploring different opportunities in life.
Sydel Curry, As A Mental Health Activist
Sydel runs her podcast called 'Because Life With Sydel.' The primary mission of the podcast is to destigmatize the discussion around mental health.
The podcast is hosted by Sydel Curry and is produced by Dear Media Studio and Scale Productions.
Some of the discussions featured in her podcast include 'Personal Anxieties and Navigating Mental Health,' 'Relationship with self as a Function of Healing,' 'Fertility and Mental Heath Q&A,' etc.
Sydel Curry On YouTube
Moreover, Sydel has her own YouTube Channel called "Sydel Curry." Previously the channel was named 'A Curry Girl.'
Sydel has a significant presence on her YouTube. She shares moments of her personal life through her YouTube Channel and uploads videos about travel makeup and skincare tips.
She also shares her night-time routine, diet routine, moments with the Curry Family, and many more.
Marriage And Husband
Sydel is married to the NBA Phoenix Suns Player Damion Lee. The young duo met for the first time in one of Seth Curry's basketball matches.
Sydel was there to cheer for her brother. Likewise, a friend of Damion was also in the game, and he was there for him.
Later, they started talking on Instagram, where they exchanged their numbers. They instantly fell in love and realized they were made for each other.
The two started dating in mid-2016. Damion confessed his love for Sydel on 2016 New Year's Eve.
Marriage
Sydel and Damion tied the knot on September 1, 2018. The marriage was a dream come true for both Sydel and Damion.
The wedding ceremony took place at the Charlotte Marriott City Center. Sydel had her nieces, Ryan and Riley, as the flower girls.
Likewise, Sydel's brothers, Seth Curry and Stephen Curry, were groomsmen.
The couple shared the same wedding picture and captioned their love and commitment to each other on September 3, 2018.
"I have tons of people to thank, but right now, I just need to relish in the fact that I have found my soul mate, we are now one, and I am Mrs. Lee!!!!!" captioned Sydel as she shared a photo of her wedding.
Likewise, Damion also wrote, "I cannot wait to spend the rest of our lives together, This is forever, to the grave, and we are buried next to each other. I LOVE YOU, MRS. LEE."
Sydel and Damion are in love with each other and do not hesitate to reflect on social media.
Both of them often share pictures of each other with constant words of love and support for each other.
Announcement of Pregnancy
The sweet duo announced that they were pregnant in June 2021. Moreover, they were expecting a baby boy in November 2021.
"Lee for 3," announced Damion on his Twitter.
Similarly, "Our God real. Baby Lee coming at you November 2021!" wrote Sydel on her Instagram.
Sydel also uploaded a video of her telling Damion that she was pregnant on her YouTube channel.
Additionally, Sydel has uploaded a series, 'Our Journey to Parenthood & Our IUI/IVF' of her Journey to Parenthood with Damion Lee on her YouTube Channel.
The Lees welcomed their baby on November 26, 2021, named Daxon Wardell-Xavier Lee.
About Sydel Curry's Husband, Damion Lee
Damion Lee, a shooting guard for the Phoenix Suns of the NBA, was born on October 21, 1992, in Baltimore, Maryland.
He has also played for other teams like Santa Cruz Warriors, Maine Red Claws, Atlanta Hawks, and Golden State Warriors.
Playing basketball since 2016, Damion has garnered many notable achievements. Damion was the CAA Rookie of the Year in 2012 and the CAA All-Defensive Team in 2015.
He was also included in the United States national team for the 2019 FIBA Basketball World Cup qualification.
Talking about physique, Damion has a height of 6 feet 5 inches (1.96 meters) and weighs about 95 kg (210 pounds).
He has accumulated enough fortune for himself. His primary earnings are from his professional basketball career. However, he also earns through various endorsements.
Damion Lee signed a three-year/$4,515,983 contract with the Golden State Warriors on January 15, 2020, guaranteeing $2,605,123.
On July 1, 2022, the shooting guard signed a year deal with Phoenix guaranteeing $2.13 million for the 2022-23 season.
Age, Height, And More
The gorgeous Sydel Curry is a 1994 child, which means she is 29 years old.
Sydel, whose birth sign is Libra, is a gorgeous lady with a bold personality. She stands tall at 5 feet 9 inches (1.75 m).
Moreover, she has no tattoos on her body as of now.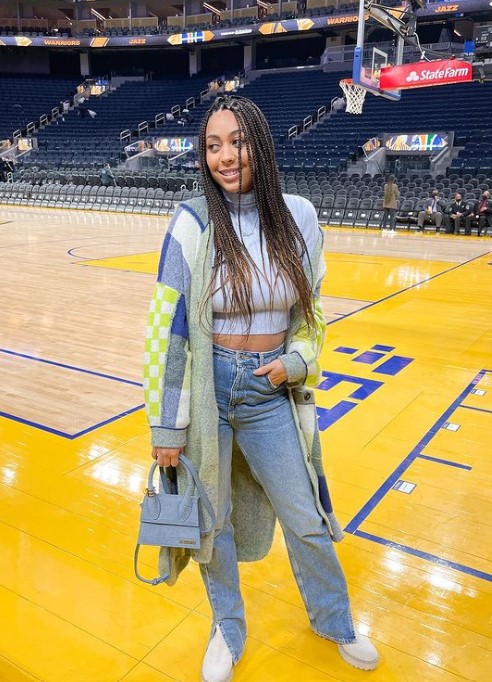 Talking about pets, Sydel and Damion have two dogs named Quavo and Nobu. They are the pride and Joy of Sydel and Damion.
Moreover, the couple has dedicated an Instagram page solely for their dogs. You can find more about Quavo and Nobu at @quavo_nobugram.
Net Worth
The social media star makes enough for herself and lives a luxurious lifestyle. She makes much of her earnings through her endorsement deals.
Sydel Curry, the only daughter in the Curry family, has an estimated net worth of $300K as of 2023.
Moreover, Sydel Curry and her sister-in-law, Ayesha Curry, are also involved with a Napa wine company named "Domaine Curry."
Social Media Presence
Sydel is a social media influencer and is available on almost every social media platform. On Instagram, she posts pictures, videos, and content related to body care, skincare, recipes, gift ideas, makeup, workouts, etc.
Sydel also does various QNA sessions with her fans. She is a wonderful woman, and her followers love her a lot.
The 29 year-old social media star also manages her brand, "A Curry Girl," which partners with Neiman Marcus.
You can find her on Instagram under the handle @sydelcurrylee, Twitter @SydelCurryLee, and YouTube @Sydel Curry.
Instagram: 710k followers
View this post on Instagram
Twitter: 68.5k followers
YouTube: 100k subscribers
Popularity
Being a sister of popular NBA players, getting married to NBA's shooting guard Damion, and having a successful college volleyball career, Sydel has earned thousands of fans worldwide.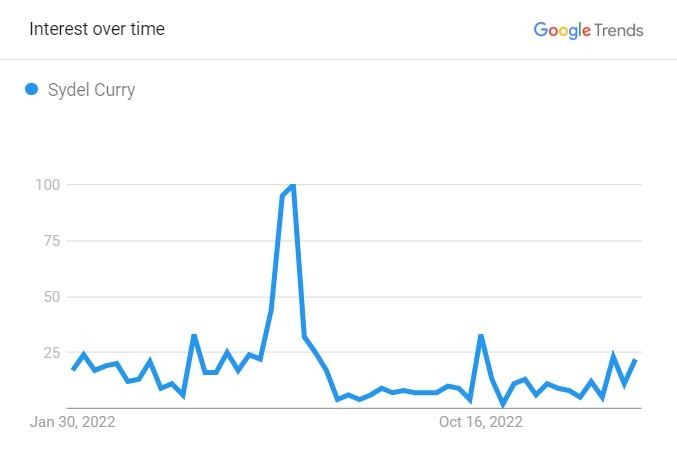 The above graph shows brief information about the popularity of Sydel based on Google searches in the United States.
Frequently Asked Questions
Does Sydel Curry have children?
Yes, Sydel Curry has a son with Damion named Daxon Wardell-Xavier Lee.