Tamika Catchings and her husband, Parnell Smith, got married in 2016. The retired WNBA star does not have any kids yet.
The two met in Los Angeles back in 2014 and hit it right off the bat, as Smith was exactly the type of guy Tamika was interested in.
Currently, the couple is happily married, as Tamika is often seen sharing his pictures on her Instagram.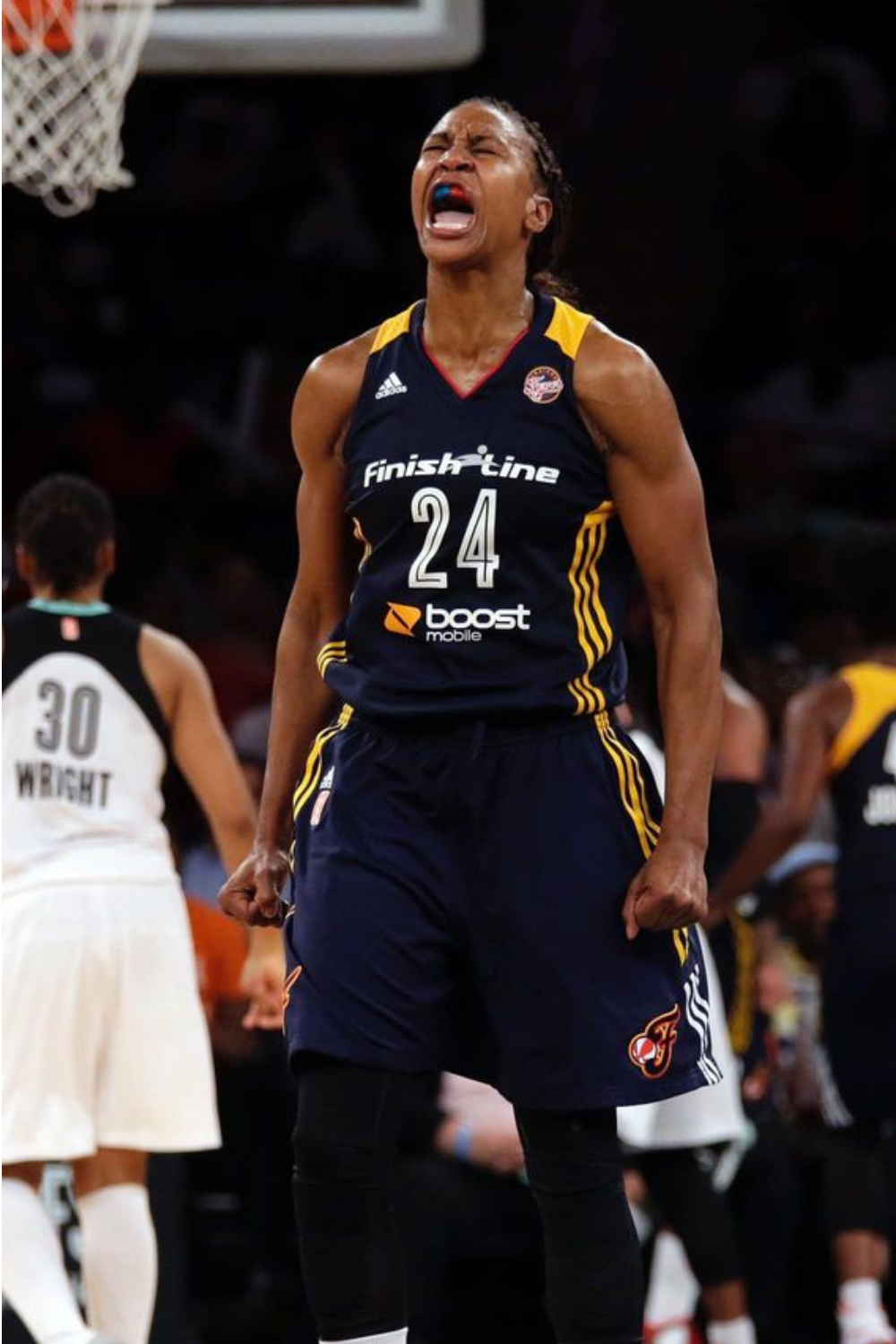 Tamika Devonne Catchings is a 44-year-old retired basketball player who successfully established her career playing for the Indiana Fever in the WNBA.
Her professional career started in 2001 when she got drafted as the 3rd overall pick. After an impressive rookie season, she won the WNBA Rookie of the Year award.
Moreover, she played actively for 15 years and achieved multiple accolades, including a WNBA Ring and a Finals MVP.
The 10 times WNBA All-Star also won 4 Olympic Gold medals representing the USA National Team.
Furthermore, the Hall-of-Famer also served as the President of the WNBA Player's Association for 12 years.
Tamika Catchings Husband: Parnell Smith
The WNBA legend has been married for 7-years now.
She married Parnell Smith in a family-oriented ceremony at the Skyline Club. Smith is from Indiana and has a brief history in basketball.
He used to play Varsity Basketball for Pike High School in the Indianapolis region. Parnell was a forward who earned first-team All-State Honors as a sophomore.
Later, he went on to play at the University of Buffalo. He ended his career after playing in Europe for five seasons.
He then shifted his career to IT and held the position of Project Coordinator at Windstream Communications.
Tamika and Parnell: Married Life and Kids
Tamika and her husband have a married life. The two have immense compassion for each other.
Catchings was searching for a guy who is 'driven by god,' and she found her perfect match in Parnell. The former WNBA player and her husband are devout Christians.
However, the couple doesn't have any kids yet. In a 2016 report by IndyStar, Tamika revealed that she wanted to have her own kids and adopt some kids.
She also confessed that when she was younger, she wanted five children. Even though the couple are not yet parents, they are still going strong.
About his wife, Parnell says, "She has the biggest heart of anybody I've ever met, which is one of the things that attracted me to her."
Likewise, Tomika compliments her husband and states that he is not only handsome but also smart and intellectual.
The Catchings Family
Tamika Catchings is not the only Basketball star in her family.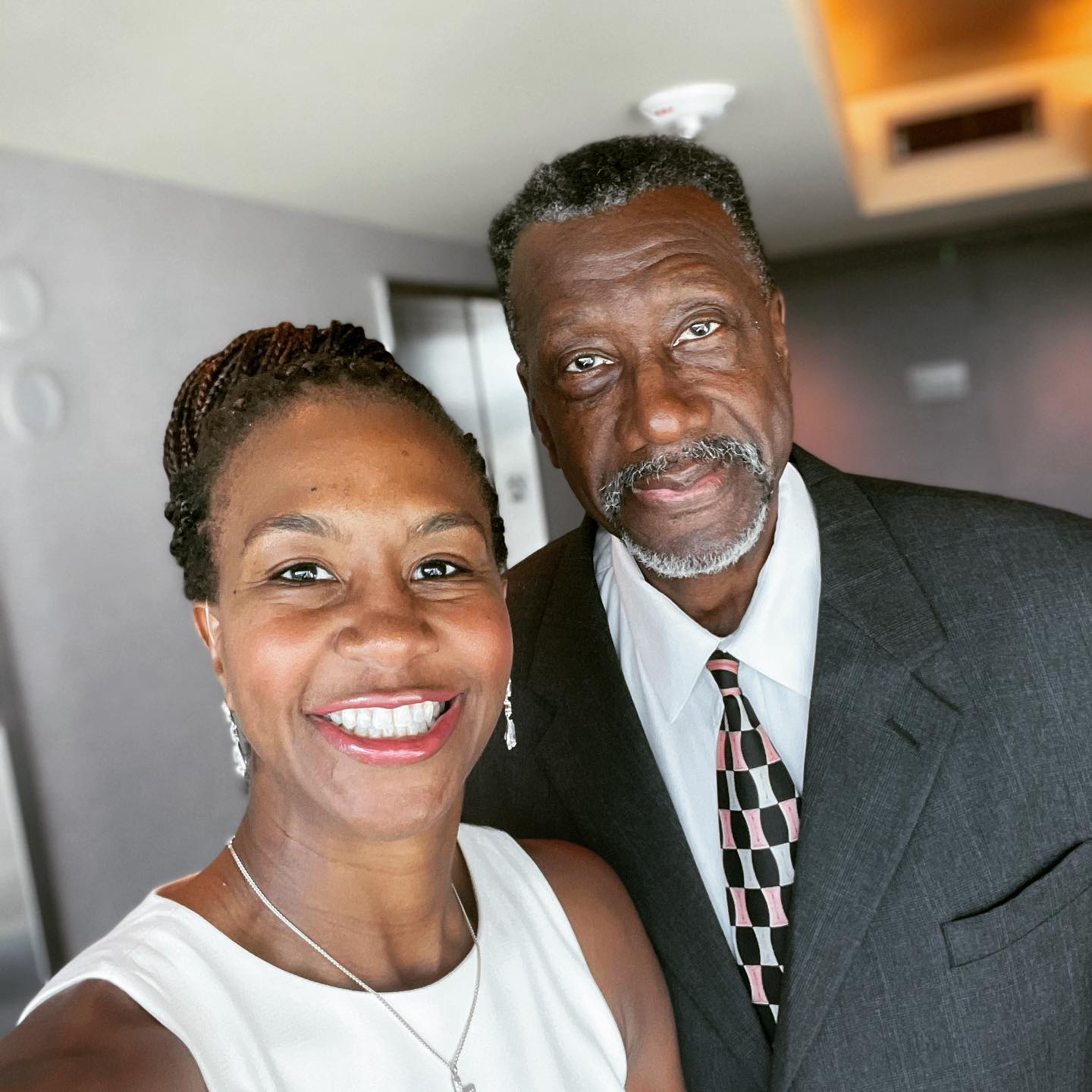 Her father, Harvey Catchings, was in the NBA for 10 years. He played for famous teams like The Phillies, Bucks, Lakers, and Nets.
Likewise, her sister Tauja Catchings was drafted by the Phoenix Mercury in the 2000 WNBA Draft. She went on to play for the Orlando Miracles before being waived.
Tamika Catchings Is Also Involved In Charity
Despite being a WNBA star, Tamika is also a philanthropist. Catchings set up her foundation, Catch the Stars, in 2004 with the sole purpose of empowering youth.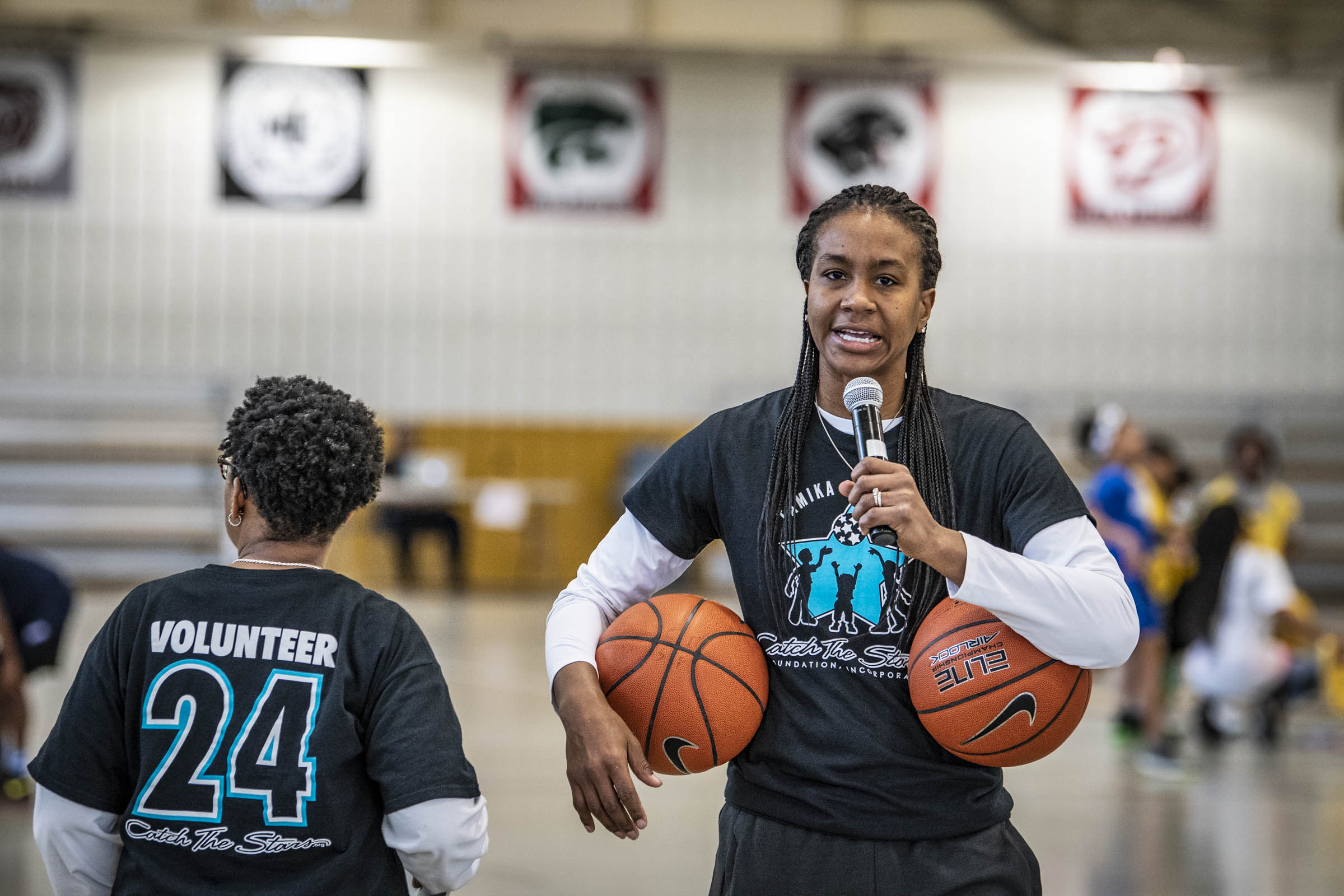 By embracing her adverse background, she is dedicated to promoting literacy, fitness, and character development.
Also, she is involved in encouraging the young members of society to set and achieve bigger goals.