The American-born Japanese professional tennis player Taro Daniel is in a relationship with his girlfriend, Rika Tatsuno. Like Taro, Rika was born in America but is proud of her Japanese heritage.
Born to an American father and a Japanese mother, Taro Daniel spent his childhood in different places around the globe but ultimately decided to represent Japan internationally.
Currently a No. 2 Japanese player, Daniel has won an ATP Tour singles title in Istanbul in 2018 and seven ATP Challenge Tour single titles.
However, he is currently at No. 112 in the world ATP ranking.
He did his schooling in Saitama, Japan, and attended Nagoya International School before moving to Spain with his family at 14.
As a result, he can speak Spanish fluently, apart from Japanese and English. He also has a sister named Kana.
Taro Daniel Girlfriend: Rika Tatsuno
Rika Tatsuno was born to her Japanese immigrant parents, Emi and Shoichi Tatsuno, on April 26, 1989, in California, United States.
Brought up in Ranchos Palos Verdes, she attended Palos Verdes Peninsula High School in Los Angeles County.
Apart from being good in academics, Rika was highly active in student groups, including the Japanese Student Society, and was an honor roll student.
She won Breeze Player of the Year and Palos Verdes Peninsula High School Athlete of the Year for her exceptional performance in high school tennis in her senior year.
After graduating, Rika enrolled at the University of Michigan and graduated with a degree in Psychology and Economics in 2011.
While in Michigan, Rika continued her tennis career. She was the varsity letter winner for all four years.
In addition, she was an ITA scholar-athlete and won U-M Athletic Academic Achievement Award.
Rika Tatsuno Is A Model
While everyone following Rika and Taro's relationship knows she posts glamorous pictures on her Instagram handle.
Many may not know she has been actively involved in the modeling industry for years.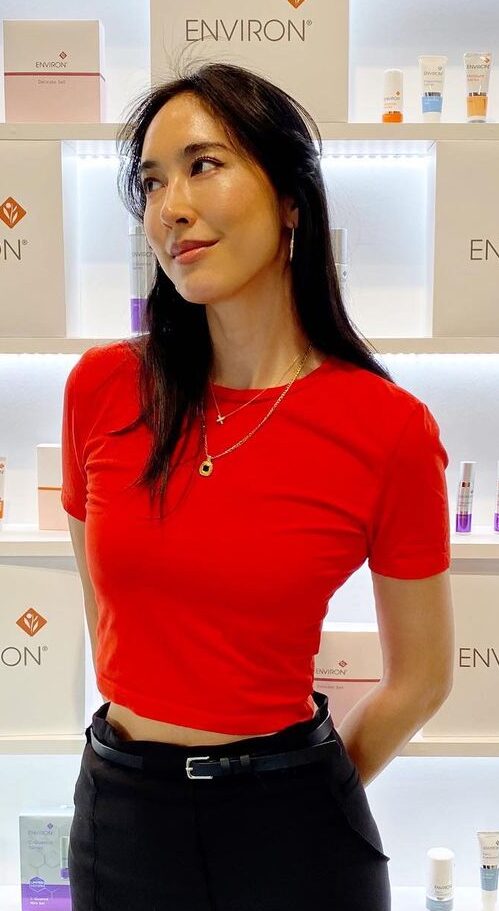 In 2013, she was among the top fifteen finalists in the Japanese television reality show "Japan's Next Beauty."
The Fox International Channel, Japan, produced the show; initially, there was an overwhelming number of applicants as it was thought to be the Japanese equivalent of "America's Next Top Model."
She appeared in about eight episodes of that show.
Tatsuno, then 23, had already started living in Tokyo, Japan. She has been associated with Image Tokyo Model Agency and has done photoshoots for various Japanese and international brands, including Louis Vuitton, Max Mara, and Environ Japan.
Taro And Tatsuno's Relationship: Is It Real?
Since the beginning of 2023, it has been widely speculated that Taro and Tatsuno are dating. However, their dating rumors have no reliable source yet.
It is true that Tatsuno had an aspiration to be a professional tennis player and was an excellent collegiate athlete.
She loves tennis like Taro, but they have never confirmed the news that they are in a relationship.
Also, Taro and Tatsuno have not followed each other on their social media handles. It looks like they are not communicating, at least at present.