American professional athlete Taylor Townsend has a fantastic career, and she believes it is because of her family's unwavering support, especially of her parents, Gary and Sheila Townsend.
Raised in Chicago and Georgia, Taylor began playing tennis at six, encouraged by her mother. Her mom, Sheila, was herself a tennis player in her youth.
When Taylor was eight, Sheila took her to Georgia to practice tennis with Donald Young Sr., who was her close friend and playmate during her childhood. Donald Sr. is professional tennis player Donald Young Jr.'s father.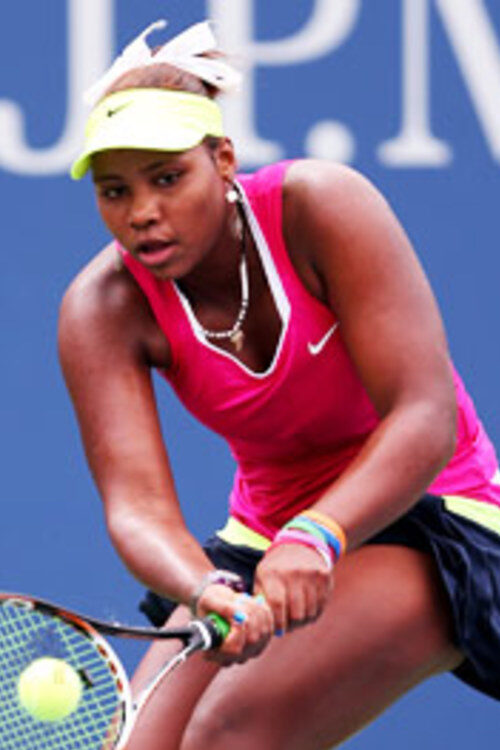 Taylor Townsend is a professional tennis player representing the United States in various international tournaments since becoming a professional in 2012.
However, Townsend began participating in professional-level tournaments when she was 14. A year later, she reached the third round of the US Open in the doubles event with her partner Jessica Pegula.
Taylor eventually debuted in the Grand Slam in 2014, participating in the French Open as the world No. 205. Since then, Townsend has participated in many Grand Slams, except in 2021, but has not won any titles yet.
Her most significant Grand Slam achievements are reaching the finals of the 2022 US Open and the 2023 French Open.
Taylor Townsend's Family
Taylor Townsend was born to her parents, Gary Townsend and Sheila Jones, on April 16, 1996, in Smyrna, Georgia. Besides, she has an older sister named Symone in the family.
Her mom, Sheila, previously worked as a banker but was a high school administrator when Taylor was a kid. Similarly, her dad worked at a high school in Chicago and later in Georgia.
Despite being engaged in academics, Townsend's parents were huge tennis fans and wanted their daughters to follow the same. Consequently, Taylor and her sister started playing tennis very early.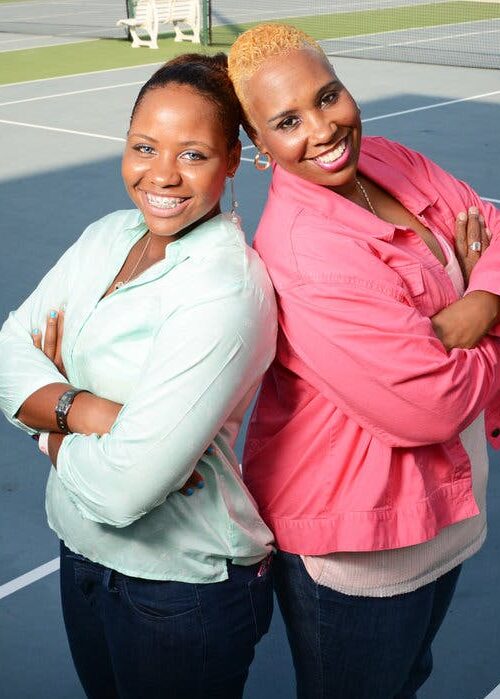 Her mother's childhood friend, Donald Young Sr., was a tennis coach in Georgia, so the whole family later moved there so that Symone and Taylor could get the best coaching in the country.
At age 14, Taylor moved to Florida and joined the USTA development program as she was determined to become a professional player during school. Consequently, she turned professional two years later at the age of sixteen.
Now that Taylor plays tennis at the highest level, she feels grateful to her parents for their guidance and support throughout her career. In addition, she is proud of her sister, who assisted her in improving her skills, becoming her playmate since they were so young.
Taylor's sister, Symone, played college tennis for Florida A&M University but never turned professional. She graduated with a bachelor's degree in Health Science in 2016.
Little On Taylor Townsend's Son
The American tennis athlete Taylor Townsend, is a mother of a son named Adyn Aubrey Johnson.
Although her fans believed she was single, Taylor surprised everyone by announcing her pregnancy via her social media account on October 14, 2020.
On March 14, 2021, Taylor gave birth to her son. Almost two weeks later, she announced his birth on her Instagram handle, writing,
"I guess I made y'all wait long enough!! I can't put into words how happy I am to introduce the love of my life!! He is perfect!"
She often posts beautiful moments with her son whenever she gets on her social media handle. However, she has not revealed about Ayden's dad yet.