Tee Morant Wikipedia- Tee Morant, the father of the controversial NBA star Ja Morant, is in his late 40s. He is a former collegiate basketball player and has had a vital role in his son's development.
Tee and his wife, Jamie Morant, were recent college graduates when they had their first child. The Claflin graduates hadn't figured out what they would do next when they had their first child, Temetrius Jamel "Ja" Morant.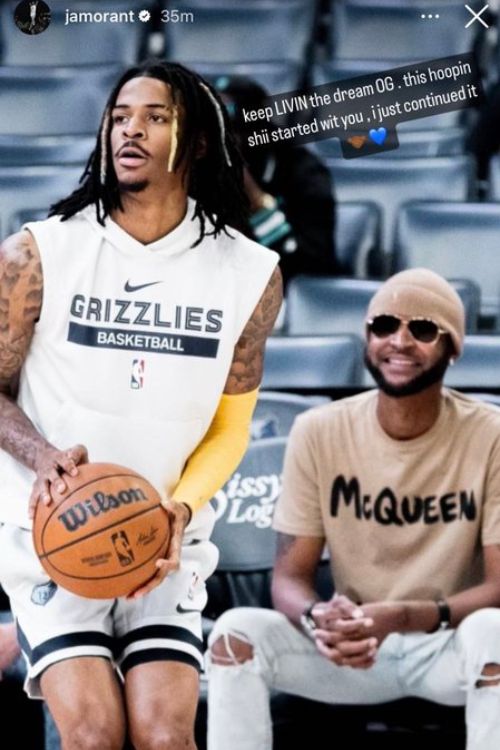 That is when Tee decided to put his basketball career on hold and chose to raise his son while working as a barber. His son is now an NBA star but has been surrounded by controversies early in his career.
Recently, a Memphis Grizzlies team source called Tee the driving force behind his son's misconduct. The sources believe as Tee could not make it to the NBA, he is living vicariously through his son.
Earlier this year, Tee was also involved in a scuffle with ESPN's Shannon Sharpe when Sharpe and Dillon Brooks were having a war of words. Ja has been suspended for 25 games for the upcoming 2023 NBA season after his involvement in a second gun-related incident.
Tee Morant Wikipedia And Age
Ja Morant's father, age 48, was a former basketball player at Hillcrest High School. At Hillcrest, Tee was a teammate to former Celtics player Ray Allen.
Tee later enrolled at Claflin University in Orangeburg, South Carolina, and was on their basketball team. He graduated in 1998 and even tried joining the NBA but was told he was on the shorter side for the league.
He decided to join a semi-pro team in Colombia but faced a few issues before deciding to settle down in the US. Before he could further his basketball career, Tee learned his then-girlfriend and now wife, Jamie Morant, was pregnant with their son, Ja.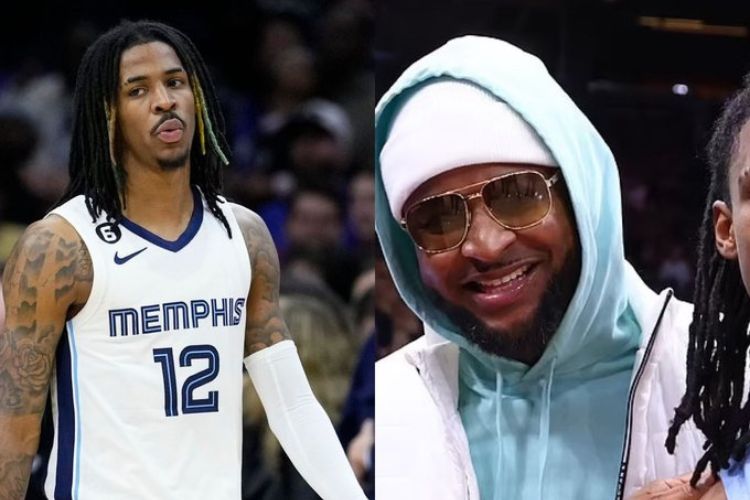 Tee passed on his love for basketball to his son. Ja began playing basketball at age three, and Tee started training his son in their cracked backyard quarter-court. Tee became a barber after giving up his aspirations to become a professional basketball player.
Due to his involvement in several controversies, Ja Morant's upbringing is consistently questioned by NBA fans. Many believe he came from a poor background, but that isn't the case. Ja's parents couldn't afford a personal trainer, but his father's training certainly helped him to become an NBA star.
Tee Morant Wife, Jamie Morant
Tee Morant met the love of his life, Jamie Morant, while the two were pursuing higher education at Clafin University.
In her interview with The Athletic, Jamie cleared the air, stating, "Everybody sleeps on Ja's mama, not knowing she can ball too." And she is not wrong.
Jamie Morant was a multi-sport athlete during high school and collegiate years. She played point guard in her high school basketball team and was a softball player at Clafin University.
In 1999, as she graduated with a biology degree from Clafin, Jamie came to know that she was pregnant. In her interview with Andscape, Jamie said her son did not believe she was a basketball player until she showed her awards and achievements to him.
Tee and Jamie are not only parents to Ja but also have a younger daughter named Teniya "Niya" Morant. Ja's sister, Teniya, is also a basketball player and announced earlier this year she had committed to Mississippi Valley State.
She graduated from Houston High School, where she played point guard and averaged 11.7 points and 4.7 rebounds per game.
Taniya is available on Instagram with the username @niyamorant and has already built a fanbase with 311k followers on the photo-sharing platform.