American professional tennis player Tennys Sandgren was linked with a well-known TV personality Britt McHenry, who was referred to as Tennys' girlfriend in 2018.
Sandgren's ex-girlfriend, Britt, is a renowned name in the field of sports. She is currently the host of a show on WTTG Fox 5 in Washington, D.C.
Like Sandgren, McHenry has also been through a lot of controversies, including sexual harassment allegations and towing incidents.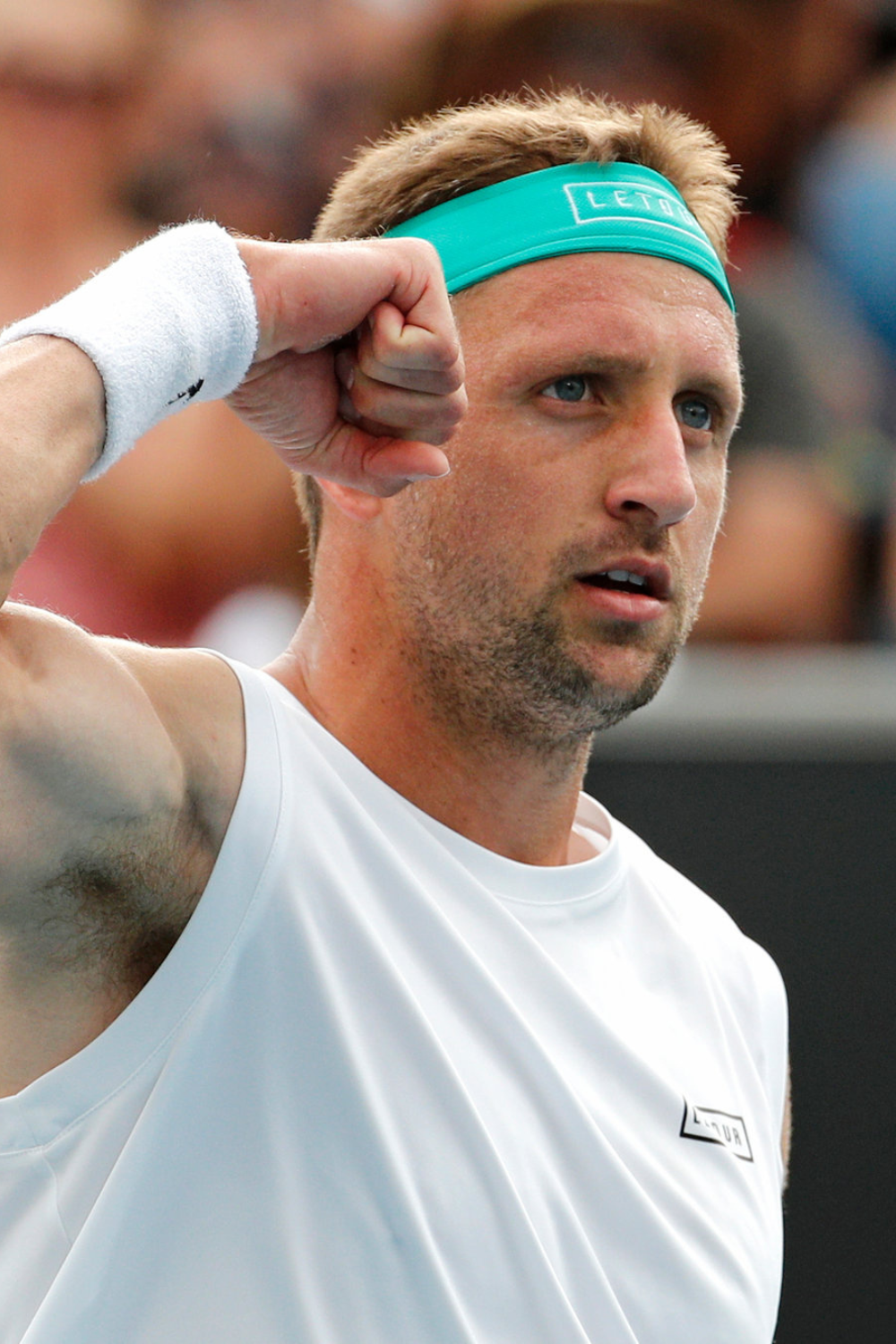 Tennys Loren Sandgren has been in professional tennis since 2011. The American professional was a January midseason addition to the Tennessee Volunteers' 2010 tennis roster.
As a sophomore, Sandgren reached the semifinals of the NCAA Singles Championships. Moreover, he was also a member of the USTA Summer Collegiate Team after his freshman and sophomore seasons.
Tennys, after turning pro in 2011, played mostly at the ITF Futures level the first year.
Later, in 2017 Sandgren qualified for his first tournament on the ATP World Tour.
His success there earned him a wildcard berth into the main draw of the French Open. Moreover, in January 2019, the tennis pro won his maiden ATP Tour title at the Auckland Open.
However, he missed the 2022 Australia Open due to a vaccine mandate out of the top 400, which buzzed a huge highlight during that time.
Who Is Britt McHenry?
The former girlfriend of Tennys Sandgren, Britt McHenry, is the daughter of an Air Force Lt. Colonel. McHenry, born in New Jersey, grew up in Satellite Beach, Florida.
McHenry attended Stetson University and played on the Hatters soccer team as a midfielder for the 2004 season.
Later, she graduated from Medill School of Journalism and began her career working for WJLA-TV, ABC Television's Washington affiliate, as a reporter and sill-in author.
However, in March 2014, Britt left ABC7 to join ESPN as a Washington, D.C.-based bureau reporter. She now hosts a program on WTTG Fox 5.
Relationship Timeline
The professional Tennis player began dating his former girlfriend, Britt McHenry, in 2018.
Some reports claim that the couple broke up over the phone in January 2019. However, there is no valid information to justify the claim.
Previously, they have frequently been seen together. Britt, in the early days, showed up to support Tennys throughout the bout.
Additionally, together with Sandgren, McHenry was in Paris to support him during the 2018 French Open. The couple shared a gorgeous photo of themselves in front of the Eiffel Tower.
Tennys Sandgren has locked his Instagram handle out of the public reach. But his ex-girlfriend is active on her Instagram.
Britt's Instagram used to have a lot of Tenny's pictures. In recent times, there has been no sighting of Tennys on her social media handles.
Sandgren's current romantic life is still hidden from public view on the internet.
Britt McHenry Through Controversies
In 2019, McHenry accused FOX co-host and wrestler Tyrus of sexual harassment after he allegedly sent her a series of lewd text messages.
Fox News reported that the issue was looked into and remedied. But, Fox News and Murdoch were sued for sexual harassment by McHenry on December 10.
Britt voluntarily dropped the complaint in July 2021 and departed Fox, ostensibly as part of a court deal.
Before that, a video of McHenry angrily abusing and making fun of a tow company clerk on April 6, 2015, went viral on the internet. In response to the incident, ESPN suspended McHenry from the network for one week.