American professional baseball shortstop Tim Anderson is in on media limelight after his wife, Bria, responded to the posts of Anderson's baby mama, Dejah Lanee.
Tim, the Chicago White Sox player, has been at the heart of a significant cheating controversy after his extramarital affair with his baby mama started surfacing online.
Moreover, the wife of Tim refuses to leave the situation despite all the wrongdoings Anderson and his mistress have engaged in.
Timothy Devon Anderson Jr. played college baseball at the East Central Community College in Mississippi and made it into the 2013 MLB draft with the Chicago White Sox.
However, his MLB debut came only in June 2016 against the Kansas City Royals, where he hit a double off of Ian Kennedy in his first at-bat.
Moreover, the Shortstop made the All-star team two consecutive times in 2020 and 2021.
The 2019 AL Batting Champion also won the Silver Slugger Award in 2020 with the Chicago White Sox.
Tim Anderson Wife: Bria Anderson
The Wife of Tim Anderson, Bria is an education advocate who works at Prima Medical Institute in Tucson.
She is also the founder of Millennial Mom, an online fashion shopping platform for the new generation of moms.
Bria completed her Bachelor of Science from the University of Alabama in 2015. Later, she graduated with a Master of Education in August 2018.
The Instagram model first met her husband, Tim, at the Iron Bowl. The couple then started dating and tied the knot in November 2017 at the Park Crest Function Facility in Hoover.
The White Sox 'seven' Tim also has two lovely daughters with his wife Bria Anderson.
The eldest daughter, Paxton, was born in 2016. After three years, the couple welcomed their second daughter, Peyton.
However, the MLB star also shares a child outside his marriage with an Instagram model Dejah Lanee.
Feud With Baby Mama
The controversy first started when Dejah Lanee posted a video on Instagram featuring Anderson with the caption 'Baby Father.'
Later, she accused Bria of 'married-for-the-image' after Tim Anderson appeared on the red carpet with his wife and two daughters.
"lol, not too much tho…but you know, anything for the image," Lanee wrote in her Instagram story.
However, things started getting worse when Dejah and Bria took to Instagram to show their love for Anderson.
Bria first posted a photo of Tim kissing her on the cheek. After some time, Dejah's posts featuring the baseball player in her embrace surfaced throughout social media.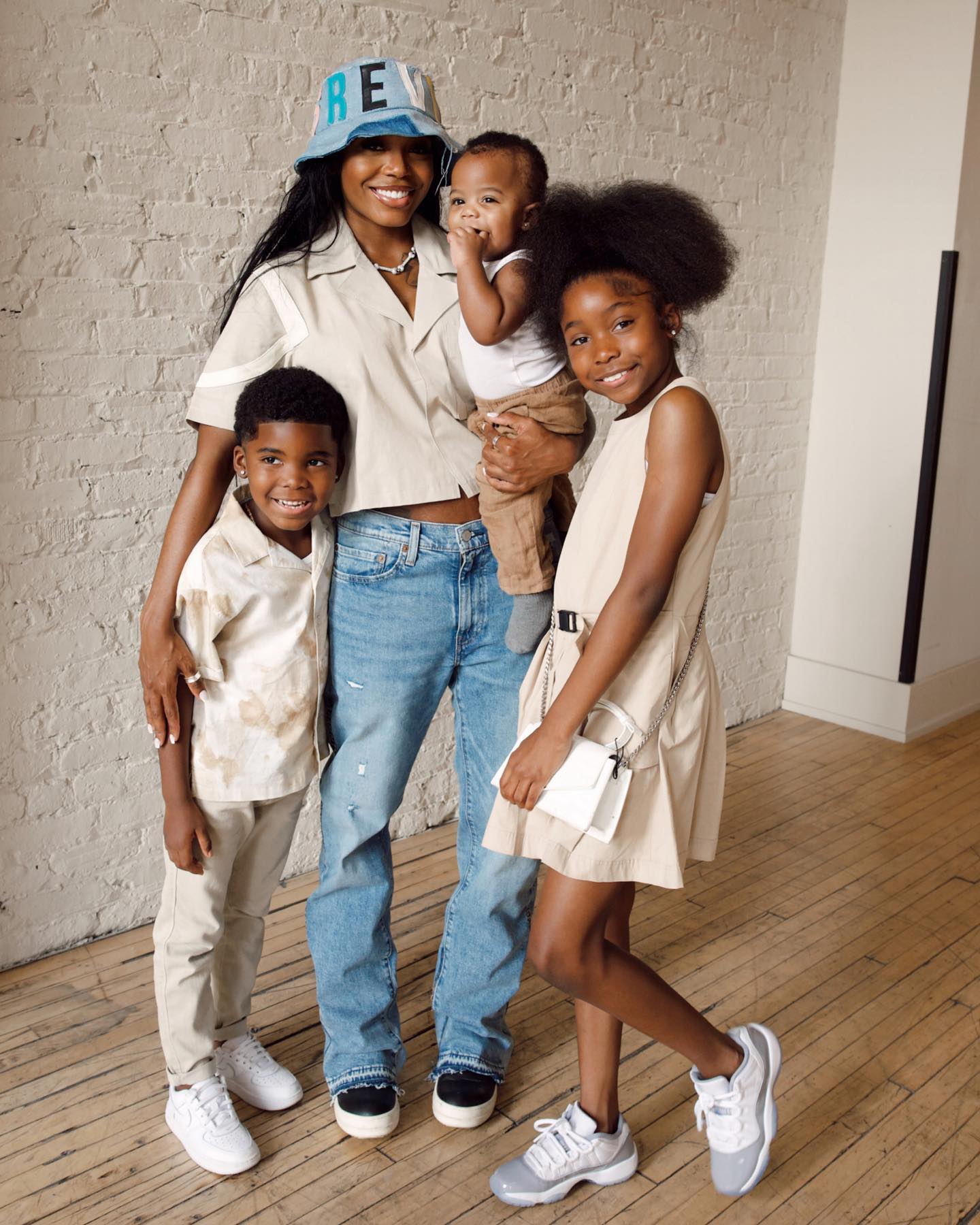 Moreover, the situation got even worse when Dejah continued sharing footage of Anderson's presence at her son's birth.
"He told me he was not w her only for an image & he's always stayed by himself since I've met him," Dejah wrote in one post.
Additionally, more pictures were uploaded by Lanee, one of which showed Anderson interacting with his son and hanging out while he was being fed.
Despite all the heated controversies, Mrs. Anderson was found calling Dejah Lanee a 'Liar.' She even accused the baby mama an attention seeker, calling her a 'known side chick.'
Anderson Opens Up About Child Out Of Wedlock
Tim Anderson has decided that the moment is right to go public about cheating on his wife, Bria, in an effort to regain the trust he lost with her.
The 30-year-old opened up on The Pivot Podcast when questioned about his extramarital affair and how he is attempting to move on.
"I never really wanted to play the internet game, and I never did," Anderson talked about the situation.
"Because nobody really ever understood what I was going through when I was making those decisions or where my heart was or what was on my mind or how hurt I was or how lonely I felt," Tim added.
The scenario, according to Anderson, has made it more difficult for him to concentrate on baseball.