Tim Hardaway kids have garnered significant attention when it comes to discussions about the basketball player's life.
Tim Hardaway and his wife, Yolanda Adkins Hardaway, are blessed with three kids: Tim Jr., Nia, and Nina.
They exchanged vows on May 15, 1993, marking the beginning of their enduring union.
Timothy Duane Hardaway Sr. is an American former professional basketball player who played in the National Basketball Association (NBA) for esteemed teams.
He played for the Golden State Warriors, Dallas Mavericks, Miami Heat, Indiana Pacers, and Denver Nuggets from 1989 to 2003.
From 2005 to 2018, he worked as a coach for Florida Pit Bulls and Detroit Pistons.
Furthermore, he is a five-time NBA All-Star and All-NBA First Team.
Tim Hardaway Kids: Son, Tim Jr
Timothy Duane Hardaway Jr. followed in his father's footsteps and became a professional basketball player.
He plays for the Dallas Mavericks in the National Basketball Association (NBA).
He is the eldest among his siblings and was born on March 16, 1992.
He attended high school at Miami Palmetto and enrolled at the University of Michigan in 2010, where he played college basketball for the Michigan Wolverines.
Furthermore, the New York Knicks selected Tim with the 24th overall pick in the 2013 NBA draft.
Since then, he has played with other teams, including the Atlanta Hawks and the Dallas Mavericks.
For his strong sportsmanship, the junior Hardaway was named NBA All-Rookie First Team (2014), First-team All-Big Ten (2013), Third-team All-Big Ten (2012), and Big Ten All-Freshman Team in 2011.
Tim Hardaway Kids: Nia and Nina
Nia Hardaway
Born in December 1993, Nia Hardaway is an aspiring Personal Trainer, as indicated by her Instagram bio. She maintains a dedicated fitness-focused Instagram account.
She is happily married and the proud mother of a two-year-old daughter named Reza, born on October 18, 2021.
Nia announced the news about her pregnancy through her social media account on June 10, 2021, with the caption,
"Our hearts are so full, We can't wait to meet you, baby girl, ❤️".
Since then, she has shared numerous heartwarming moments with her daughter on her Instagram.
The proud mother has shared many pictures with her daughter on her Instagram.
That being said, Nia tends to keep her private life with her husband relatively low-profile, as evident from her infrequent sharing of pictures with him.
Nina Hardaway
Born in June 2001, Nina Hardaway has harbored a passion for sports since childhood.
Throughout her collegiate journey, she aspired to excel in athletics and academics.
During her time at Detroit Country Day in junior high school, Nina showcased her skills as a volleyball player, crediting her athletic prowess to her father and brother.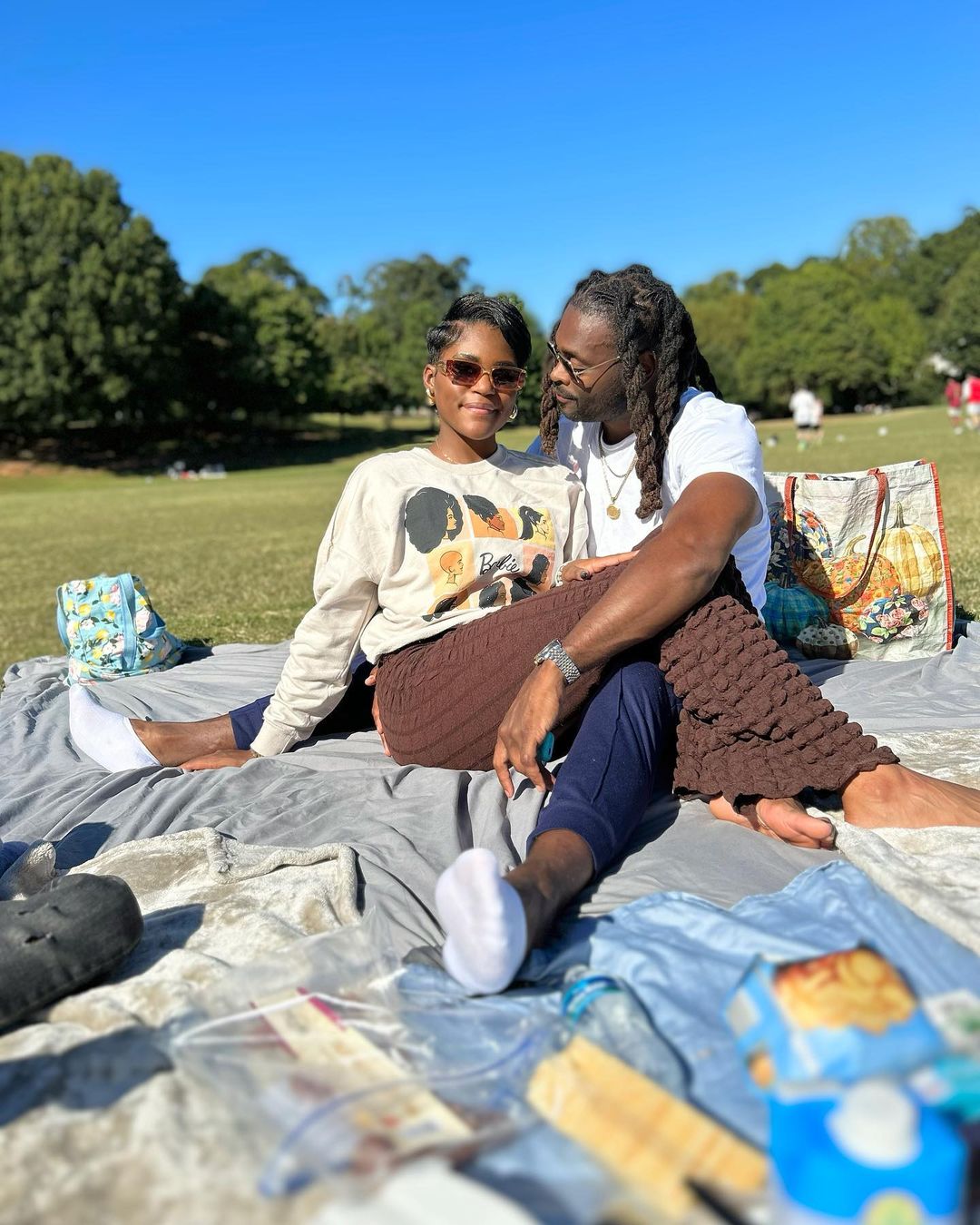 In addition to her athletic pursuits, she has a keen eye for fashion. Her Instagram feed predominantly features her in fashionable outfits rather than sportswear.
Regarding her love life, Nina has been in a relationship with her partner, Mika El, for three years.