Toby Greene is not in any wedlock, so he doesn't have a wife. However, he is in a long-term relationship with his girlfriend, Georgia Stirton.
Toby Greene is a famous name in the AFL; the forward is the Greater Western Sydney Giants captain.
Toby Greene is a 30-year-old professional player of Australian football. He comes from Melbourne and has been playing in the AFL since 2012.
Greene started his career at Oakley Chargers and Ashburton Rovers in the Talent League as a U-19. Then he went to play for Greater Western Sydney Giants after being the 11th selection in the 2011 national draft.
An alumnus of Wesley College, Greene's first season at the AFL truly showcased his extraordinary potential. He established himself as one of the most prolific ball winners in the AFL.
The leading goalkicker of GWS won the Kevin Sheedy Medal in 2016 as the best and fairest of the league. Furthermore, he is 3x All Australian team, particularly the captain of 2023.
Toby Greene is a proper legend of the GWS and an iconic player in the AFL.
Does Toby Greene Have A Wife? Who Is Georgia Stirton?
The captain of Greater Western Sydney is not a married man. He does not have a wife, but he does have a girlfriend.
The live-in lover of Toby Greene is Georgia Stirton. She also has an athletic past and completes Toby in so many ways.
Georgia Stirton is 30 celebrates her birthday on August 24 and is originally from Melbourne. She is a basketball player and played for Gonzaga University as a point guard.
Furthermore, in 2022, she also played for Inner West Bulls in the Australian NBL One and has played abroad in the USA. Nonetheless, her engagement currently lies in other fields, per her LinkedIn.
Stirton completed her Master's in Education from Monash University and has since engaged in the respective area. She works as a People and Culture Coordinator at MLC School.
Toby And Georgia: A Match Made In Heaven
We don't exactly know when the two lovebirds started dating, but they are former schoolmates. They have known each other since the age of 14.
Furthermore, the two went public with their relationship on Christmas Day of 2019. Less than a month later, local paparazzi spotted the duo spending romantic time at Tamarama Beach.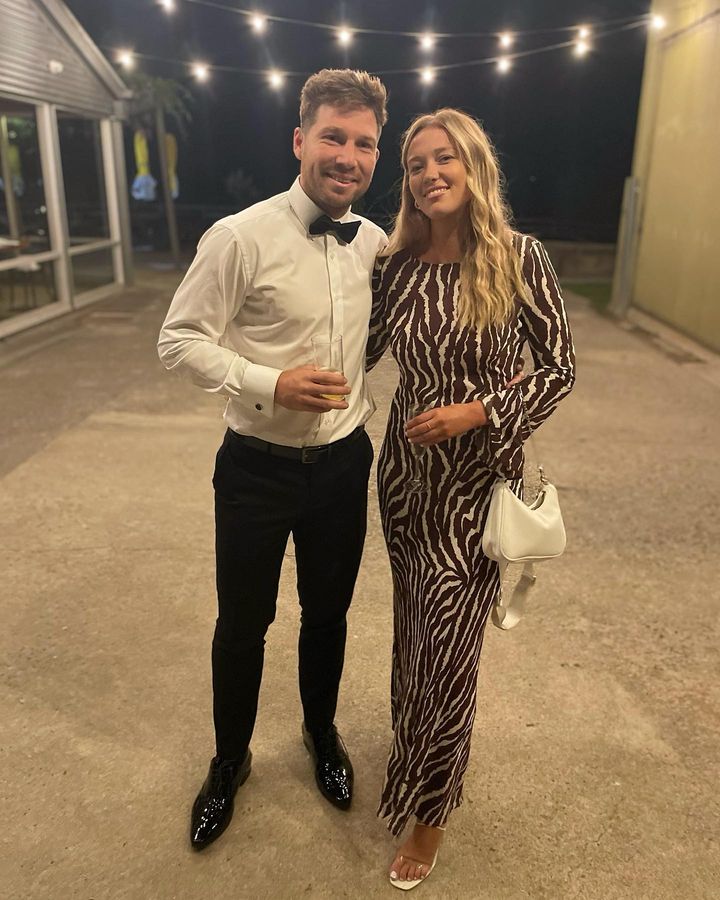 Looking at their photos, they seem to be wholeheartedly in love with each other. Georgia perfectly matches Toby's nature, complementing each other's vibes.
In addition to that, both have lived the athletic life and understand each other at a different level.
Looking at their photos, they seem to be wholeheartedly in love with each other. Georgia perfectly matches Toby's nature, complementing each other's vibes.
Greene And His Controversial Life
Toby Greene carries the tag of the bad boy of AFL as controversies and disciplinary issues have ridiculed his career.
He has received 22 AFL Tribunal charges, multiple suspensions, and 30,000 dollars in fines. He has the reputation of being one of the dirtiest players in the AFL.
Furthermore, back in 2014, he was on the receiving end of an assault charge. His offenses included assault with a dangerous weapon and intentionally causing serious injury at a licensed venue.
Frequently Asked Questions (FAQs)
1. Who Is The Wife Of Toby Greene?
Toby Greene is not married yet but has a girlfriend named Georgia Stirton.