Tom Kim's parents, Chagik Lee and Kwanjoo Kim, supported their son's golfing career from a young age. Tom has an older brother named Jaewook Kim.
A son of a former professional golfer, Tom has been dubbed as golf's new superstar. As a child, Tom lived in several countries with his parents.
Born in Seoul, South Korea, Tom grew up in his formative years in Australia, moved to the Philippines at 13, and then settled with his family in Thailand.
The 20-year-old turned professional in 2018 while playing on the Philippine Golf Tour. Since then, he has earned 11 professional wins, including two each in the PGA and Asian Tour.
Currently, Tom is ranked 19th in the world and has recently competed in the Wells Fargo Championship alongside Akshay Bhatia. The South Korean golfer finished T38, with Tyrrell Hatton winning at Quail Hollow Club.
Tom Kim Parents, Changik Lee, And Kwanjoo Kim
Tom Kim's parents, Changik Lee, and Kwanjoo Kim, raised two kids in various countries as they traveled along with Tom.
His father, Changik Lee, is a former professional golfer and later became the tutor of the game. It was Changik who instilled a love for golf in his son.
Kwanjoo Kim, the mother of the 20-year-old golf star, comes from a profession different from her husband and son. She is the owner-chef at Silang Garden and received her professional cookery lesson from Academia International, Melbourne.
In an interview with The Athletic, Tom talked about his childhood and his family's role in helping him pursue his golf dreams.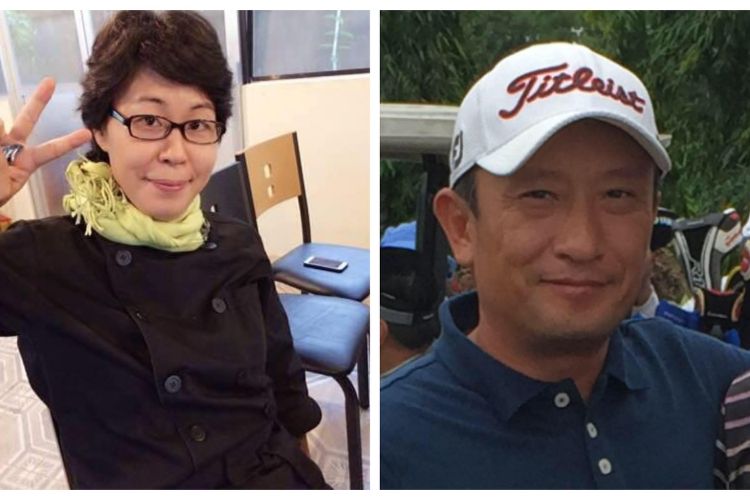 When he was a kid, his parents, Kwanjoo and Changik, decided to move with their sons to Australia so that Tom could improve his English. The family then moved to the Philippines, where Tom received his big break.
At age 13, Tom was offered the best golf club in the Philippines to join their developmental system.
His family then moved to Thailand, and from there, he and his dad made their way to several golf tournaments.
In an interview, Tom admitted that as his family sacrificed all their time for his golfing endeavors, he was responsible for their finances.
Tom Kim Brother, Jaewook Kim
Tom was raised alongside his older brother, Jaewook Kim, in Seoul before moving to Australia.
Tom's brother, Jaewook, is five years older than him and learned English with his brother in Australia. The family only decided to travel to the Philippines after the brothers were fluent in English.
It was also a time when the cost of living was rising in Australia, so their family decided to move back to Asia and decided that the Phillippines would be the most suitable choice.
In an interview, Tom said he speaks in English with his brother and in Korean with his parents. The golf star's actual name was Thomas, and it was only later that it was shortened to Tom.
During an interview with Golf Digest, Tom admitted that his nickname became more popular than his actual name and that even his brother started calling him Tom.