Tommy Paul has a brother, Dylan, and a sister, Jessie, who looks up to him.
The Paul siblings share a strong bond and believe family should always come first.
Tommy's sister, Jessie, shares a similar passion for tennis, while his brother, Dylan, has a passion for filmmaking.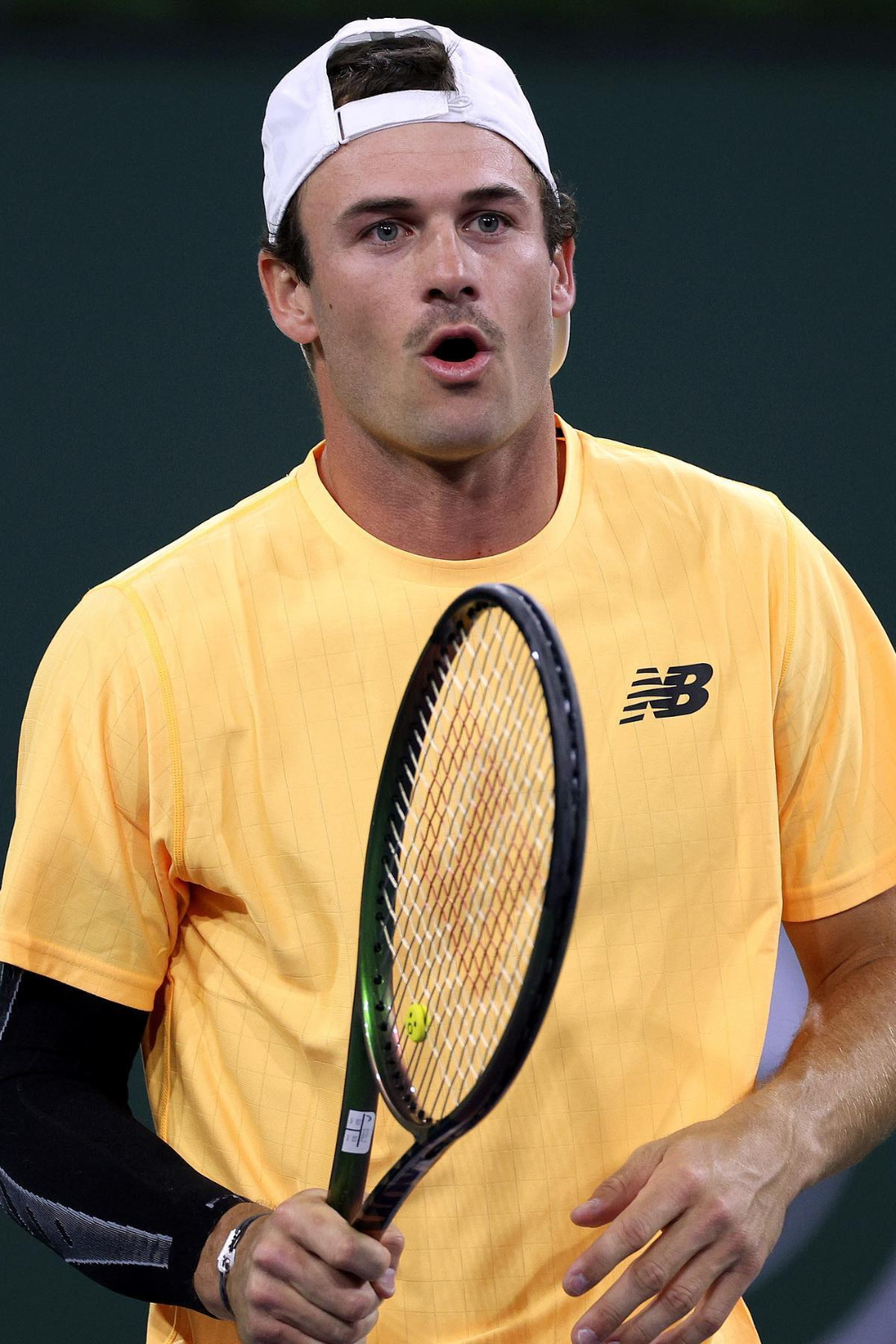 Thomas John Robert Paul, born May 17, 1997, is an American professional tennis player with a career-high ATP singles ranking of No. 13.
Paul, with a career-high ITF junior ranking of No. 3, was consistently one of the highest-ranked juniors of his class and turned professional in 2015.
The 2015 French Open boys' singles winner has gradually improved his gameplay and has won his maiden ATP title at the 2021 Stockholm (Indoor/Hard) tournament.
Tommy Paul Brother Dylan And Sister Jessie Paul
Tommy was born as the eldest child among three to his parents, Jillian MacMillan and Robert Paul.
However, Jillian (Jac) and Robert separated, and Jac married Steve MacMillan.
Despite their divorce, the former couple motivated their kids to do what they were passionate about.
Moreover, Tommy inspires his siblings, sister Jessie and brother Dylan.
Sister Jessie Paul
Jessie Lynn Paul, born on December 28, 1995, is over a year older than her brother Tommy.
She attended Keystone High School and later joined the University of Louisville.
Paul played tennis for the University of Louisville Athletics and graduated with a degree in communications in 2019.
Moreover, Jessie also competed in the ITF Women's Circuit from 2010 to 2014.
Additionally, she is a fan of Novak Djokovic, a Serbian professional tennis player.
Regarding her personal life, she is in a relationship with Rudy Edelen and frequently shares pictures with him on her Instagram handle (@jessielynnpaul).
Brother Dylan Paul
Comparatively, the youngest Paul is private regarding his personal and professional life.
There is very little information available about Dylan.
Dylan is into filmmaking and graduated with a Bachelor of Fine Arts in Cinematography and Film/Video Production in 2022.
Moreover, he is available on Instagram under the handle @dylanpaul_18. However, his account is private.
Tommy Paul Girlfriend, Paige Lorenze
The professional tennis player has been in a romantic relationship with his girlfriend, Paige Lorenze, since 2022.
The social media influencer studied media and design at the Parsons Schoo of Design in New York City.
Lorenze has worked as a fashion, design, and entertainment editor and publishes vlogs on her YouTube channel.
Moreover, she founded a merchandise brand, "Dairy Boy," and runs another Instagram account, Dairy Boy Kitchen, where she shares her favorite recipes.
Besides her other ventures, she hosts a podcast, "PAIGE by Paige."