Trayce Jackson-Davis girlfriend, Hope Robinson, is rising to fame because of her famous collegiate basketball boyfriend.
The basketball player is famous for being the biological son of Dale Davis, a former Indiana Pacers Power forward/center.
Originally Trayce just went by the last name of Davis; however, in his first high school year, he hyphenated his last name and added on Jackson.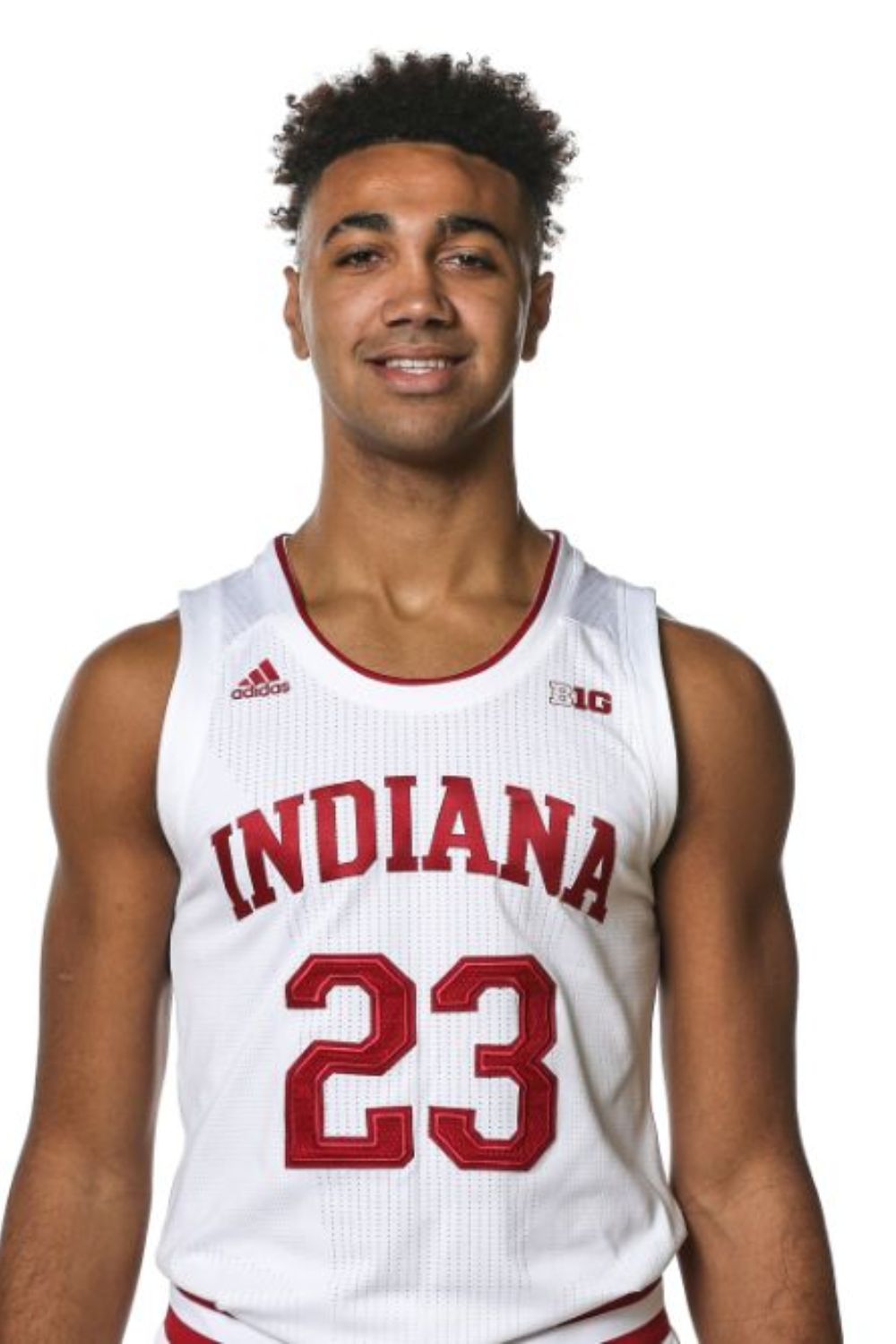 Jackson-Davis with Indiana did his college debut during the 2019–20 season with eight points and six rebounds in a 98–65 win over Western Illinois.
In the 2022–23 season, Trayce garnered several national recognition, and he was named a Blue Ribbon Preseason First Team All-American, Associated Press Preseason All-American, and Almanac Preseason Second Team All-American.
Hope Robinson, Girlfriend Of Trayce
Trayce is a rising basketball player and, in 2023, graduated from Indiana University Bloomington like another Indiana alumnus, Thomas Bryant.
According to his Instagram handle, we can see Hope Robinson with her in pictures which indicates their close relationship.
Additionally, several Tiktok has reacted as Trayce uploaded an Instagram story with Hope captioning it as LOML.
As per Hope's Twitter, she supports Trayce by retweeting his game tweets on Twitter, including some Genz memes.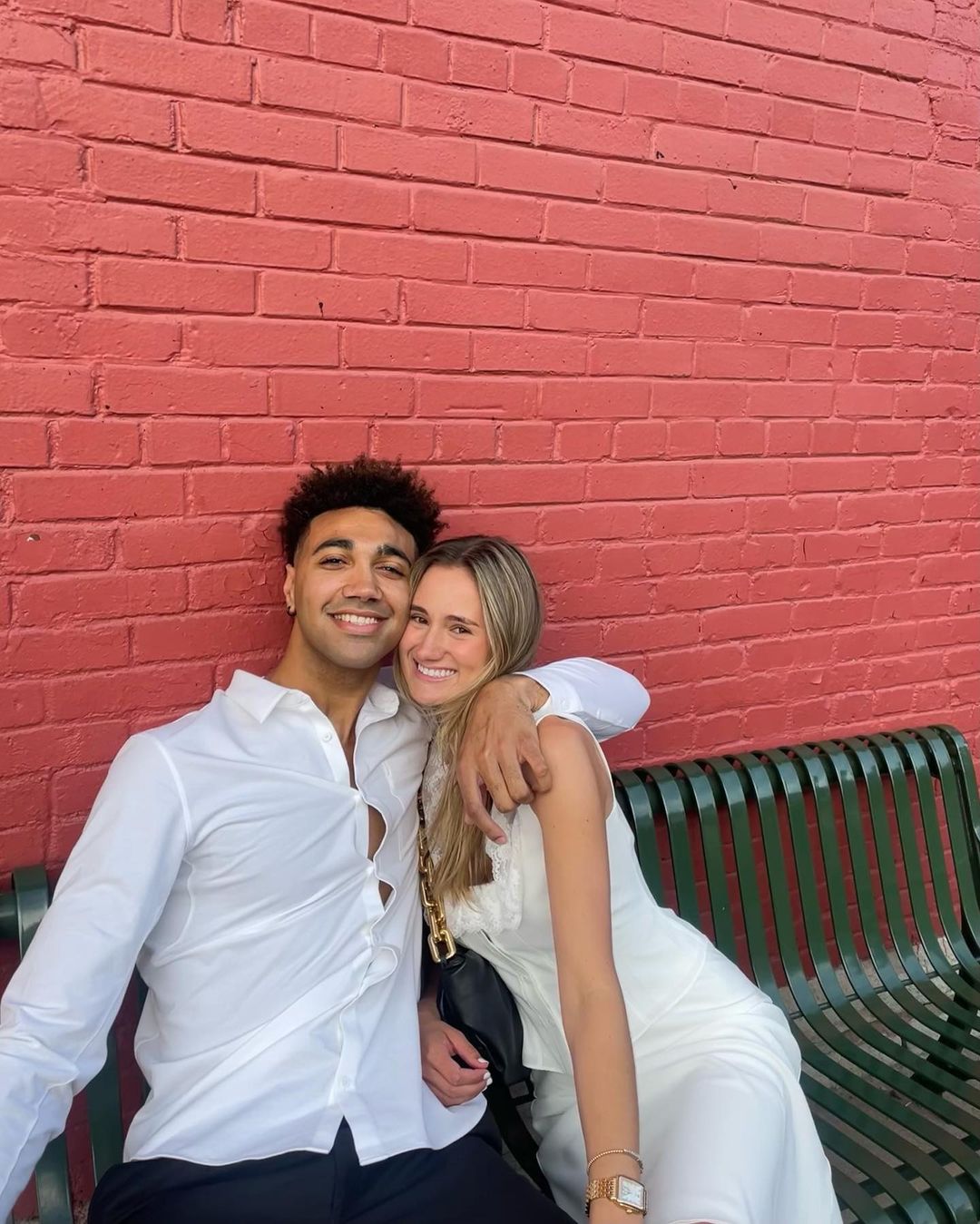 Due to Hope's private Instagram handle @hope_rob, not much information is available about her.
However, Hope's VSCO handle shows that she went to the prestigious Harvard University for her graduation and later to Indiana University Bloomington for a psychology degree.
Trayce and Hope Robinson are dating, as they follow each other on social media & are often seen together on TikTok videos.
These facts are probably more than enough to connect the dots that they are in a relationship.
Parents Of Trayce
Trayce was born on February 22, 2000, to his parents, Dale Davis, a former player for Indiana Pacers, and Karla Jackson.
The Pacers selected Dale in the first round (13th overall) in the 1991 NBA Draft and later helped the team to reach the NBA Finals in 2000.
However, Dale retired after two years with Pistons in 2007, but he didn't stop guiding his son to be the best on the court.
Whereas the mother of Trayce, Karla Jackson, is a hairstylist at Design Lines.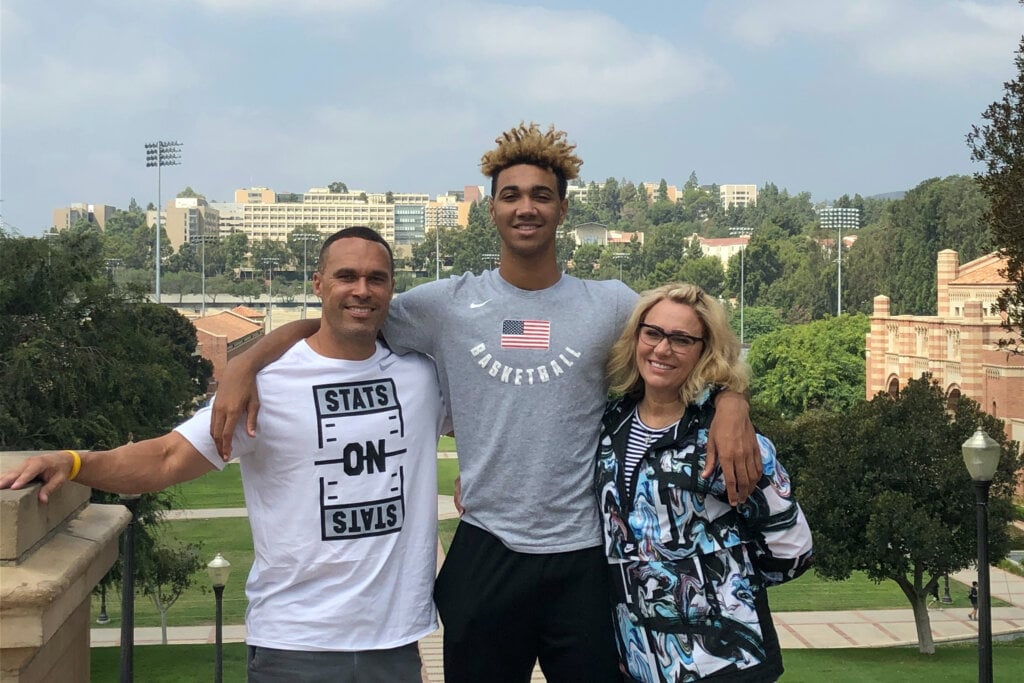 Unfortunately, Trayce's parents, Dale and Karla, could not secure the marriage and decided to separate.
In 1998, Karla met her second husband, Raymond "Ray" Jackson, and after Trayce's birth in 2000, she raised him with Ray.
Later in 2004, Karla had another baby, Tayven, with Ray as the biological father; Trayce also has two sisters, Caida Davis, and Arielle Jackson.
2023 NBA Draft
In his senior season, Trayce took it to a different level by being Hoosier's leading scorer, rebounder, shot blocker, and lead playmaker.
Trayce Jackson-Davis, Indiana's first-team All-American with Jalen Hood-Schifino, was selected in the first round of the latest 2023 NBA mock Draft.
This year, he is the potential first-round pick after a tremendous campaign with the Hoosiers.
He says his potential role in the NBA is, "I think, overall, I've got to be a basketball player. That is a big thing for me, being a basketball player and showing my IQ, athletic ability, and everything that comes with it."
Jackson-Davis has completed five workouts and has ten more scheduled. He'll have plenty of opportunities to showcase himself before the June 22, 2023 Draft.