Tyler Ulis is an American professional basketball player who last played for the Stockton Kings of the NBA G league. He played college basketball for the Kentucky Wildcats.
Debuted in the 2016 NBA Draft, Tyler Ulis is the vast ocean of calm demeanor, yet with the potential for a tsunami. Just a few years into the NBA, he has reached the level of being a respectable athlete that some spend most of their lives for.
Often named the annoying defender, Tyler is best known for his quick ball handling and game transitions. Furthermore, despite his shortened height in the NBA's eyes, he is awed for his controlled shoot and high motor.
The young athlete is the point guard for the Stockton Kings of the NBA G League. Besides that, he started playing in high school and later played for teams such as the Phoenix Suns and Chicago Bulls.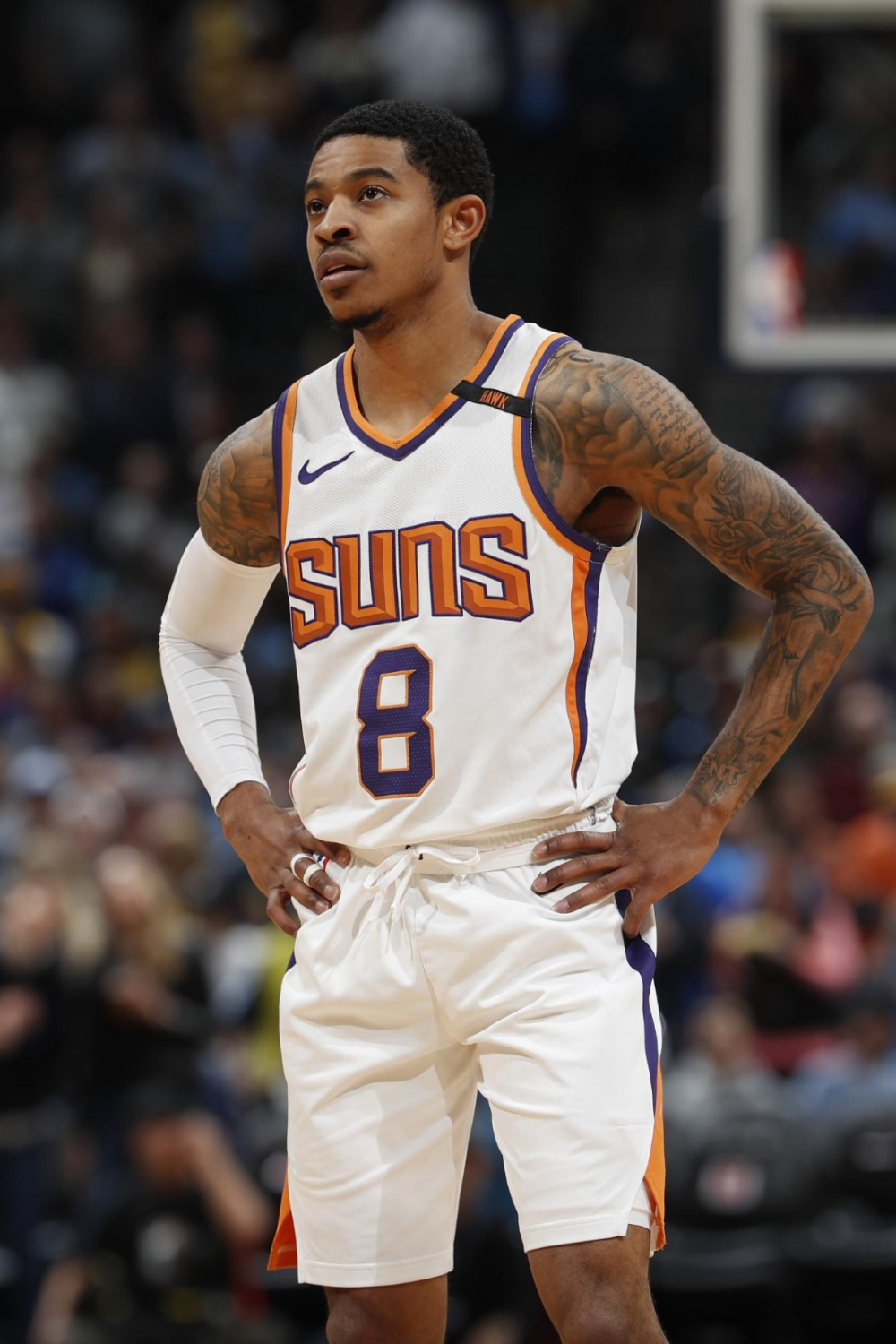 Ulis is a transparent player, afraid of nothing, the wounds or the taller players. Unfortunately, the basketball player had a massive car accident in February 2022.
His wrists and foot were wounded and seriously damaged his ankle. The accident was so bad that he was hospitalized for five months and was given constant meditation therapy.
This article details his early life, career, net worth, and social media. Herewith, I hope to catch up with the essential steps of his life through the article.
Tyler Ulis | Quick Facts
Full Name
Tyler Ulis
Date of Birth
January 5, 1996
Birth Place
Southfield, Michigan
Nick Name
Little Tone
Religion
Christianity
Nationality
American
Ethnicity
African-American
Zodiac Sign
Capricorn
Age
27 Years Old
Height
5'9″/1.75 m/175 cm
Weight
73 kg/160 lbs
Hair Color
Black
Eye Color
Black
Build
Athletic
Father's Name
James Ulis
Mother's Name
Kelly Reed
Siblings
4, Ahron Ulis, James Ulis, Jaden Reed, and Anton Porter Ulis
Education
Marian Catholic High School
University of Kentucky
Marital Status
Unmarried
Girlfriend
N/A
Profession
Basketball player
Position
Point Guard
Professional since
2016 NBA Draft
Affiliations
Phoenix Suns
Northern Arizona Suns
Chicago BullsWindy City Stockton Kings
Merch
Signed Basketball, Rookie card, Panini Pack
Net Worth
$1.7 million
Social Media
Instagram, Twitter
Last Update
November, 2023
Tyler Ulis | Body Measurements
Tyler Ulis is a fit, athletic player with a medium height of 5'9″ and 1.75m while weighing 73 kg/160 lbs. Despite his small stature, he gives a power pack gameplay throwing it to his advantage.
As for his appearance, Ulis is of a tan complexion with black eyes and hair the same color as his eyes.
He has a small oval-shaped face, and his hairstyle is short and curly. Additionally, Tyler has a hint of a soft beard and tattoos over his arm.
One of the recent tattoos he got in 2019 was on his shoulder. The athlete has a Kentucky Chucky with an evil eye giving a scary vibe. Besides that, he has a regular workout routine and eats a balanced diet.
Also Like: Tacko Fall Bio: Basketball, Career, NBA & Family>>
Tyler Ulis | Early Life
Ulis was born on January 5, 1996, under the Capricorn sign to his parents, Kelly Reed and James Ulis.
He grew up in Southfield, Michigan, alongside his four brothers, Ahron Ulis, James Ulis, Jaden Reed, and Anton Porter Ulis. Sadly, his parents got separated when he was young.
Later, Ulis lived with his mother and stepfather with his brother Ahron Ulis. They spent their early years together in Lima, Ohio.
During those days, he used to play sports with his younger brother, Ahron, and that was when Ulis figured out a way to make his height advantage. Back then, Ulis's everyday dream was to get into Michigan State to play basketball on a scholarship.
Besides, Ulis is all athletic. On the one hand, his cousin Travis won the 2009 Big Ten Conference Defensive Player of the Year.
On the other hand, his other cousin Shareese Ulis (Toledo Blade Player of the Year), is a point guard for Cincinnati Lady Bearcats.
High School
Living much of his life in a small Lima city, Ulis wanted to move into a more prominent place for his education. Therefore, he moved with his father to Matteson, Illinois, and attended Marian Catholic High School.
During his first year, Ulis was starring against Tracy Abrams, and being 1.6m; he was not paid much attention. Success wasn't at all until his senior year in high school.
However, every season, Ulis took Marian Catholic to the next level. For instance, the gameplay of the 2013 Illinois High School Association Class 4A sectional round. Ulis contributed to the school's 29–4 record and major IHSA sectional victory.
He also set his name while standing fourth in the Illinois Mr. Basketball behind Jabari Parker, Jahlil Okafor, and Malcolm Hill. In the meantime, Chicago Tribune named him the first-team All-state selection.
Tyler Ulis had received offers from Iowa, DePaulDayton, Colorado State, Loyola, Northern Illinois, and Oregon State.
Senior Years
By his senior year, Ulis was the 38th-best prospect in the national class of 2014. Alongside, ESPN stated him as the 8th best point guard.
Following it, Ulis scored 42 points during his senior year against Lake Forest High School. He led his school to be the Thornton sectional of the IHSA Class 4A tournament.
Throughout his senior days, Uli's reign was one of the five favorites to win Illinois, Mr. Basketball.
Result
Although Tyler Ulis started as an unknown face and struggled during his junior years, he maintained a new beginning for the field and got into many honors.
For the first time, Ulis was selected for the 2014 McDonald's-American Games alongside Okafor, Alexander, Karl-Anthony Towns, Trey Lyles, and Devin Booker. Right then, he also stood in the 2014 Jordan Brand Classic.
Overall, Tyler was named the Associated Press Class 4A 1st team All-state. Additionally, he was named to the 2014 USA Today third-team All-USA Boys Basketball Team.
College
After high school graduation, Tyler Ulis decided to commit to the University of Kentucky.
Right from his first years, Ulis knocked the ground over. He was already an achiever with the Wayman Tisdale Award Watch List and SEC Freshman of the Week honor.
Hence, it is safe to say he was a great asset to the Kentucky team. He got named into the 36-man 2014–15 Bob Cousy Award Preseason Watch List and the 8-man 2015 S.E.C. All-Freshman Team.
Although he was once sidelined with an injury, Ulis posted a season-high 14 points. As the one before, he was also featured in the 20-man Bob Cousy Award preseason watchlist.
ESPN had ranked him 5th in the 100 player rankings, while NBC Sports ranked him the 22nd. As he started the college games, he posted his career-high 18 points and game-high six assists within 40 minutes of play.
Likewise, Tyler ended with career-high 14 assists and 14 points as he closed the regular season. He became the only player to bag the SEC Player of the Year and SEC Defensive Player of the Year honors in the same season.
He closed the chapter with career-high 30 points as he claimed the Bob Cousy Award.
Equally important, the Associated Press stated he was the shortest All-American who won the MVP Imen's 2016 SEC Men's Basketball Tournament.
Also, Read Jayson Tatum's Bio: Basketball Career, Son & Net Worth>>
Tyler Ulis | Professional Career
Before his completion of college days, Ulis entered the 2016 NBA Draft after forgoing his additional days.
During the draft, Tyler Ulis was named the second-shortest player to participate in the event behind Kay Felder. Additionally, he was also the lightest weighing player there.
Ulis claimed to have a hip problem during the event and may require surgery; thus, his draft dropped first. Later, Phoenix Suns drafted him in the second round as the 34th overall pick.
Then, they signed a two-year deal worth $1 million with two team option years in July 2016.
Phoenix Suns
In September, Ulis commenced playing with the Suns and debuted against the Sacramento Kings. His original season-high game record also came against the Indiana Pacers with 10 points and four steals.
Tyler got his first start for the NBA during the match against the Sacramento Kings with all the games. He played 61 games, recording 7.3 points, 3.7 assists, and 1.6 rebounds.
Before starting the following season, Tyler Ulis had his right ankle surgery at the Hospital for Special Surgery in New York City. In addition, he missed the 2017 NBA Summer League and returned for the game in November.
Ulis stood against the Minnesota Timberwolves, the Los Angeles Lakers, the Philadelphia 76ers, and the Memphis Grizzlies. After it, he again missed the first eight games in 2018.
Overall, he ended his time with the Suns on June 30, 2018, and played for a short month with the Golden State Warriors.
Chicago Bulls
The Chicago Bulls signed Tyler Ulis with a two-way contract in October 2018. Per the contract, Ulis would also play for the Windy City Bulls of the NBA G League.
Ulis only played for over a month, as he posted 25 points and seven assists before getting a left hip arthroscopy.
Sacramento Kings
On December 27, 2018, Ulis left the Bulls, and later the Sacramento Kings signed him in September 2019.
The Kings only kept him for a month and waived him off in October. In addition, the Stockton Kings signed him in, and now, he plays for the Kings' G League affiliate.
Tyler Ulis | Career Stats
| | | | | | | | | | |
| --- | --- | --- | --- | --- | --- | --- | --- | --- | --- |
| Year | GP | Min | pts | FG% | 3Pt% | Reb | Ast | Stl | Blk |
| Career | 133 | 20.9 | 7.5 | 40.3 | 28.0 | 1.7 | 4.0 | 0.9 | 0.1 |
Highlights And Achievements
Often when basketball players are known for their height, Ulis stands lower than most. Despite this, he stands tall with his honors and achievements. Here are some of his career highlights and achievements.
Consensus First-Team All-American (2016)
Bob Cousy Award (2016)
SEC Player of the Year (2016)
SEC Defensive Player of the Year (2016)
First-Team All-SEC (2016)
S.E.C. All-Freshman Team (2015)
McDonald's M.V.P. (2016)
McDonald's All-American (2014)
Tyler Ulis | Net Worth, Salary & Career Earnings
As of 2023, Tyler Ulis is estimated to have a $1.7 million net worth with a base annual salary of $50,000.
Besides that, his estimated annual earnings amount to $2,280,980.
Ulis signed with the Stockton Kings for the 2019-2020 season, earning an average salary of $1,620,564.
To illustrate, the young NBA player is incredible on and off the field and has founded the Tyler Ulis Foundation. The charity foundation aims to educate and encourage youth through camps and mentorship programs.
Tyler Ulis | Car Accident
The NBA G League player was hospitalized in February 2022 after being hit by a vehicle traveling the wrong way in Michigan.
The accident was so worse that Tyler damaged his ankle, foot, and wrist. He was hospitalized for five months.
Ulis is now slowly recovering from the accident, and he returned to Lexington on June 29 to lead one of the two skill camps.
Tyler Ulis | Private Life And Social Media
While Tyler Ulis has been rocking in the field, his personal life is much in the shade. Although he shares many posts on his social media platform, his dating history is unknown.
According to the sources, Ulis is single, and his past includes no partners. Thus, we can only make up to the conclusion that he is thoroughly focused on his career.
View this post on Instagram
His social media platforms are listed below. You can follow Ulis to get all the latest news about him.
Tyler Ulis | Popularity
Ulis's graphs rose slightly on December 12, 2021, and declined after some time.
The chart shows his search schedule for 12 months.
Frequently Asked Questions (FAQS)
Can Tyler dunk?
Yes, Tyler can dunk, and as per the news, he never doubted his skill. However, he never got the chance to show it.
Is Ulis famous for his defense?
Yes, the basketballer was quite well-known for his defense during his collegiate year. He brought the same exceptional skills to the NBA.
Is Tyler Ulis a free agent?
Tyler Ulis is an unsigned free agent. He last played for the Stockton Kings of the NBA G League.
You May Also Like: B.J.Armstrong: Early Life, Family, Basketball Career & Wife>>