After being in the limelight several times, fans are very curious to know about Tom Brady superfan Veronika Rajek family.
Veronika Rajek was born on February 20, 1996, in Bratislava, Slovakia, she is a well-known Instagram star, content producer, social media influencer, and businesswoman.
She is well-known around the world for her stunning appearance and modeling images and even more as an NFL Star, a "Tom Brady Superfan."
Rajek has posed professionally for a variety of swimsuit and bikini companies. As per the sources, she began her modeling career as early as 14 years old.
Additionally, she competed in and took first place in other beauty pageant competitions, including Miss Summer 2015 and Miss Slovakia 2016.
She amassed a sizable fan base on her social media accounts. Her Instagram account moves around to a massive number of almost five million.
In November 2021, Veronika became part of media headlines after making a statement that life is hard for beautiful people during an interview. It was an attack on all of her haters and trolls.
Veronika Rajek Sister Viktoria Matasova
There is very little information about Veronika's sister, as she tends to shut all doors when it comes to her family and privacy.
But sources state that she does have a younger sister whose name is Viktoria Matasova. It is also speculated that her sister is an Instagram model and an influencer.
In an episode of the Pillow Talk podcast, Rajek also said that she had a sister who is 18 years old and lives in Slovakia, a country in central Europe.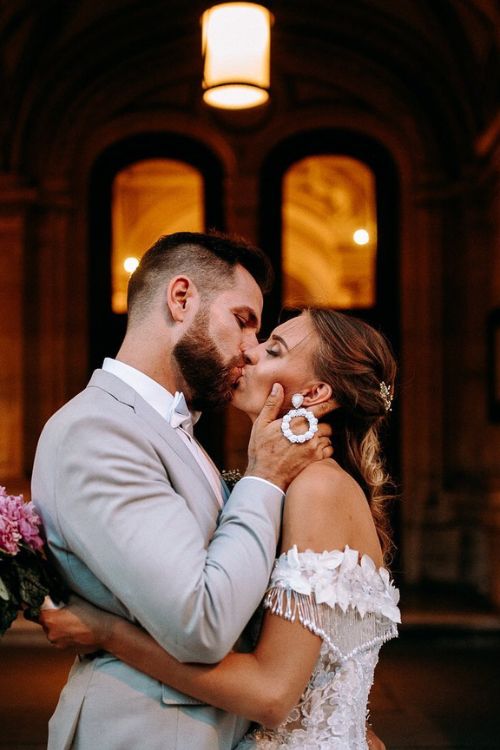 She mentioned that it has been about three years since she last saw her. She is more attractive than her sister, the model said, and they are poles apart.
Rajek continued by saying that she doesn't frequently travel to Slovakia.
Veronika Rajek has a husband, Viktor Rajek, who is a businessman and a former football player. They legally tied the knot on June 13th, 2019.
It was in Vienna, Austria, that the couple got married at the reception of family and well-wishers.
Most of their relationship before their marriage is not much known about. However, they were already a committed pair before being married.
Looking a Viktor's Instagram, we can easily judge that he is a foodie and a workout enthusiast. Furthermore, he is also a Formula 1 fan.
Why Is Veronika Rajek Called A Tom Brady Superfan?
There have been several speculations as to why Rajek is being called a Tom Brady Superfan. As of it late, this label has stuck with her identity.
Veronika Rajek has rapidly established herself as a household figure in the Instagram influencer community.
The seductive beauty rose to stardom when Tom Brady, a seven-time Super Bowl winner, was linked to her after divorcing his Brazilian bombshell wife, Gisele Bundchen, last year.
Fans believed that the Slovakian angel and the NFL GOAT were romantically engaged, and neither individual formally denied the claims.
Just to add fuel to the fire, the alluring Slovakian model had subliminally declared her love for the NFL player after their online dating rumors about them were going around.
For this, Rajek was thrown a lot of hate comments, one of them being especially that she was a gold digger.
She is also often compared with Brady's ex-wife trying to draw conclusions that she is more beautiful than Rajek, which she finds very upsetting.