Vijay Singh, a three-time major champion, married his wife, Ardena Seth, in 1985. They share a son named Qass Seth Singh.
Despite the lack of information about his wife, his wife has played a significant part in his successful career.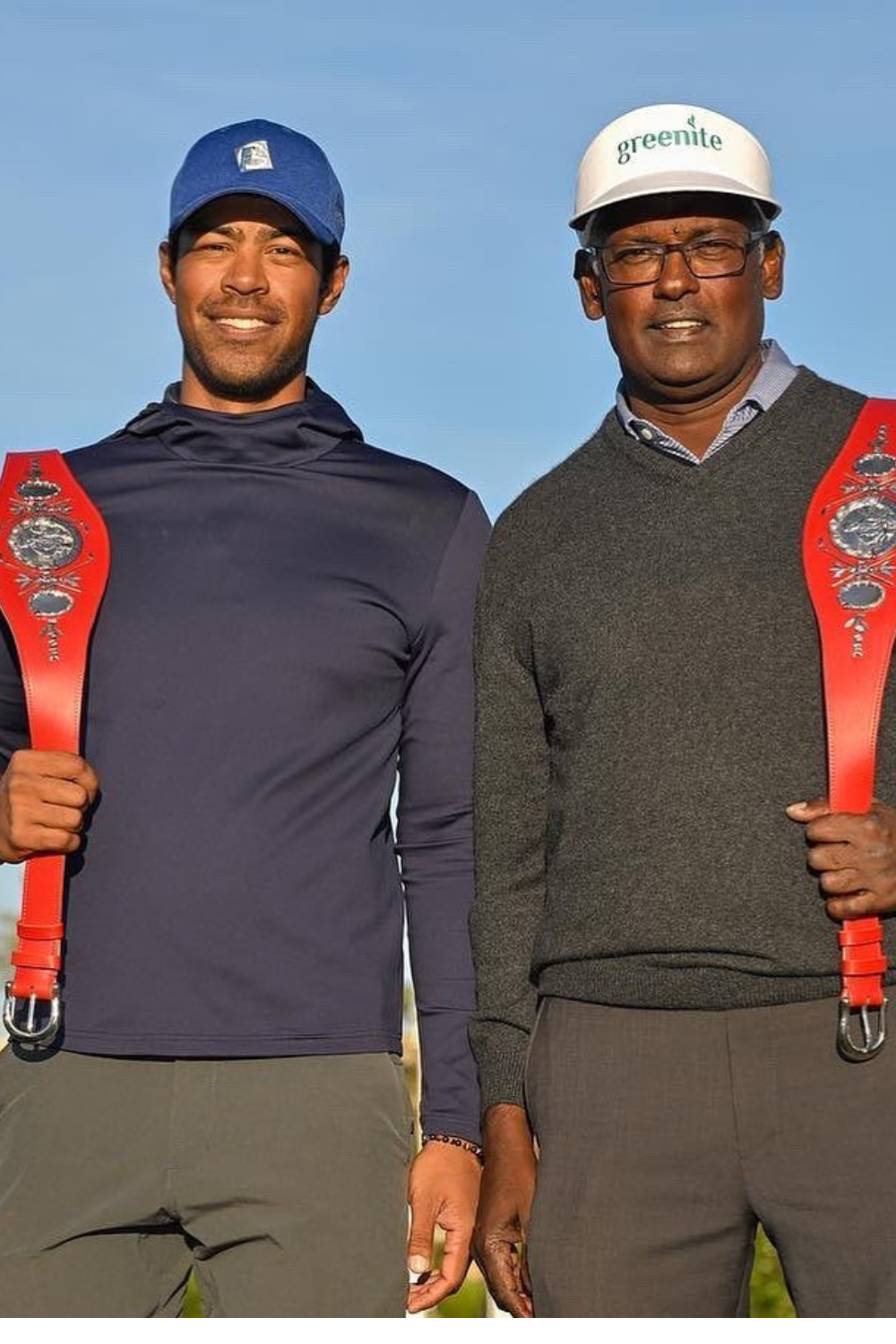 Born on February 22, 1963, the Fijian professional golfer Vijay Singh is nicknamed "The Big Fijian."
Despite having different interests in his childhood, such as snooker, cricket, football, and rugby, he later pursued golf as his career.
In 1982, he started his professional golf career and won the Malaysian PGA Championship two years later.
After winning multiple tournaments on the European tour from 1989 to 1992, he joined the PGA Tour in 1993.
Overall, Singh has accumulated 34 event wins on the PGA Tour, including three major championships.
Furthermore, he held the world number one ranking for 32 weeks in the Official World Golf Ranking and became the first-ever major championship winner of South Asian descent.
Vijay Singh Wife, Ardena Seth
Vijay Singh has been reportedly married to his wife, Ardena Seth, since 1985. His wife has genuinely witnessed the lowest and highest point in his life.
Ardena has been an essential source of encouragement as he battled to achieve success.
Like her husband, Ardena is a private person and keeps herself away from all the hustle and bustle of media.
She has entirely dedicated her life to her family and herself. The wife of the golf star is also not present on all social media platforms.
Besides, Vijay and his wife are often in the news regarding their hefty real estate acquisitions or liquidation.
Vijay Singh: Married Life and Kids
After five years of marriage and a rise in his golf career, Vijay & Ardena welcomed their son, Qass Seth Singh, in 1990.
As the saying goes, the apple doesn't fall far from the tree. His son also plays golf, following his father's steps.
In fact, Qass has been training with his dad for a long time since his childhood. They first appeared together in 2003 for the PNC Championship when his son was only 13.
Later, the father-son duo won the PNC Championship in 2022 after their 15th attempt.
The father-son duo expressed their excitement and happiness after their victory. The pair had worked hard continuously for years to win the championship.
Apart from golf, Qass is a producer at KORE Insurance Holdings.
Besides, Qass keeps his personal life away from the media despite being the son of a celebrity and has kept his social handles private.
The 2023 Ally Challenge Winner
The World Golf Hall of Fame inductee Vijay Singh took home The Ally Challenge, his latest win on August 27, 2023.
After winning the old Buick Open three times, this was the fourth PGA Tour win at Warwick Hills.
Even Tiger Woods, a three-time Buick Open champion, cannot match this level of achievement.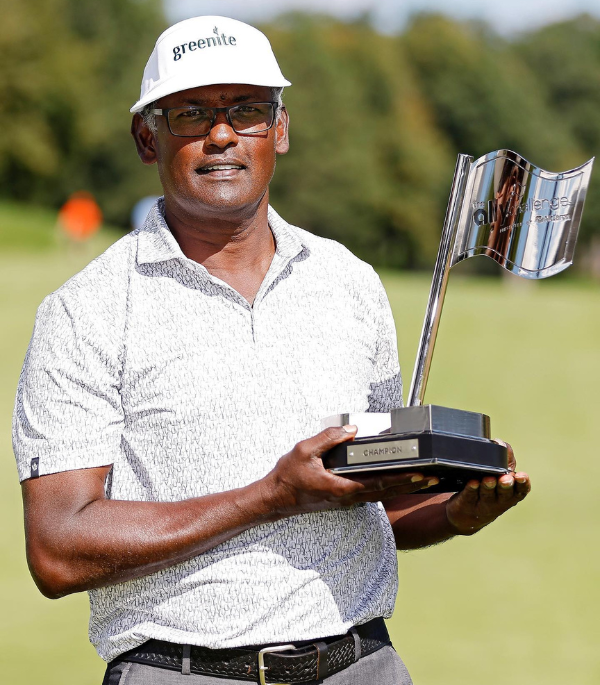 At the age of 60, Singh has amassed his sixth victory since 2018 on the 50-and-older Champions Tour.
After winning The Ally Challenge, the champion shared that he was shocked about his win like everybody.