Viktorija Golubic's boyfriend has chosen to maintain anonymity and makes rare appearances on her Instagram handle. Golubic hasn't shared the name of her romantic partner.
Golubic and her partner had previously been seen attending an award ceremony in Switzerland. The first photos of the couple on the tennis players' Instagram handle date back to 2019.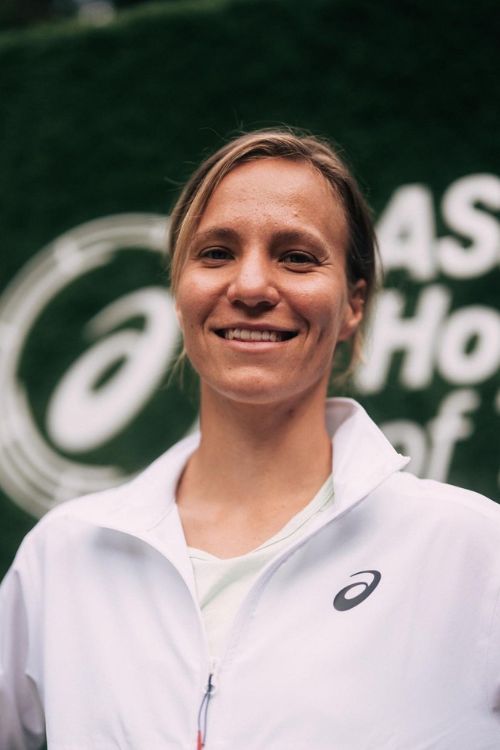 In some of the pictures uploaded by Viktorija, a few of her followers have commented his name as Phil and Felipe, but it hasn't been confirmed. And most times, it's better to keep the relationship private rather than it being full-blown news.
The Swiss player recently competed in the ongoing Wimbledon tournament. She cruised through qualifiers and even beat her first-round opponent easily.
But she was knocked out in the second round by the American tennis player Madison Keys. The furthest Golublic has reached in a Grand Slam tournament is the third round, and did so earlier this year in Australian Open.
Viktorija Golubic Boyfriend: Is She Dating Anyone?
Viktorija Golubic has a boyfriend and is in a relationship but has kept his identity a secret.
Her partner has appeared in a few of her Instagram posts and as recently as the last day of 2022. Golubic shared a series of snaps from her trip to Wynwood, Miami, which included her partner.
In December 2021, Viktorija, with her boyfriend, walked the orange carpet of the award night of sports Swiss magazine SI Sport.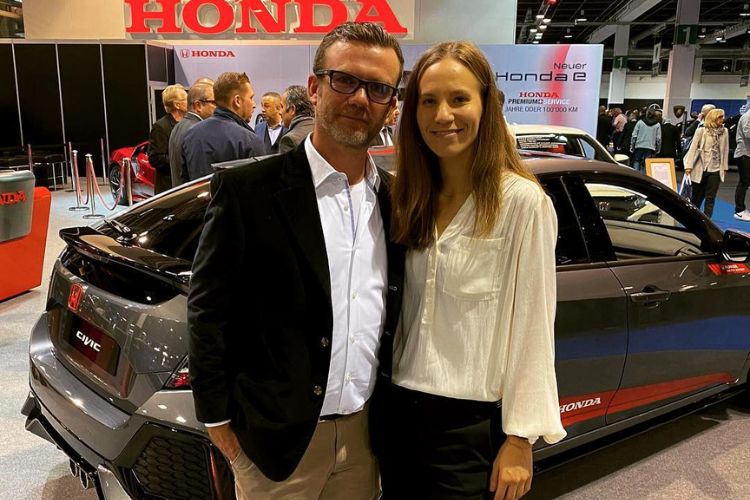 The tennis player looked glamorous in her beautiful thigh-slit gown, and her partner looked smart in his black suit, which he accessorized with a bow tie.
Golubic's partner was first seen on her Instagram handle in 2019. She shared the picture of her and her partner holding the trophy of the Indian Wells Challenger tournament. It marked the first major trophy in Golubic's career since 2016.
Later that year, in October, the couple was seen at the showroom of Honda Switzerland. With Viktoria trying to keep their relationship as private as possible, the only other photo of them is in 2020, before she traveled to play in the Indian Wells tournament.
Viktorija Golubic Parents, Ignacije, And Vucica Golubic
Viktorija Golubic's parents, Ignacije and Vucica Golubic come from different nationalities.
Ignacije, the tennis player's dad, hails from Serbia, whereas her mother, Vucica, comes from Switzerland. Viktorija was born and raised in Switzerland and has represented the European nation on the international stage.
She even represented the country in the 2020 Olympics and won the silver medal. Previously, on her Instagram handle, Viktorija shared a few snaps with her mom, Vucica.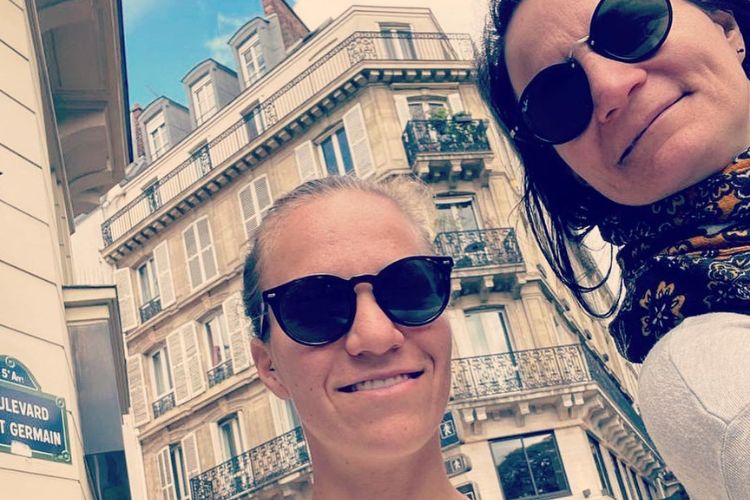 A photo dump shared by her on the last day of 2022 shows her with her mom, Vucica, a few photos of her whirlwind trips, and that with her boyfriend.
The only other time her mom appeared on her Instagram was last year when Viktorija qualified for Wimbledon. Vucica flashed a smile as Viktorija stood alongside her tennis coach Dominik Utzinger.