Kenny Smith, a former NBA player & now an esteemed basketball commentator, always had the back of his brother. His elder brother Vincent Smith remained a mentor throughout his illustrious career.
The two-time NBA champion Kenneth Smith had a successful career spanning from 1987 to 1997, having played for teams: Sacramento Kings, Houston Rockets, Orlando Magic & Denver Nuggets.
Nicknamed 'the Jet", Smith now works as a studio analyst for Turner Sports since 1998.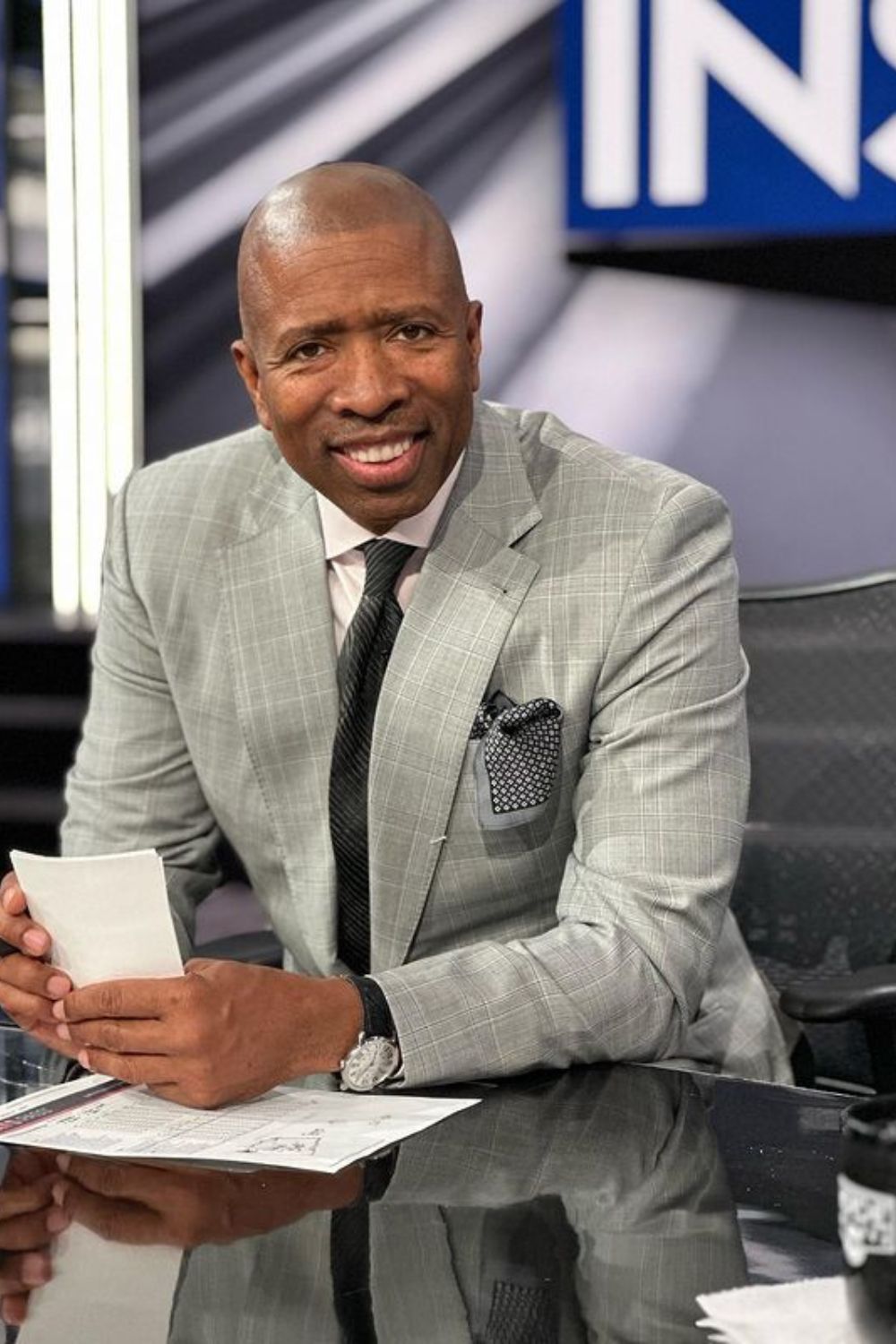 Before his NBA journey, Smith exhibited his skills at the college level while representing the North Carolina Tar Heels.
In 1987, he gained widespread recognition and received consensus first-team All-American honors in his senior year.
The Sacramento Kings selected him as the sixth overall pick in the first round of the 1987 NBA draft. He quickly became a standout player, earning a spot on the NBA All-Rookie First Team.
After retiring from professional basketball, Smith seamlessly transitioned into a successful career as a basketball commentator.
He joined the esteemed show Inside the NBA on TNT, which has received multiple Emmy Awards.
Kenny Smith Brother: Vincent Smith
Smith was born on March 8, 1965, to Annie Mae Smith (mother) and Kenny Smith Sr. (father).
Vincent Smith is his brother's name. Smith idolizes his brother Vincent who was also a basketball player. NBA would have drafted the talented Vincent if he hadn't hurt his knee as a Youngman.
With a wealth of experience in tutoring top high school, college, and professional players, Vincent has played a pivotal role in enhancing the skills of numerous athletes.
Under his guidance, notable players such as Kenny Smith, Kenny Anderson, Ronnie Artest, Abdul Fox, Taliek Brown, Lamar Odom, and the late Malik Sealy, among many others, have soared to new heights in their careers.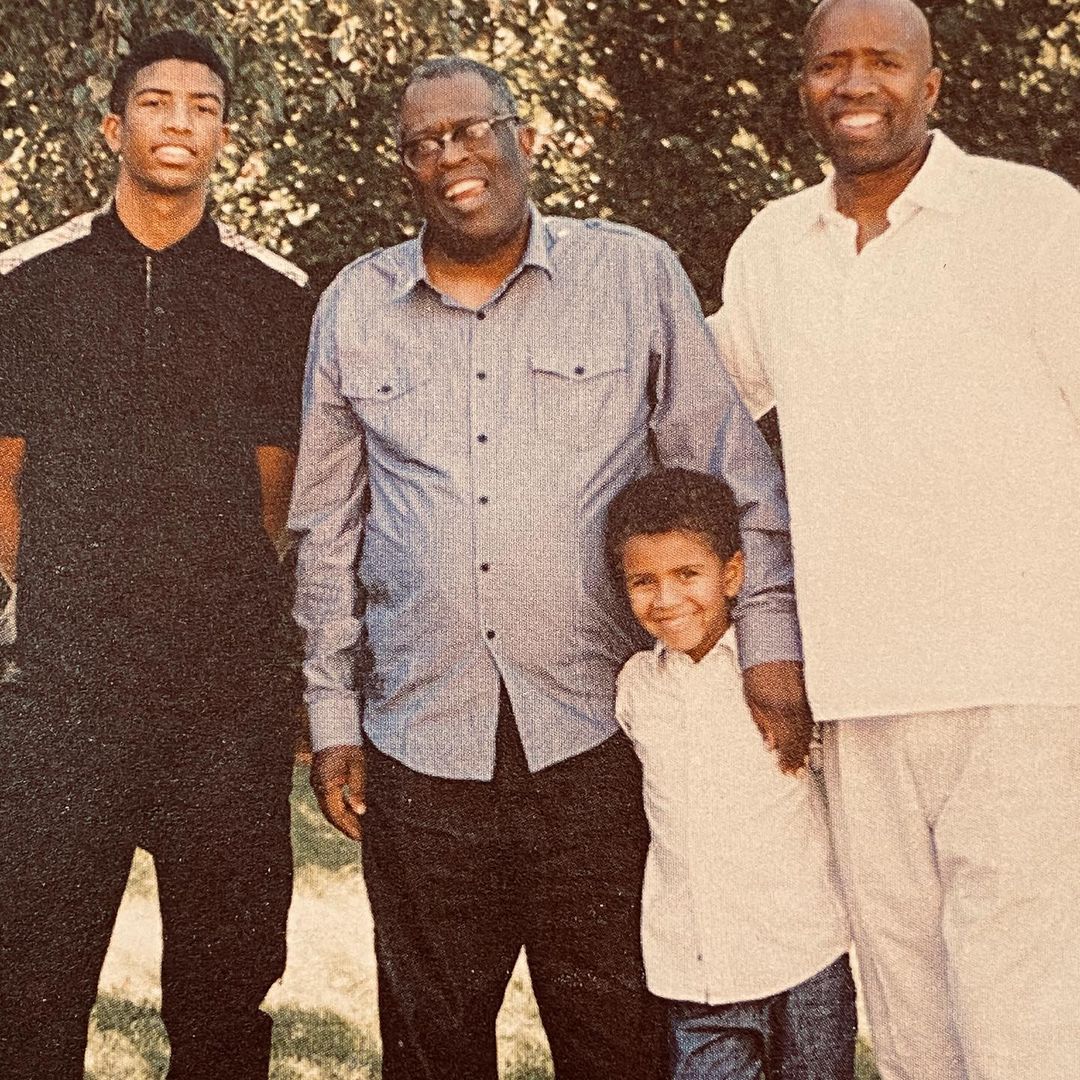 The impact of Coach Vincent's mentorship has been instrumental in their remarkable achievements.
No information regarding Vincent's age has been provided by any sources, except for his birthdate on March 19th. Hence, the age difference between the siblings remains unknown.
However, based on available internet information, it can be speculated that the age gap between the siblings could be approximately 5-10 years.
Family: Married Twice & Father Of Four
Kenny Smith's parents are Kenny Smith Sr and Annie Mae Smith. He has a brother, whom we have already discussed.
About his married life, Smith has been married twice in his life, both of which ended in divorce.
His first marriage was to Dawn Reavis, with whom he has two children: a son named K.J. and a daughter named Kayla. Unfortunately, their marriage came to an end through divorce.
In 2006, Kenny Smith married Gwendolyn Osborne, a former model, and Actress known for appearing on shows like "The Price is Right" and "Hollywood Squares."
They met when Osborne was a correspondent for "Inside the NBA." Following their engagement in 2006, they tied the knot in 2008.
Together, Kenny Smith and Gwendolyn Osborne have two children: a daughter named London and a son named Malloy. The couple has also made joint appearances on reality television shows like "Meet the Smiths" on TBS.