The newly appointed captain of Liverpool F.C., Virgil van Dijk, was born in Breda to his parents, Ron Van Dijk and Hellen Chin Fo Sieeuw.
He is the eldest sibling and has a younger brother and sister, who are two and ten years younger than him, respectively.
Growing up, he spent his childhood in Kesteren, a neighborhood situated in the Haagse Beemden district of Breda.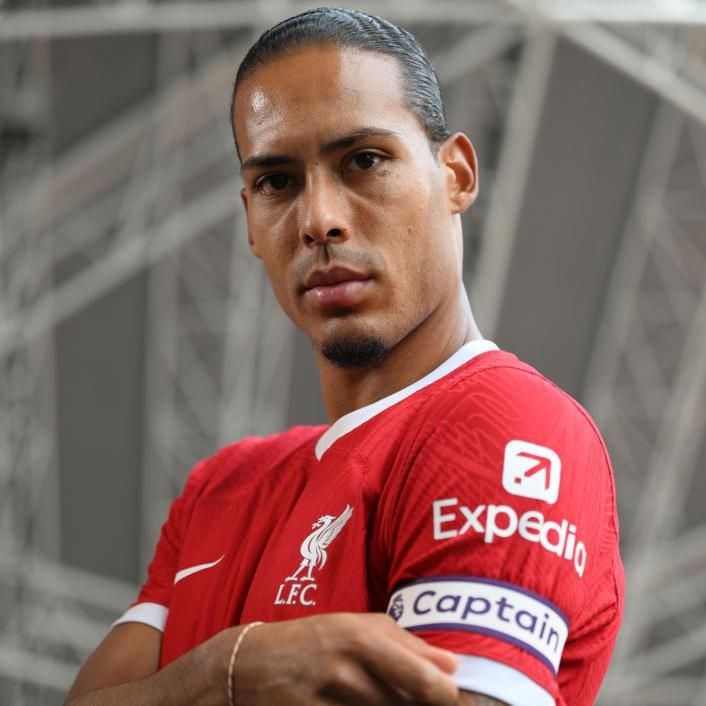 At the age of 11, Dijk's family faced a challenging time as his father decided to leave.
In the aftermath of this difficult situation, he briefly lived with his father before ultimately choosing to move back in with his mother.
Unfortunately, his relationship with his father deteriorated over time, leading to a complete break in contact.
Virgil van Dijk Parents: Meet Father Ron van Dijk & Mother Hellen Chin Fo Sieeuw
Virgil van Dijk was born in Breda to parents of diverse backgrounds.
His father, Ron Van Dijk, is Dutch, while his mother, Hellen Chin Fo Sieeuw, hails from Afro-Surinamese descent with Chinese ancestry.
This unique blend of cultures has played a significant role in shaping Virgil's identity and has undoubtedly influenced his life and career journey as a remarkable soccer player.
Through his success and achievements, Virgil van Dijk continues to be an inspiration to many, transcending borders and cultures with his extraordinary talent and unyielding spirit on the football pitch.
Ancestry, Relationship & Enstranged Father-Son Relationship
Virgil van Dijk, the renowned soccer player, is widely known for using only his first name on his kit.
Behind this decision lies a family feud with his father, who abandoned the family during Virgil's childhood.
According to his uncle Steven, this estrangement has led to Virgil's choice to distance himself from his father's surname.
When asked about the matter, Virgil has maintained a private stance, stating that the details of the family issue are personal and not meant for public discussion.
He has made it clear that his father is no longer a part of his life and has asserted his right to keep this aspect of his personal life private.
In his personal life, Virgil met his wife, Rike Nooitgedagt, at the age of 20, and the couple has been happily married since the summer of 2017.
They welcomed their first child in 2014 and are now proud parents of four children.
Beyond his Dutch and Afro-Surinamese heritage, Virgil also has Chinese ancestry through his mother, Hellen Chin Fo Sieeuw.
Hellen, of part-Chinese descent, traces her lineage to her maternal great-grandfather, Chin Fo Sieeuw, who migrated from Guangdong to Suriname around 1920, giving the family its distinctive Chinese surname, 'Chin Fo Sieeuw.'