Walter Davis Obituary: The basketball legend Walter Davis is survived by his wife, children, other family members, and loved ones.
According to the University of North Carolina, he passed away on Thursday, November 2, 2023.
Walter Davis, often referred to as "Greyhound," was a former professional basketball player in the National Basketball Association (NBA). He was born on September 9, 1954, in Pineville, North Carolina, USA.
Davis had a successful career as a shooting guard/small forward, primarily known for his time with the Phoenix Suns.
Furthermore, he played for several NBA teams, including the Denver Nuggets, Portland Trail Blazers, and Dallas Mavericks.
Over his career, the North Carolina-born player averaged 18.9 points, 3.8 assists and 3.0 rebounds per game.
Moreover, he was named to the NBA All-Star six times, and his no 6. jersey was retired by the Suns in 1994.
Walter Davis Obituary And Death Cause
Walter Davis made a name for himself as a standout collegiate athlete while representing the University of North Carolina.
North Carolina issued an announcement regarding Davis's passing on Thursday.
The university's statement revealed that he passed away on Thursday morning due to natural causes while he was with family in Charlotte, North Carolina.
During the 1970s, Davis was a prominent figure on the Tar Heels' basketball team.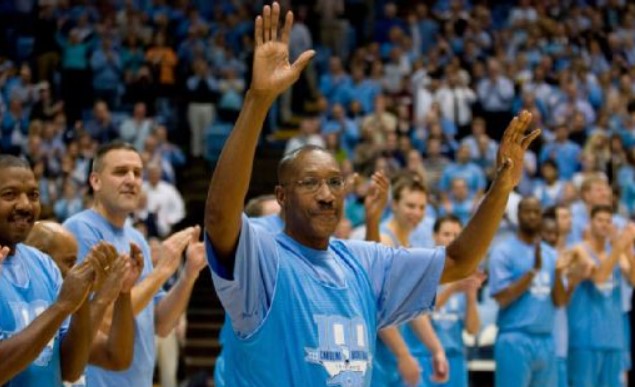 Under the guidance of the renowned head coach, Dean Smith, he amassed an impressive record, scoring 1,863 points, 670 rebounds, and 409 assists.
He is a member of the North Carolina Sports Hall of Fame. Davis won an ACC tournament title and competed in the 1977 NCAA championship game.
Furthermore, he maintained a strong connection to UNC, as his nephew, Hubert Davis, presently serves as the head coach of the men's basketball team.
Renowned for his exceptional shooting skills, he earned All-ACC honors on two occasions in 1976 and 1977.
Moreover, in 1976, Davis was a crucial member of the U.S. men's basketball squad that secured a gold medal at the Montreal Olympics.
Sports World Reacts To The Loss Of Legend
The second overall pick of the 1978 NBA Draft, Phil Ford, shared that he and Davis had been best friends for nearly 50 years since they first met.
Ford stated, "He was the best man at my wedding, and I was the best man at his."
He expressed their deep bond, saying, "He loved me and I loved him. "He was a great, great, great guy that happened to be a great basketball player."
Furthermore, Phoenix Suns wrote,
"We are heartbroken by the passing of Suns legend Walter Davis, the franchise's all-time leading scorer and a member of our Ring of Honor."
Michael Jordan, who achieved stardom in North Carolina following Davis, has often spoken of Davis as one of his childhood heroes.