Phillies left fielder Weston Wilson homered in his first major league plate appearance where his family, including parents Billy and Jodie, sister Rachel Grace, brother Spencer, and wife, were part of a cheering section.
When Wilson hit his first home run, his father's tears could be seen streaming down his face in the grandstand.
The family of Weston Wilson has always been by his side, cheering and motivating him on and off the field.
Weston Graham Wilson is an American professional baseball player who is an infielder for the Philadelphia Phillies of MLB.
Wilson attended Wesleyan Christian Academy in his hometown and later joined Clemson University. There he played college baseball for the Clemson Tigers.
Moreover, Wilson made it into the 2016 MLB draft with the Milwaukee Brewers and played in minor leagues since then.
However, he got selected in the major leagues only on August 6, 2023, making the 40-man roster. His MLB debut came on August 9.
Weston Wilson Parents
The Philadelphia Phillies' star, Weston Wilson, was raised in a family of five, including two other siblings.
Born in High Point, North Carolina, to parents Billy Wilson and Jodie Wilson, the baseball player grew up with the love and support of his parents.
Like his son, the father of Weston, Billy is also a Wesleyan Academy graduate, where he played college soccer, basketball, and baseball.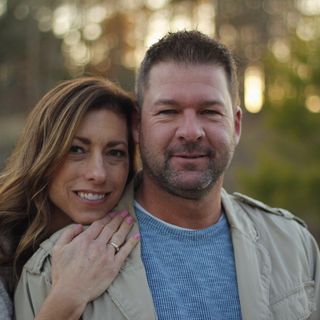 The Wilson family is a long-time sports enthusiast including basketball and baseball. Billy, along with his wife Jodie, never misses to attend any major game that his son plays.
Recently, the Wilson couple was seen in joyful tears after their son Weston made his MLB debut on August 9, playing 706 games in the minor.
Despite being noticed in some of Wilson's games, the parents maintain a low-key personal life. His mother, Jodie is active on Instagram, however, has kept her handle private.
Weston Wilson Siblings
The MLB player has two siblings: a brother and a sister. The love for sports runs in the family, as all three Wilson children are sports fans.
The youngest sister of the baseball player, Rachel Grace Wilson, is a model and social media personality. Rachel calls herself a fashion and lifestyle influencer.
Wilson's sister has a large number of followers on her TikTok and Instagram handles. She is also active on Twitter.
Rachel frequently posts glamorous pictures on her Instagram, including makeup tutorials, food vlogs, and lifestyles.
Moreover, the social media influencer also has a YouTube channel where she provides her followers with makeup routines and day-to-day life updates.
Apart from her modeling career, Rachel attended Wesleyan Christian Academy, where she played volleyball as an outside hitter.
More On His Brother
The brother of Weston, Spencer Wilson, calls himself Daniel Wilson on his social media accounts.
Spencer is Bishop McGuinness High School alumni, where he was a freshman guard in the basketball team during 2015-16.
Brother Wilson came into highlight when the ESPN E:60 segment featured his story called 'Dedication Game' in December 2014.
There, he dedicated a January 2014 basketball game to a friend named Josh Rominger, who passed away from cancer. Spencer had made a 50-foot shot at the final buzzer to give his team a two-point victory.
Currently, Spencer lives with his lovely wife Elizabeth Wilson. The couple tied the knot in January 2020 and later welcomed an adorable child, Levi Warrior Wilson.
Daniel and his wife often share traveling vlogs on their Instagram. Moreover, Weston's brother is a gym freak who loves to post his workout stuff on Instagram.