Former American professional golfer Brandel Chamblee, who earns a huge salary, has an estimated net worth of $15 million.
Popular for his witty remarks and thought-provoking commentaries, Brandel is one of the highest-paid broadcasters in the United States.
As per the New York Post's report, the man of all season, Chamblee, makes around $1 million yearly as a commentator for the Golf Channel.
He has been happily married to his wife, Bailey Mosier, since December 2016. The couple leads a lavish lifestyle, relishing in the luxuries they've achieved through their thriving professional paths.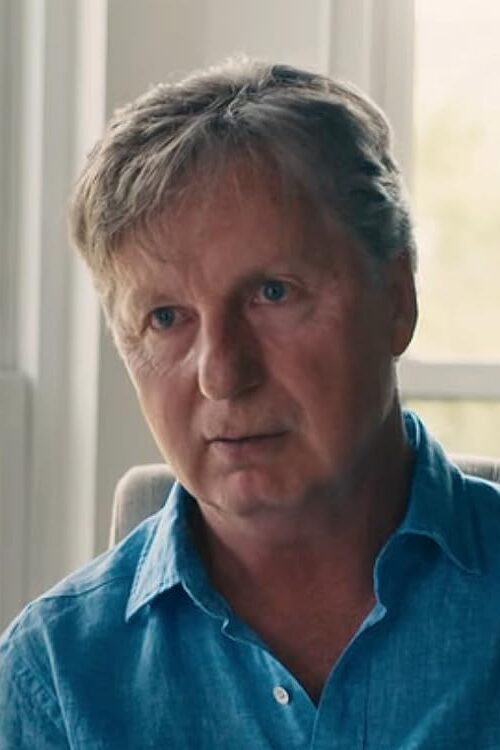 Brandel Chamblee was born in St. Louis, Missouri, and began playing golf as a school kid. He later attended the University of Texas, where he was a first-team All-American in his junior year.
Aside from leading his team to five college tournament wins, Chamblee earned the second-team All-American twice during college. He eventually turned professional at 23 years old.
Starting from 1985, Brandel competed in many golf tours, but he had only one PGA Tour victory throughout his career. He is the winner of the Greater Vancouver Open in 1998.
Furthermore, Brandon began his media career after he lost his PGA Tour card in 2003. Although Chamblee returned to the professional arena fifteen years later in 2018, he left playing the game soon afterwards.
Brandel Chamblee's Salary And Net Worth
Brandel Chamblee earned a massive sum through his professional golf and media careers.
Equally successful in both fields, Chamblee's net worth has currently reached up to $15 million.
In the same way, his profession as a writer also helps him earn some extra dollars for his wealth.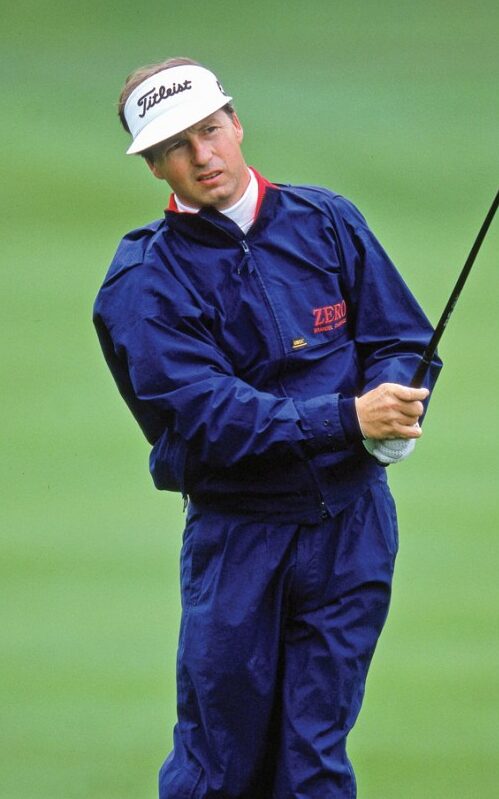 According to the New York Post, Brandel earns a salary of $1 million as a commentator on the Golf Channel.
Although he started as a pro golfer, he made only about $3.5 million throughout his playing career. So, his primary source of earnings is his media career, which he started almost two decades ago.
Brandel Chamblee Owns Lavish House In Arizona
The sports commentator lives a luxurious life in Arizona, Scottdale, with his wife, Bailey.
The couple spent $575,000 for the roughly 1,800-square-foot suburban property at the height of the COVID-19 pandemic in June 2020.
The luxurious mansion, built in 1999, features an open living/dining area, a chef's kitchen, four master bedrooms with a walk-in closet, two bathrooms, a garage, and a backyard.
Previously, Chamblee lived in Orlando, Florida, for almost a decade. Back in 2011, he purchased a modest 1,890-square-foot villa for $100,000.
Later, he sold the property earning $450,000, and bought his Arizona house the same year.
Brandel Chamblee's Wife: Bailey Mosier
Brandel Chamblee's wife, Bailey Mosier, is a co-host for Golf Channel's Morning Drive, a daily news and lifestyle show.
Previously, she was a reporter for the same program. In addition, she also does on-site reporting at golf tournaments.
Born on July 5, 1986, in Las Vegas, Nevada, Mosier is 25 years younger than Brandel.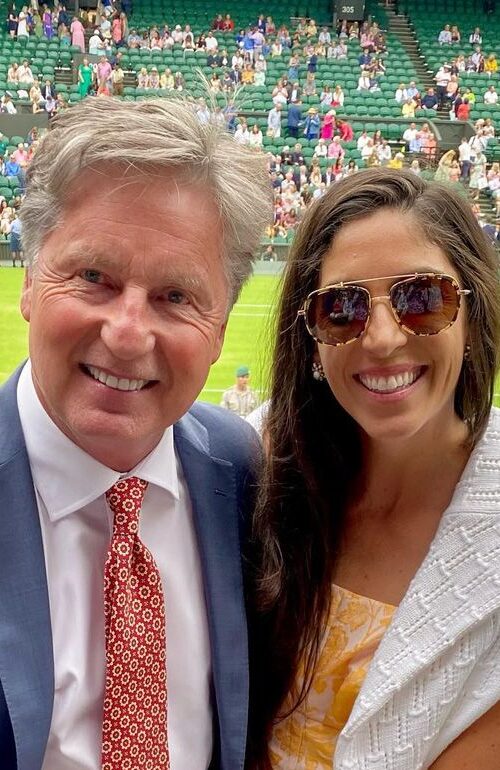 She obtained her undergraduate degree from Old Dominion University in Norfolk, Virginia. Later, she did her Master's in Journalism at Arizona State University.
Mosier joined the Golf Channel as an associate editor for its website in 2011. Brandel Chamblee, who was already a popular figure, was working as the lead studio analyst there, and they two started seeing each other then.
However, they had already met once in 2010, during the West Management Phoenix Open, where Bailey was a program co-host.
After dating for years, the pair eventually married at the Arizona Country Club in Phoenix on December 30, 2016.
Before Bailey, Chamblee was married to his first wife, Karen, for many years. The couple together had four kids-three sons and a daughter. Unfortunately, his son, Braeden, died as an infant.
They have set up a memorial playground for their late son at the Phoenix Children's Hospital in Arizona.