Brooke Wyckoff Salary: Florida State coach Brooke Wyckoff is said to have a net worth of around $5 million, with her base salary at Florida State University being $189,999 as of 2023.
She has been with Florida State University since 2011, currently working as Head Coach for Florida State women's basketball.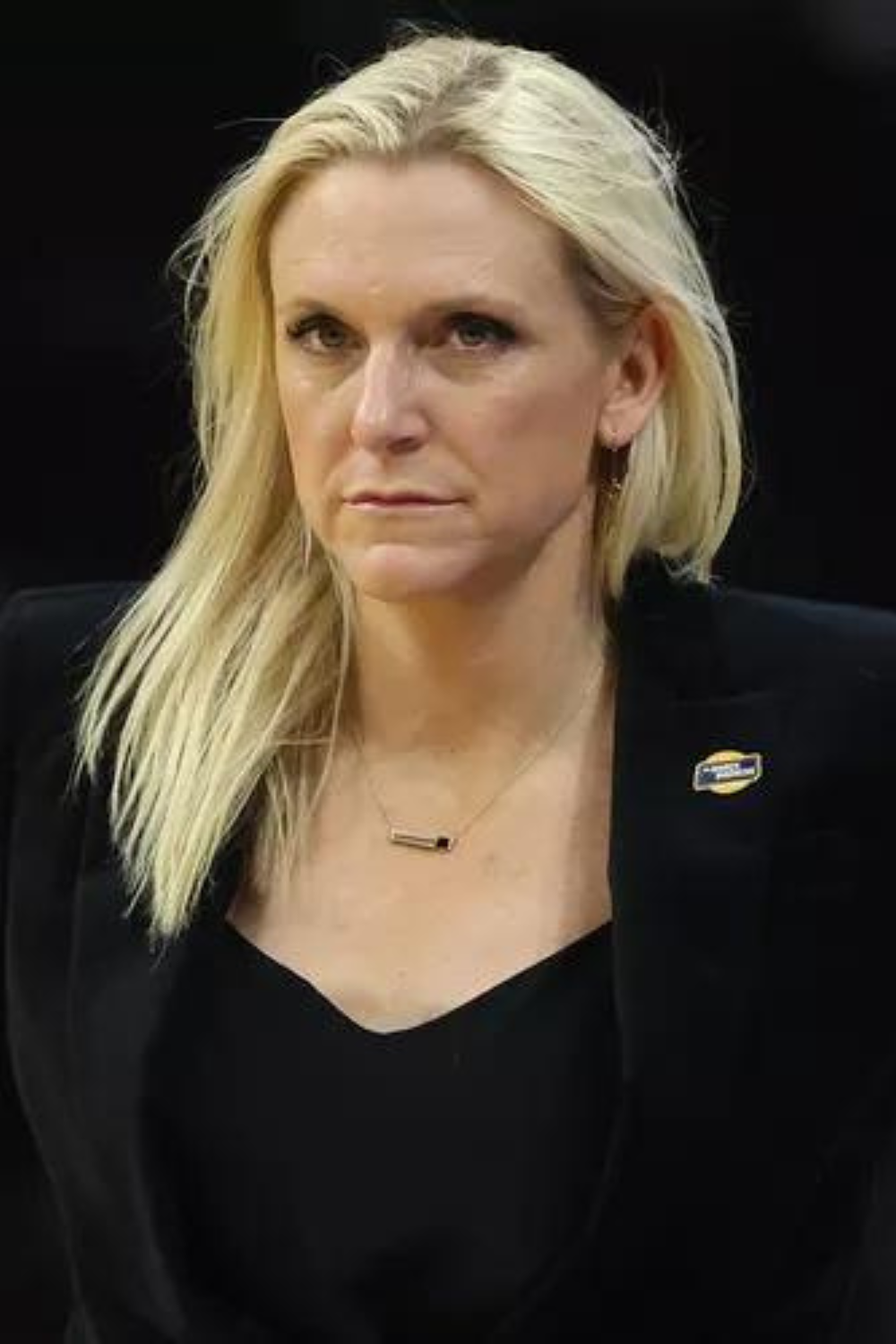 Brooke Wyckoff, born on March 30, 1980, in Lake Forest, Illinois, is a prominent figure in women's basketball. Before her coaching career, Wyckoff played as a forward at Florida State.
From 2001 to 2009, Wyckoff played as a forward for the Orlando Miracle, Connecticut Sun, and Chicago Sky. Notably, her clutch three-pointer in the 2005 WNBA Finals remains a memorable highlight.
Later, after retiring due to an ACL injury in 2009, Wyckoff transitioned into coaching. Since June 2011, she has been an integral part of the Florida State women's basketball staff, working in various coaching roles.
Besides that, Wyckoff's contributions extend globally. She earned a silver medal at the 1999 World University Games and a gold medal at the 2000 Jones Cup.
As head coach since 2022, Wyckoff led the Florida State Seminoles to notable achievements, including an NCAA first-round appearance in 2020-21.
Brooke sure has made a lasting impact on women's basketball at Florida State University, from WNBA standout to respected coach.
What Is Brooke Wyckoff Salary?
Coach Net Worth And Income
There are no exact reports on her net worth; however, according to sources, Wyckoff is estimated to have a net worth of $ 5 million.
Most of her earnings are from her successful career as a basketball player and her coaching career at Florida State University.
Her current source of income is from coaching women's basketball at Florida State.
According to the reports, Brooke Wyckoff earns a base salary of $189,999 at Florida State.
Personal Life & Family
Brooke Wyckoff is married to her husband, Jose Ramon Esmoris. They initially planned to marry in 2020, but her fiancee was stuck in Spain during COVID.
Nevertheless, after years of waiting, the couple got married in the August of the year 2022.
Wyckoff also has a daughter named Avery, who is ten years old as of 2023. She has a beautiful relationship with her child and is often seen sharing adorable moments on her social media.
In addition, Brooke is also a founder of Moms in Coaching, a group of mothers who coach basketball that meets every year at the NCAA Women's Final Four.
The mission of the group is to be examples to players and younger coaches that you can do both. "You can be a great Mom and a great coach. You can do both," says Brooke.
Updates on Brooke Wyckoff's Health: Breast Cancer
Recently, the Florida State women's basketball coach, Brooke Wyckoff, had surgery to remove a breast cancer mass.
The Florida State made the statement announcing that the medical team is optimistic about her full recovery.
Despite facing challenges, including Wyckoff's absence due to breast cancer surgery, Florida State women's basketball delivered a thrilling 92-91 victory against 11th-ranked Tennessee.
Wyckoff commented, "I'm so proud of how we battled," "When things got tough, we hung in there, and we came up with a win. I'm really happy with our performance tonight."