Jay Norvell net worth is estimated to be in the range of $1 million to $5 million. The coach saw an increase in his financial income after signing a fresh contract with his new team in 2022.
Colorado State saw the opportunity and grabbed it by appointing Jay Norvell as their 24th head coach.
The Rams have provided Norvell with a very satisfactory contract, a 5-year deal. The deal is very intricate, with provisions of various bonuses.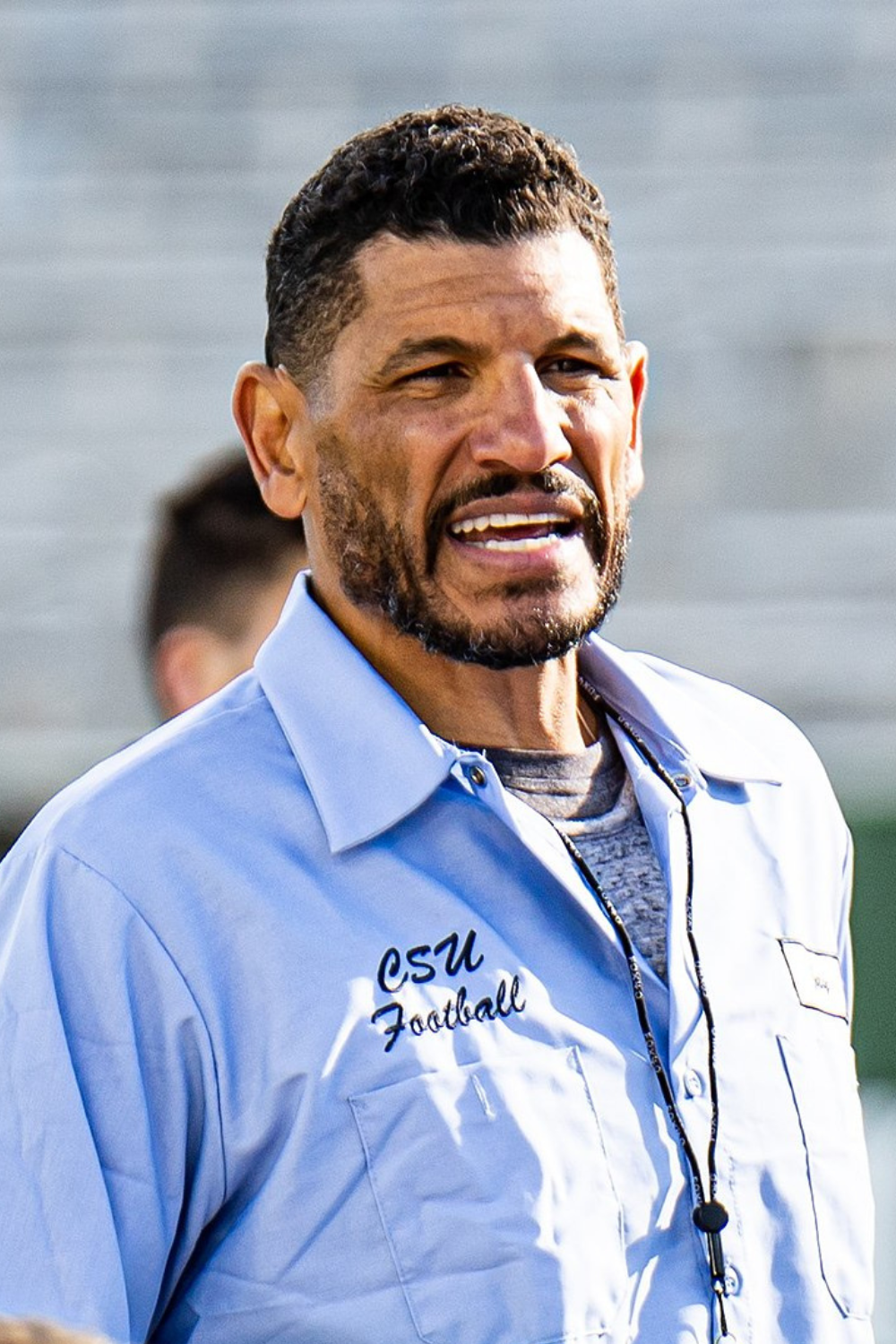 Merritt James Norvell III, aka Jay Norvell, is a 60-year-old former football player who is currently a coach at Colorado State University.
Jay initially played college football at the University of Iowa for 3 years. Then he went to play in the NFL; however, his NFL dream lasted only for a season with the Chicago Bearers.
Nonetheless, Jay has a significant reputation in the field of coaching, initially working as an assistant coach. He served this role in various universities, including his alma mater and other universities like Wisconsin and Northern Iowa.
He also served as an assistant coach in the NFL. There, he worked with teams like the Indianapolis Colts and Oakland Raiders for a span of 4 years.
Moreover, Norvell also worked as an offensive coordinator before finally landing his first job as a head coach. He served as the head coach of the University of Nevada, Reno for 4 years.
Currently, Jay is the head coach of the Colorado State Rams football team on a 5-year deal starting in 2022. The Rams expect many historic feats from Norvell.
Jay Norvell Net Worth: More On His Salary And Contract
Jay Norvell has seen a significant rise in his salary after joining the Colorado State Rams. However, we cannot pinpoint his exact net worth.
Nonetheless, upon some brief calculations, we presume his net worth to be somewhere around $1 million to $5 million dollars.
Salary And Earnings
Previously with the Nevada, he had a base salary of $625,000. Now, Norvell's base salary starts at 1.6 million and increases by 100,000 on a yearly basis, reaching 2 million by 2026. Furthermore, he has a 3 million dollar pool for his assistant coaches.
Jay Norvell, under this contract, is one of the highest-paid coaches in the Mountain West Division. This five-year deal started on Dec. 6, 2021, and it will run through Dec. 31, 2026.
More Details On Norvell's Contract
In regards to other contractual details, he also has an inclusion of a buy-out clause. If CSU sacks Norvell without any valid reason, then the Rams will owe him $3 million in 2023, $2.5 in 2024, $1.5 million in 2025, and the remainder of his base pay in 2026.
Likewise, if Norvell leaves CSU, he would owe the team $3 million in 2023, $2 million in 2024, $1 million in 2025, and nothing in 2026.
In addition to that, Norvell's contract also has provisions for various forms of bonuses as follows:
$25,000 For:
Winning Four Conference Games
Winning Five Conference Games
$50,000 For:
Winning Six Conference Games
Seventh Overall Win In A Season
Eighth Overall Win In A Season
Ninth Overall Win In A Season
Winning 10 Or More Games In A Season
Qualification In The Conference Championship Game
Winning The Conference Championship Game
Frequently Asked Questions:
What is Jay Norvell Net Worth?
Jay Norvell Net Worth is estimated to be about $1- $5 million in 2023.