Jaxson Dart's parents, Brandon and Kara Dart do not have a significant age gap. The couple share four kids, with their oldest son already a star name in collegiate football.
A former footballer, Brandon never pushed his son towards football. In an interview, Brandon described his son as super emotional, and it's probably something he might've picked up from his dad.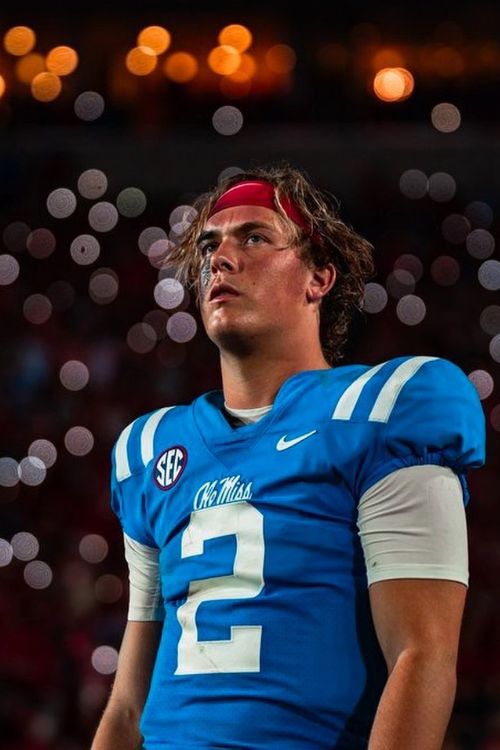 Utah natives Brandon and Kara are seen attending Ole Miss games and supported their son's decision when he left USC in 2022.
Dart was named SEC Co-offensive Player of the Week after an outstanding game against the LSU Tigers. He led the side to a 55-49 win, followed by a win against Arkansas.
Despite suffering an injury against Arkansas, Ole Miss coach Lane Kiffin delivered positive news that Jaxson will be fit against Auburn.
Jaxson Dart Parents, Brandon, And Kara Dart
Jaxson Dart's parents, Brandon and Kara Dart, have always been vocal when it comes to supporting their son. His father, Brandon, previously played for the University of Utah.
But more than football, fishing was the topic that connected the father-son duo the most. In an interview, Brandon said Jaxson's love for fishing began when he was three.
Brandon had always been an avid hunter, and so have the rest of the Dart family. Jaxson's obsession with fishing further increased when his grandparents gifted him his first fly set.
It was during one of their fishing outings Jaxson received his first scholarship offer before his recruiting blew up. Jaxson, with his father, Brandon, and his father's friends, was at Fish Lake when BYU came with a scholarship offer.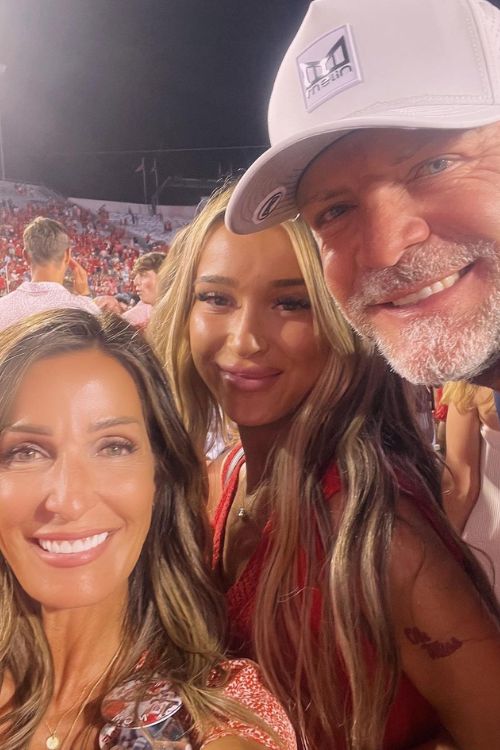 After that offer from BYU, Jaxson received a slew of scholarship offers. Dart ultimately chose USC, and even though things didn't go as planned, the quarterback enjoyed his time in California.
On X (formerly Twitter), Brandon is seen posting photos and videos of his son. Earlier this year, after there were rumblings of whether Jaxson would be the starting quarterback of the Rebels in 2023, Brandon fired back at the doubters.
Brandon shared a couple of photos of him and Jaxson posing with a dead cougar and wrote, "Some People Talk SH!T during the off-season, and others just handle their business!"
Last year, Jaxson's mom, Kara Dart, had a word with Lane Kiffin after the Alabama game. Kiffin said he apologized to Kara as she believed Jaxson received unfair treatment from the officials.
Kara and Brandon have three more kids, their second son being Diesel. The three siblings proudly posed together when their brother won the Gatorade Football Player of the Year.
Jaxson Dart Girlfriend, Lola Sexton
Jaxson Dart is currently dating Lola Sexton, his high school sweetheart. The quarterback confirmed his romance with Lola in 2020 as they went prom together.
Since then, the couple has shared a few romantic posts. Last year, Jaxson returned to Corner Canyon High School to celebrate Lola's graduation.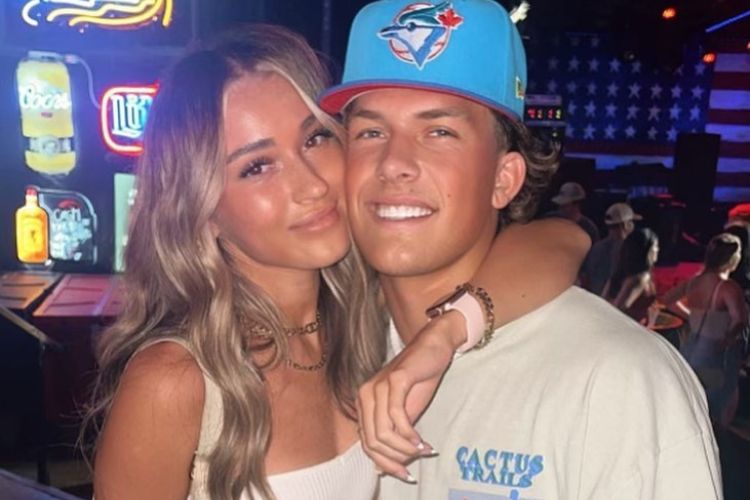 A Utah native, Lola, at a young age, has figured out the field she wants to pursue. Lola is a hairstylist and extension specialist at Intertwined Hair Salon in Draper, UT.
On her second Instagram handle, Lola has shared some of her work. Lola has been seen attending a few of Brandon's games with her family.
Last week, Lola shared an appreciation post for her boyfriend after he led his team to a vital victory against UCLA. Lola captioned the post, "This weekend on repeat!!! So proud of my J! Onto the next!"