The American former professional baseball player, Gabe Kapler is a proud father of two kids; Chase Ty Kapler and Dane Rio Kapler, who are both grown-ups now.
Chase and his younger brother Dane enjoy all of their parent's support and encouragement despite coming from a separated family.
Like his father, Dane has pursued his career in sports while the elder child Chase is a software engineer.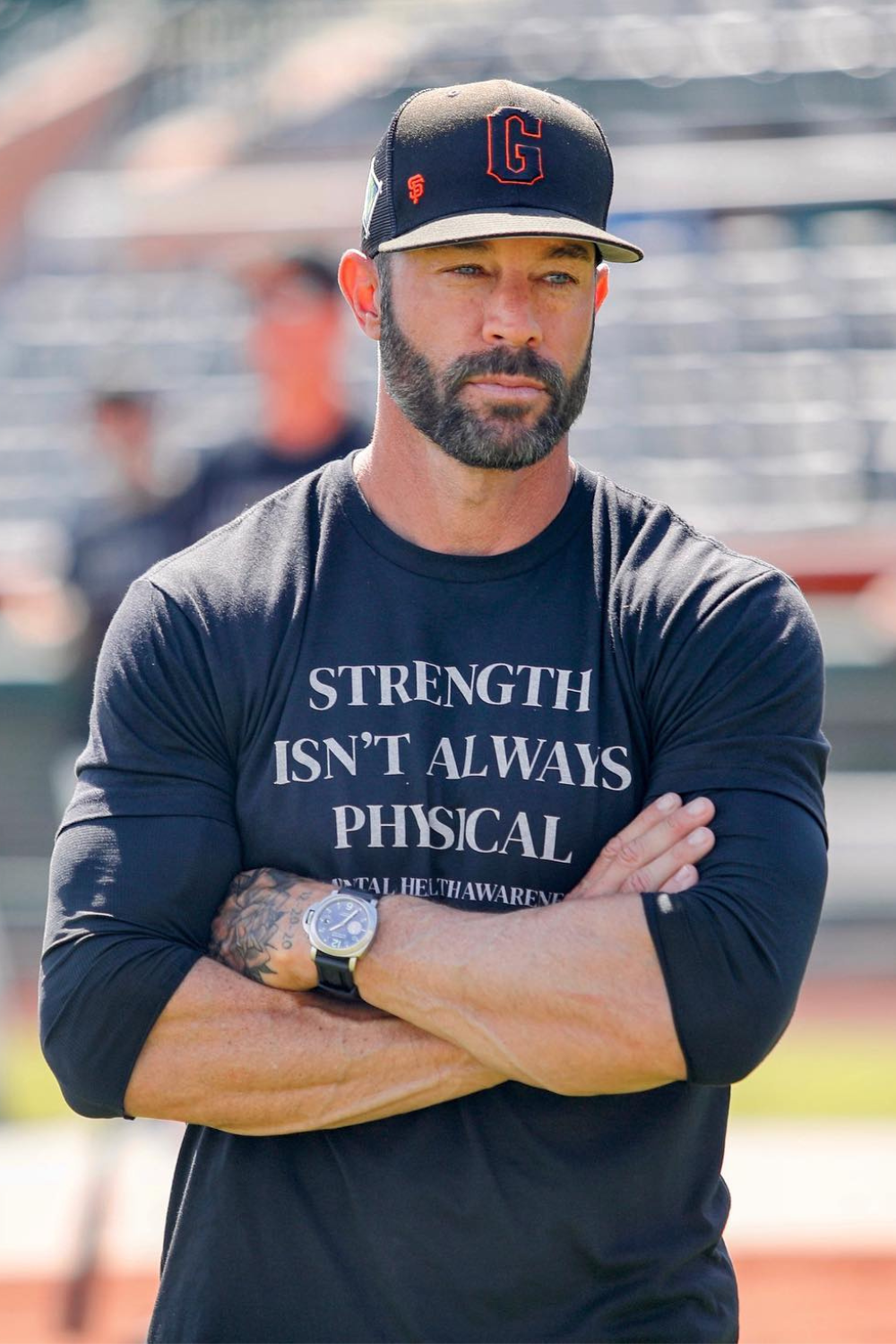 Gabriel Stefan Kapler is the former manager of the San Francisco Giants and Philadelphia Phillies of the MLB.
The Detroit Tigers selected Kapler in the 57th round of the 1995 MLB Draft.
He also made it into the Minor League Player of the Year in 1998 by major magazines after being an All-Star in the minor leagues in 1996, 1997, and 1998.
Gabe played in MLB, representing the Tigers, Texas Rangers, Colorado Rockies, Boston Red Sox, Milwaukee Brewers, and Tampa Bay Rays.
However, after ending his career as a player, Kapler coached the Israeli baseball team in the 2013 World Baseball Classic.
Moreover, he worked as the Dodgers' Director of Player Development from 2014 to 2017.
Additionally, the former player won the 2021 National League Manager of the Year in 2021.
Gabe Kapler Kids: Chase & Dane
Gabe Kapler has two kids with his ex-wife Lisa. The elder one is Chase Ty Kapler (born on October 8, 1999) while the younger kid is Dane Rio Kapler (born on November 3, 2001).
Chase Kapler Is A Software Engineer
Chase was born in the same year that his father was traded by the Tigers and hit his first home run.
The former player will always cherish that year. He watched his father play for various teams as a child.
Well, it shouldn't be shocking that Kapler's child has participated in sports and previously played football at Malibu High School.
However, Chase decided to pursue a career away from the sporting world in the long run.
He is now a software engineer at Coco Robotics in Santa Monica.
Previously the UCLA graduate was a software engineering intern at Lyft.
Dane Rio Is A Superstar In Making
The youngest child of Gabe and Lisa, Dane Rio, Dane Rio traveled extensively during his formative years with his brother Chase.
The celebrity kid seems to be a young man making a name for himself in sports.
Dane is eager to make his mark even if he is only known to the world as Gabe Kapler's child.
Unlike his father, who has a fondness for baseball, Kapler has always been a lifelong fan and participant in football.
He went to Ventura High and played for the Ventura Cougars his entire high school career as a linebacker and running back.
Additionally, Dane attended The University of British Columbia after getting his diploma and plays running back for the school's team.
But aside from sports, Dane is also pursuing a degree in forestry at the university.
Other than that, the youngest Kapler enjoys being outside and partaking in pleasurable activities, as is evident from his Instagram.
He has also uploaded numerous pictures of himself hiking with friends in various locales on his social media profiles.