Greg and Michelle Brink are the parents of Cameron Brink, a basketball player representing the Stanford Cardinal in the Pac-12 Conference.
The couple met while playing basketball at Virginia Tech in Blacksburg, Virginia, in 1985 and eventually got married in 1996 after being together for a decade.
Despite being born into a basketball-loving family, Cameron initially showed little interest in pursuing sports.
However, she eventually chose baseball and attended Mountainside High School and Southridge High School in Beaverton, Oregon, where she excelled academically and was ranked as the third-best player in her class by ESPN.
Cameron has represented the United States in youth international competitions and won gold medals at the 2019 FIBA Under-19 World Cup and the 2018 FIBA Under-17 World Cup.
She made her college debut for Stanford in 2020 and impressed everyone with her skills, earning a place on the all-tournament team as Stanford secured the Pac-12 Tournament title.
Who Are Greg And Michelle Brink? Cameron Brink Parents
Cameron Brink was born in Princeton on December 31, 2001, to her parents, Greg and Michelle Brink.
Both her parents, Greg and Michelle, played college basketball during their university years. It was at Virginia Tech where Greg and Michelle first met in 1985.
During her time at college, Michelle was a talented basketball player and played for Virginia Tech. Her achievements on the basketball court are remarkable.
She was a member of the Virginia Tech 1,000-point club, having concluded her career with 1,068 points.
Michelle's skill and talent on the court were recognized when she was named an All-Metro Conference Second Team selection in 1988.
Greg and Michelle eventually fell in love as they were in the same college and were both basketball lovers. over time, their connection deepened, and after dating for a decade, they got married in 1996.
Recently celebrating their wedding anniversary, Michelle posted a picture on their with the caption, " We met 37 years ago and have been married for 26 years. So glad he agreed to be more than just my "buddy."
Today, both of Cameron's parents work for Nike. Michelle is a footwear merchandiser at the global sportswear brand, while Greg is a retired Vice President of Supply Chain.
Greg's region of work included the Asia Pacific and Latin American countries. After completing his Master's degree in Business Administration at Virginia Tech, Greg joined Nike with his wife Michelle in 2007.
He served as the CEO of Nike North America for three years until 2010.
Cameron Brink Has An Older Brother
Cameron Brink, a talented basketball player, has an older brother named Cy, who was born on July 28, 1999.
Cy attended the prestigious International School of Amsterdam to pursue his education.
Despite being born into a family with a deep-rooted basketball legacy, Cy prefers to keep his life private and does not engage in social media.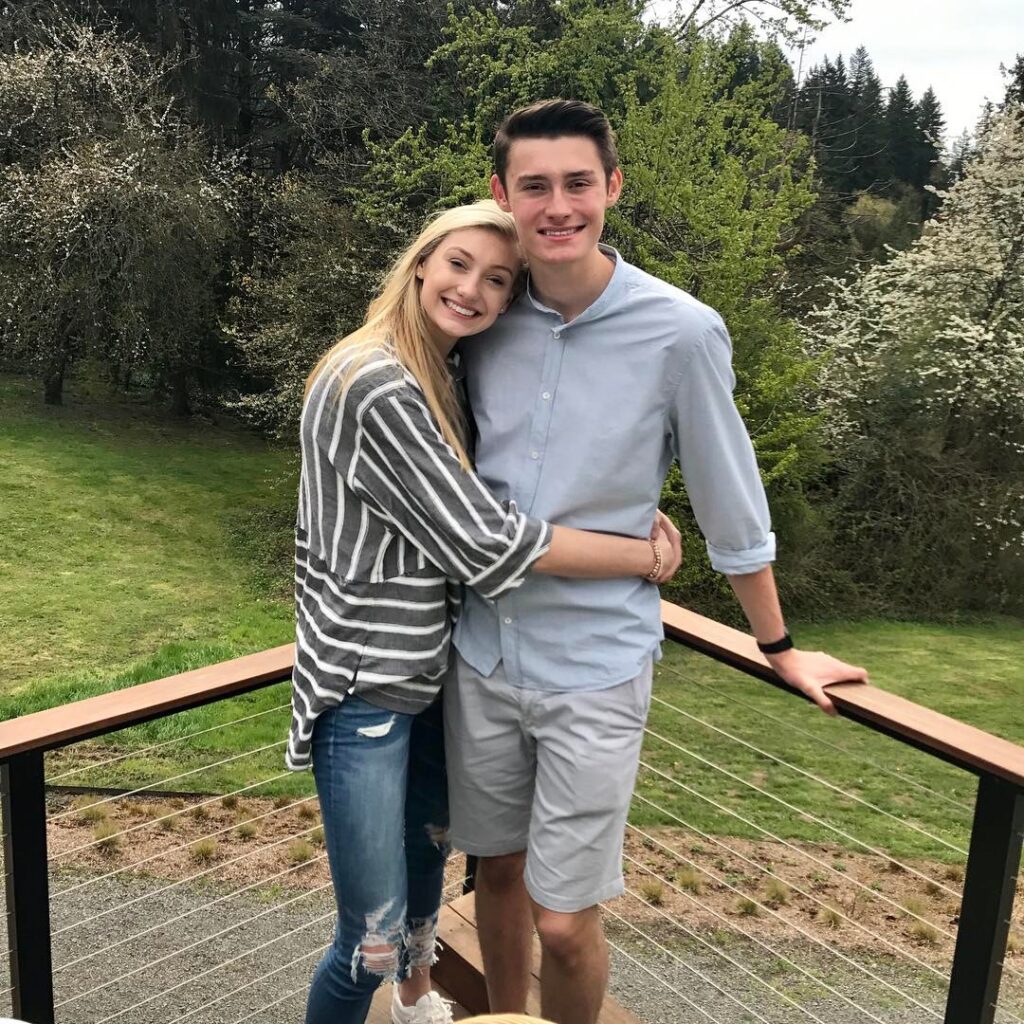 It remains uncertain whether he has followed the family tradition of playing basketball or has chosen a different path.
Nevertheless, Cy actively supports his younger sister, attending her games and spending quality time with the family.