David Bakhtiari credits his parents, Karl and Debbie Bakhtiari, for his success and achievements in the sports world.
In interviews, he consistently thanks his parents for their hard work, emphasizing their vital role in his success.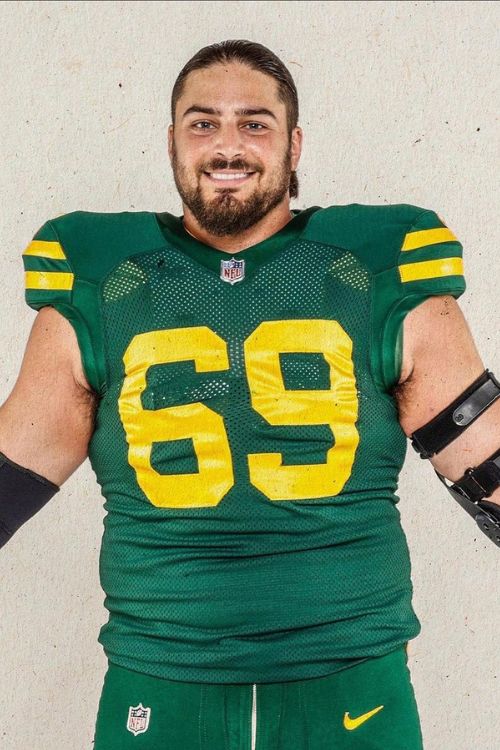 David Bakhtiari is an American football player, popular as one of the best offensive tackles in the National Football League (NFL).
He started his journey playing college football at the University of Colorado, where he was an All-Pac-12 selection.
During the 2013 NFL Draft, David was selected by the Green Bay Packers in the fourth round with the 109th overall pick.
Throughout his NFL career, Bakhtiari earned multiple Pro Bowl selections and All-Pro honours, showcasing his exceptional pass-blocking and run-blocking skills as an offensive line.
Injuries have been a part of Bakhtiari's career, including a significant ACL injury that sidelined him for a portion of the 2020 season.
Despite setbacks, he remains a cornerstone of the Green Bay Packers offensive line and one of the most respected players in the league at his position.
David Bakhtiari Parents
David Bakhtiari was born on September 30, 1991, to Karl Bakhtiari and Debbie Baktiari. Raised in San Mateo, California, his loving family laid the foundation for his path to success.
Their story is not just about a family but a demonstration of the values of dedication, perseverance, and achievement.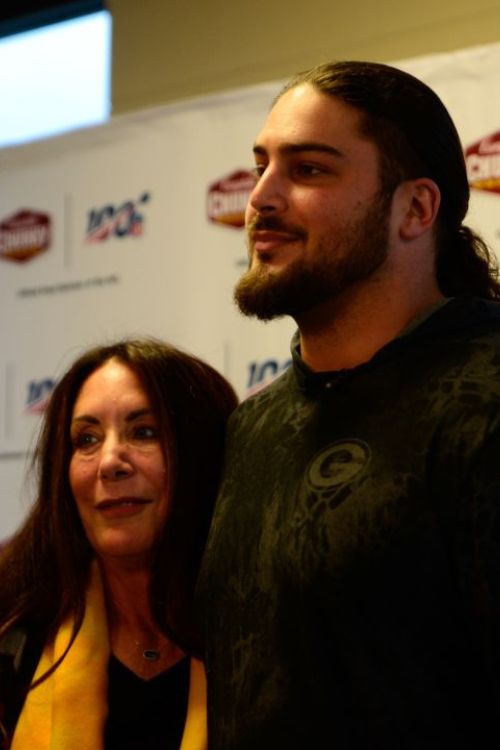 For nearly three decades, Karl and Debbie have nurtured a family of four exceptionally talented children, each excelling in their chosen professional paths.
Their commitment to raising their children to become the best versions of themselves shines through in their remarkable accomplishments.
His Father: Karl Bakhtiari
David's father, Karl Bakhtiari, of Iranian and Icelandic heritage, is a prominent figure in California's real estate industry.
In 1992, he founded Stonesfair Financial Corporation (SFC) and still leads as its President and CEO today.
Over the years, under Karl's visionary leadership, SFC has grown its assets to surpass $500 million in administration.
Not only that, but SFC also extends its reach to California, Arizona, Montana, and Hawaii, overseeing an impressive portfolio of almost 2,000 properties.
Moreover, David's father's business contributions earned him the well-deserved College of Business Distinguished Alumni Award in 2003.
His dedication to education and mentorship is reflected through his service on the University's Board of Governors and Business Advisory Board.
Besides real estate, Karl Bakhtiari co-owns Sundance Ranch winery, a stunning 22.5-acre vineyard nestled in Napa Valley.
Well, the winery not only offers breathtaking scenery but also serves as a year-round income source, highlighting Karl's savvy business acumen.
The old man's academic journey is equally impressive, with a Bachelor's and MBA from California State University, demonstrating his commitment to excellence in education.
Therefore, the Bakhtiari family's journey is inspiring proof that ambition, hard work, and dedication lead to remarkable success.
His Sports Enthusiasts Siblings
David Bakhtiari is part of a family of four siblings, including two brothers and one sister. His siblings include sister Danielle and brothers Eric and Andrew Bakhtiari.
Like the NFL star, his older brothers are avid sports enthusiasts and are mainly involved in football programs.
Eric Bakhtiari, the eldest sibling, played as a linebacker for the Tennessee Titans (2009) and the San Francisco 49ers (2012).
He excelled as a two-time AP All-American defensive end under Coach Jim Harbaugh at the University of San Diego.
Likewise, Andrew Bakhtiari, David's other older brother, played as a defensive end at the University of San Diego.
At Junipero Serra High, Andrew achieved 2nd Team All-League, All-County honours, MVP Offensive Lineman, and contributed to a 9-3 junior year win in the Western Catholic Athletic League.
On the other hand, Danielle Bakhtiari Barbic, the only sister of three brothers, is a Lead Sales Manager at the innovative and fast-growing company Houzz.