It was heartbreak for NBA All-Star to lose nearly 8 family members to COVID-19, Including his beloved mother. Were Karl Anthony Town sister, Lachelle Towns, and Malaika Singleton-Towns Among Them?
During the Facebook watch show episode of "Peace of Mind with Taraji." Karl opened up about his heart wrecking loss.
He stated his struggles with grief and survivor's guilt about his mother's death in April 2020 due to the virus outbreak.
The power forward suffered great emotional turmoil during these past years, among which only one thing was a state of stability, which was his basketball career.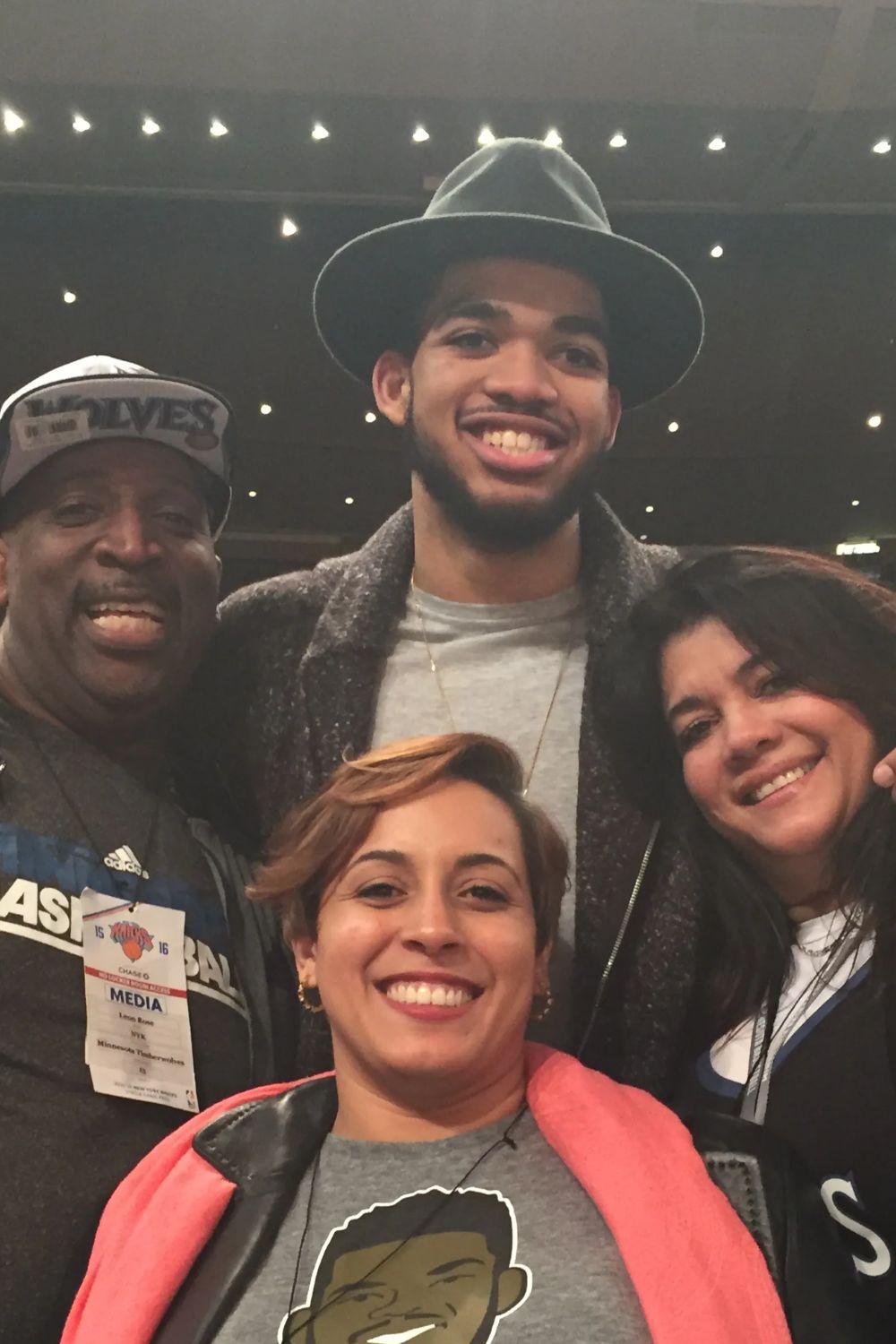 After his 2015 NBA Draft by the Minnesota Timberwolves as a first pick in the first round, and made his debut in the Timberwolves' season opener against the Los Angeles Lakers (112–111 win) on October 28, 2015, recording 14 points and 12 rebounds.
Karl improved in his sophomore year, won his first All-Star, and made his first All-NBA appearance by 2018.
He has a lot of accolades in his name, and the most recent one was on Feb. 3, 2022, for the 2022 NBA All-Star Game.
Town joined the Hall-of-Famers with players like Kareem Abdul-Jabbar, Tim Duncan, Elgin Baylor, and David Robinson for accumulating over 8,000 points, 4,000 rebounds, and 1,000 assists in 360 games or less.
Karl Anthony Towns Sister
Karl wasn't the only child; growing up, he had two older sisters, Lachelle Towns and Malaika Singleton-Towns.
They were raised in Piscataway, New Jersey, but little is known about their early education and later career choices.
Through Lachelle Twitter posts, we can say that she is the biggest supporter of Karl's basketball game.
According to her Instagram, Lachelle married Khalfani Porter on 4th March 2021. Khalfani owns Focus Martial Arts Academy for kids and adult fitness, and he is a sneaker lover, Martial artist, and kids of three.
The couple has three beautiful kids, two boys, and one girl; the eldest son's name is Anthony, and their daughter's name is JJ, although we couldn't figure out the third child's name.
Despite the available information of all the family members, there is negligible information on Karl Anthony Town's other sister Malaika Singleton-Towns.
Family Of Karl Anthony Town
Karl was born on Nov. 15, 1995, in Edison, New Jersey, to his parents, Karl Town Sr. and Jacqueline Cruz.
Karl Town Sr. was the former basketball coach for Piscataway Technical High School, whereas Jacqueline's professional information is not available, but she has been the biggest support system for Karl.
His mother, Jacqueline Cruz, sadly died in April 2020 due to covid complications with almost seven other family members, who also died for similar reasons.
The power forward had other support systems, including his sisters, Lachelle Towns, and Malaika Singleton-Towns.
During the time of grief, he met the love of his life Jordyn Woods, and almost after three months, they made it official on Instagram.
On September 29, 2020, Jordyn Woods spoke about how they connected over losing a parent in an interview with People, a digital gossip monger.
Later Jordyn commissioned her brother John Woods, Jr. to create a portrait of Towns' mother.
They both are power couples, as Jordyn is as financially stable as much as Karl. She is an Instagram model, the founder of a fitness app, and has a clothing line under her name Woods By Jordyn.
The couple is still young and hasn't tied the knot or decided on babies.