If you follow NBA, then you must have heard about Kareem Jabbar. The former professional basketball player Kareem played for 20 seasons in the NBA, and even though he retired a long time ago, he is still considered one of the greatest players in history.
Being a part of the NBA for twenty long seasons and winning six NBA championships is not a joke, and not all athletes can do it.
Similarly, Jabbar played high school basketball at Power Memorial in New York City and led the team to 71 consecutive wins.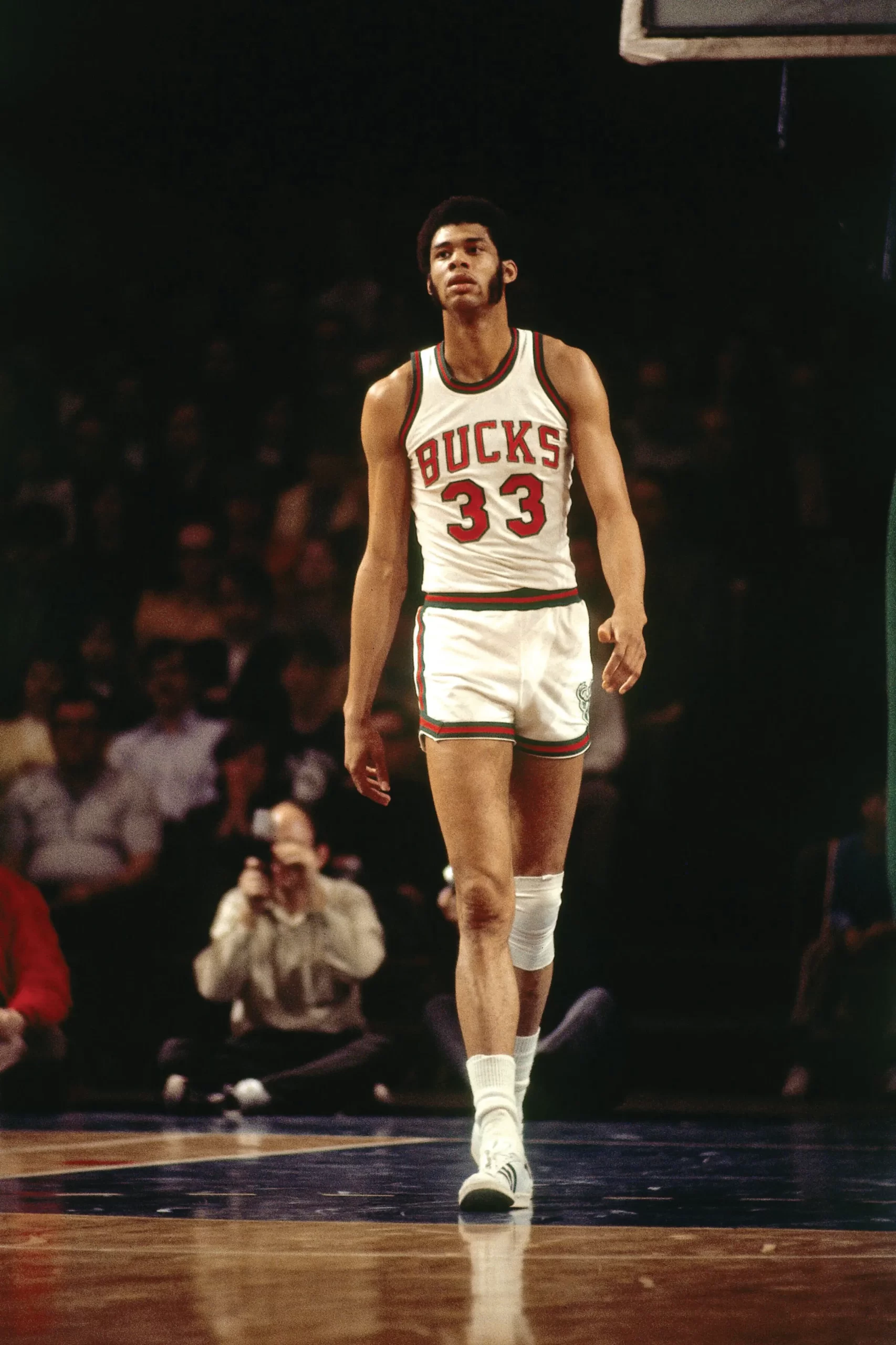 Even though he is famous as Kareem Jabbar, it is not his real name; he converted his religion and adopted this name later in his career.
So, why did he change his religion? How did he become a Muslim? What was his childhood like? We will answer all your questions here; stay with us till the last of this article to know Kareem closely.
But before we proceed, let's glance at the quick facts.
Kareem Jabbar: Quick Facts
Full Name
Kareem Abdul-Jabbar
Birth Name
Ferdinand Lewis Alcindor Jr.
Nickname
The Tower from Power
Date of Birth
April 16, 1947
Place of Birth
Harlem, New York City, United States
Age
76 Years Old
Nationality
American
Ethnicity
Black
Religion
Muslim
Education

Power Memorial Academy
University of California

Father's Name
Ferdinand Lewis Alcindor Sr.
Mother's Name
Cora Lillian
Siblings
No
Zodiac Sign
Aries
Hair Color
Black
Eye Color
Black
Height
7 ft. 2 inches /2.18 m/218 cm
Weight
102 kg/225 lbs.
Profession
Professional Basketball Player
Position
Center
Net Worth
$20 Million
Affiliation
NBA
NBA Debut
1969
Sexual Orientation
Straight
Marital Status
Divorced
Ex-Wife
Habiba Abdul-Jabbar (Janice Brown)
Children

Habiba Abdul-Jabbar
Sultana Abdul-Jabbar
Kareem Abdul-Jabbar Jr.
Amir Abdul-Jabbar
Adam Abdul-Jabbar

Merch
Rookie Card, Signed Photo, Signed Jersey
Social Media
Instagram, Twitter
Last Updated
June 2023
Kareem Jabbar: Childhood and Education
Born on April 16, 1947, in New York City, Kareem Abdul-Jabbar's real name is Ferdinand Lewis Alcindor Jr. He is the only child of Ferdinand Lewis Alcindor Sr. (father) and Cora Lillian (mother).
Kareem was 22+1⁄2 inches (57 cm) long and weighed 12 lbs. 11 oz. (5.75 kg) at birth.
His mother worked as a price checker in a departmental store, and his father was a jazz musician and a transit police officer.
By the time he was 14, Kareem was already 2.03 m and could slam dunk a basketball.
He attended Power Memorial Academy in New York City, leading his team to win seventy-one consecutive games.
In his senior year, Kareem and his team won the national high school boys' basketball championship.
After graduating high school, Kareem went to the University of California for future studies.
The main reason Kareem joined University at the time was because NBA wasn't accepting high school grads, so to get into the NBA, he had to enter college.
Kareem Jabbar: Career
College Career
As mentioned earlier, Kareem went to the University of California; however, in his first year, he wasn't allowed to be a part of the team because first-year students were not allowed to play University basketball.
In 1966, Kareem made his debut as a sophomore, and in his first match, he was covered by national media. After scoring 56 points in his first game, Kareem impressed everyone, and people even started calling him "The New Superstar."
Kareem performed astonishingly well throughout his college career and earned titles such as National Player of the Year, Most Outstanding Player in the NCAA, Naismith College Player of the Year, Helms Foundation Player of the Year, and whatnot.
In 1969, he completed college and obtained a bachelor's degree in Arts with a major in history.
Professional Career
With astounding college basketball, it was easy for Kareem to get picked in the NBA Draft.
Milwaukee Bucks picked Kareem first overall in the 1969 NBA draft.
Harlem Globetrotters had offered Kareem $1 million to be on their team, but Kareem declined the offer and stayed with the Bucks, who were in their second season of existence.
In the 1970 season, Bucks won twenty consecutive games, the highest record of that time. Abdul was awarded his first Most Value Player that season.
From 1971 to 1975, Kareem was a decisive factor in the success of the Bucks. In the first three years of his career, Kareem had won MVP twice and was already ranked as one of the top five players of the 1974 finals.
But unfortunately, in the 1974 season, Kareem got hit by Don Nelson's fingernails which injured his left eye.
This made Kareem so furious that he punched Nelson back and broke two bones in his right hand.
As a result, he was suspended and missed sixteen matches. Kareem never bad-mouthed the Bucks, but he always said it never matched his cultural needs, and that incident fueled the fire in Kareem leaving the Bucks.
Los Angeles Lakers
The Los Angele Lakers acquired Kareem in 1995. With 1,111 defensive rebounds (which remains the NBA single-season record), Kareem was honored with the MVP for the fourth time.
Not only for Kareem, but it was a proud moment for the Lakers because it was the very first MVP win in franchise history.
In 1997, he again punched Bucks player Kent after he hit Kareem with his elbow. Nonetheless, this time Kareem was fined $5,900 after Kent got two stitches but was not suspended.
Likewise, in 1981, Kareem could not give his best shot in the finals because he suffered from migraines. In 1985, Abdul won the MVP award, making him the oldest recipient.
In 1988, Kareem couldn't perform well, so he decided to retire. As a homage, every Laker wore a jersey of his name and his trademark goggles. In the end, he was also given a standing ovation by everyone.
Miami Heat legend Dwyane Wade is a three-time NBA champion and thirteen-time NBA All-Star. Also, he was selected to the All-NBA Team eight times and named to the All-Defensive Team three times. Learn More!
Abdul Kareem: Coaching
Kareem couldn't stay away from basketball for long; after retiring as a player, he decided to make a comeback but this time as a coach.
However, Abdul couldn't do as much as he did in his playing career. Besides, people often found him rude and sully or someone hard to deal with.
Besides, there are no significant achievements of him as a coach. Furthermore, he even tried for the head coach of Bucks but failed miserably.
He served as an assistant for Seattle SuperSonics and Los Angeles Clippers.
Similarly, he was the head coach of the United States Basketball League's Oklahoma Storm in 2002.
Besides Basketball
Kareem is a multi-talented individual; he has been featured in a few movies and television series. He made his film debut in 1972 with Bruce Lee's Game of Death.
Similarly, his other film credits include Fletch, Forget Paris, and Troop Beverly Hills. In 2019, he was featured in one of the episodes of The Big Bang Theory.
Moreover, Kareem is also a published writer.
His first book, his autobiography titled Giant Steps, was published in 1983. It was a collaborative effort of Kareem and Peter Knobler.
Similarly, some of his other notable books include On the Shoulders of Brothers in Arms: The Epic Story of the 761st Tank Battalion and Giants: My Journey Through the Harlem Renaissance.
Why did Kareem Jabbar change his name?
Kareem was a follower of Christianity until he gave up the religion, converted to Islam, and changed his name. He was twenty-four years old and was still in college when he converted his religion.
He was criticized heavily for his action, but he did not let the backlash get under his skin. In response, he stated that it was his tribute to his ancestors who were brought to the USA and enslaved.
Kareem Jabbar: Personal Life
If you are wondering what the life of a successful person like Kareem would look like, trust me when I say as chaotic as it can get.
He has had relationships with multiple women even after getting married.
He married Habiba Abdul-Jabbar in 1971 and had three children together; Habiba, Sultana, and Kareem Jr.
In 1978, after divorcing Janice, Kareem began seeing Cheryl Pistono and had a baby named Amir with her.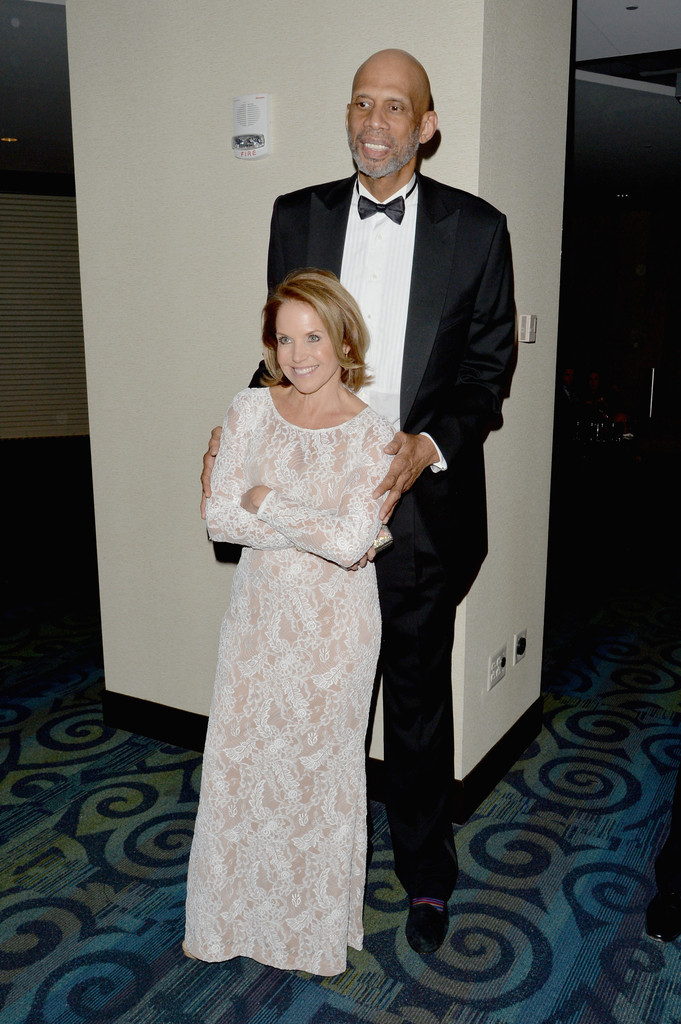 Apart from that, Kareem also has a son named Adam, but he has not revealed the identity of the mother.
About Kareem's health, in 2009, Kareem was diagnosed with migraine.
The same year, it was revealed that Kareem had diabetes and bone marrow cancer. The disease had been diagnosed a year before in 2008.
Kareem underwent quadruple coronary bypass surgery at the UCLA Medical Center in 2015.
Michael Miller is an American basketball coach and former NBA player. The Orlando Magic drafted him in the 2000 NBA draft. Likewise, Miller was named the NBA Rookie of the Year and has won two NBA championships. Know more!
Kareem Jabbar: Net Worth
Legendary basketball player Kareem Abdul-Jabbar has garnered an astonishing sum of money from his super successful NBA career and other personal pursuits.
His net worth currently stands at $20 million.
During his active playing days, Kareem easily bagged $3 million in salaries and bonuses.
Currently, Kareem lives in Marina Del Rey in a house worth millions. In 2014, Kareem sold his 5,000-square feet villa for $6 million.
Social Media Presence
Even in his mid-seventies, Kareem is active in social media. He has a considerable following on Instagram and Twitter.
His social media feed contains his interviews, NBA news, and quotes. His Instagram handle has more than 1 million, and his Twitter has 2.2 million followers.
Kareem joined Twitter in 2009 and has made 4,163 tweets as of this writing.
You Might Be Interested To Learn About Juan Hernangómez – Stats, Contract, Brother, Trade, Movie >>
Frequently Asked Questions (FAQs)
Why did Kareem wear goggles in games?
In one match, Kareem's eye got scratched, so to protect his eyes, he used goggles which later became his trademark.
Is Kareem Abdul-Jabbar the best basketball player of all time?
He is indeed one of the greatest basketball players of all time. If we were to look at things statistically, Michael Jordan is undoubtedly a basketball legend.
Did Kareem Abdul-Jabbar ever play against Michael Jordan?
Kareem Abdul-Jabbar played eight games against Michael Jordan.
You Might Want To Read About Larry Bird Bio: Kids, Wife, Career, Net Worth & Family