Professional baseball player Matt Moore has been married to his wife, Anna Moore, for around five years. Together, they are the parents of three kids.
Even though Matt and Anna started dating way back in the mid-2010s, they did not marry until some time before the birth of their first child, Luke, in 2019.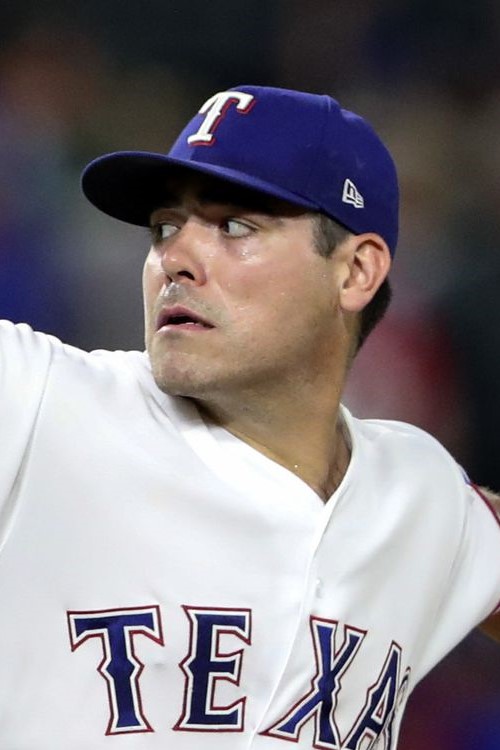 Matthew Codey Moore, better known as Matt Moore, is an American professional baseball player who plays for the Miami Marlins of Major League Baseball.
Drafted as the 245th overall in the 2007 MLB draft, Matt has previously played for several clubs, including Tampa Bay Rays, San Francisco Giants, and Texas Rangers.
After playing minor leagues for around four years, Moore debuted in the MLB for Tampa Bay on September 14, 2011.
Aside from his MLB career, Matt played for the Fukuoka SoftBanks Hawks of the NPB for a season. While in Japan, he won the Japanese Series with his club in 2020.
Matt Moore's Wife: Who Is Anna Moore?
Matt Moore has been married to his longtime girlfriend, Anna Moore, for around five years.
Born Anna Orlando, her birthdate, early years and family background are still unknown. Despite being associated with Matt Moore for nearly a decade, she has done a pretty good job in keeping her private life away from the public eye.
However, some information about her could still be gathered from her LinkedIn account.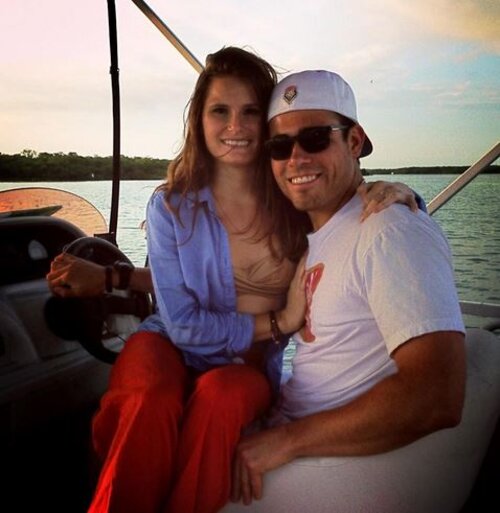 Anna is a registered nurse by profession. After graduating from high school, she obtained her undergraduate degree in Biology from the University of North Carolina at Chapel Hill.
Soon after, she earned her nursing degree from Keiser University in 2017. However, she had already started working since 2013, after she finished college in 2013.
She formerly worked in the sales department at Michael Kors' company in Florida before beginning her nursing studies. However, after she got her nursing license, she became a registered nurse at Banner Health, a non-profit healthcare system.
After marrying Matt, she has three kids with him. Their oldest son, Luke, was born in 2019. Similarly, they later had a daughter named Mila and a son named Zeke Robert.
More On Matt's Family And Early Life
Matt Moore was born to his parents, Marty and Dolores Moore, on June 18, 1989, in Fort Walton Beach, Florida. Besides, he has an older brother named Bobby.
Matt's father, Marty, was a helicopter mechanic who worked for many years at the Eglin Air Force Base in Florida. When Matt was six, he transferred to Kadena Air Base in Okinawa, Japan.
Marty and his family later moved to Japan, where he lived for nearly three years until he was ten. After his dad got a job in New Mexico, his family later moved near Edgewood, where he attended Moriarty High School.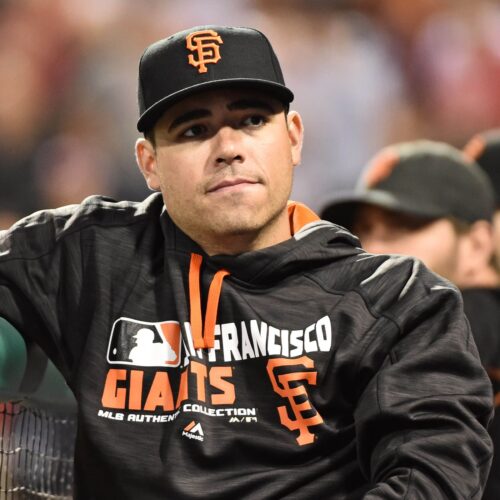 The two brothers had already started playing baseball and were very good at the games. After their school hours, they often practiced pitching in their home's backyard.
During his junior and senior years, Moore had a growth spurt, which caught the attention of scouts. Moreover, he was doing well in high school baseball, winning individual honors and school championships.
He was named the New Mexico Gatorade Player of the Year in his senior year.
Even though he had initially committed to play collegiate baseball for the University of New Mexico, he abandoned it to play professional baseball after Tampa Bay chose him in the MLB draft.