Valentino Rossi, the nine-time Grand Prix winner, has been in a relationship with Francesca Sofia Novello for over five years.
Due to the duration of their relationship, there is considerable curiosity surrounding whether they have gotten married.
Despite frequently appearing together in public and on their social media accounts, the couple has not yet tied the knot.
However, it is worth noting that Novello is the fiancée of the former motorcycle racer, and they also have a beautiful daughter together.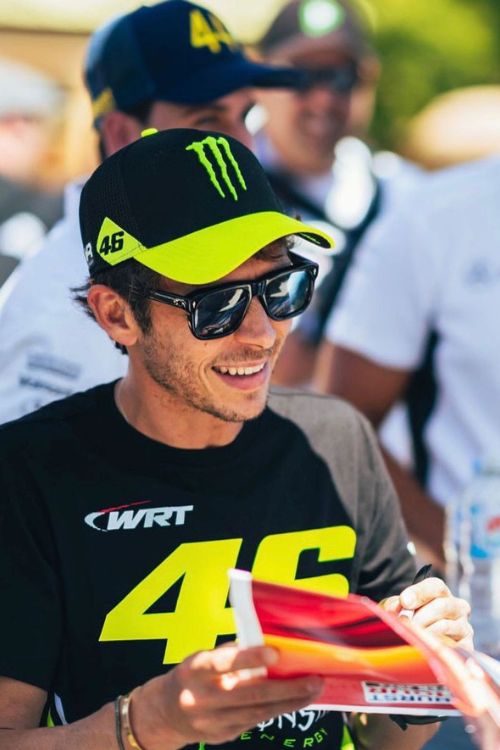 Valentino Rossi, also known as VR46 and "The Doctor," is a former professional motorcycle racer. He is widely regarded as one of the greatest in the history of motorcycle racing.
In addition to his numerous victories in the Grand Prix, he holds a unique distinction as the only road racer to have participated in 400 or more Grand Prix races.
Throughout his illustrious career, he prominently carried the number 46.
Moreover, he achieved a record-breaking 89 premier-class victories while representing Honda, Ducati, and Yamaha.
His journey began in 1993 when he got the opportunity to ride a 125cc motorcycle courtesy of former world champion Paolo Pileri.
On 5 August 2021, Rossi made the significant announcement that he would retire from MotoGP following the conclusion of the 2021 season.
Who Is Valentino Rossi Wife, Francesca Sofia Novello?
Francesca Sofia Novello, born on 13 October 1993 in Arese, Italy, is the daughter of Pier Luigi Novello and Teresa Del Giudice.
Raised in a Christian household, she pursued a career as a professional model and gained popularity as a social media influencer.
Francesca has amassed over half a million followers on her accounts.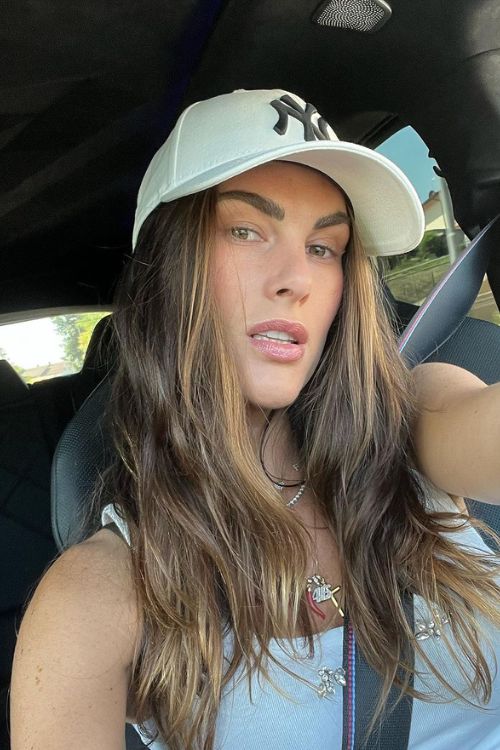 Bold Management represents her, along with other well-known models like Veronica Ferraro and Marta Sachez.
Francesca has a brother named Nicolo Novello, and they were both raised in a Christian home.
Notably, Francesca Novello is in a relationship with the legendary rider Valentino Rossi, a connection that emerged during her journey as a Moto GP grid girl.
Francesca Was Groped As A Teenager
However, her path wasn't without challenges.
During her time as a Moto GP grid girl, she faced difficulties, including an incident in her teenage years when she was groped while on the job.
In an interview with Vanity Fair in April 2021, she candidly discussed the unfortunate experiences she encountered in the male-dominated motorsport environment.
Francesca emphasized that she had to learn to demand respect, as the industry tended to objectify women.
Despite the obstacles, she persisted and refused to be seen merely as a pretty face without intelligence.
Relationship Timeline
Valentino Rossi, the renowned Motor GP star, has been in a relationship with Francesca since 2018.
Prior to this, Rossi had a well-known separation from his previous partner, Linda Morselli, in 2016. She is currently in a relationship with F1 driver Fernando Alonso.
Sources indicate that Valentino and Francesca were introduced to each other through mutual friends.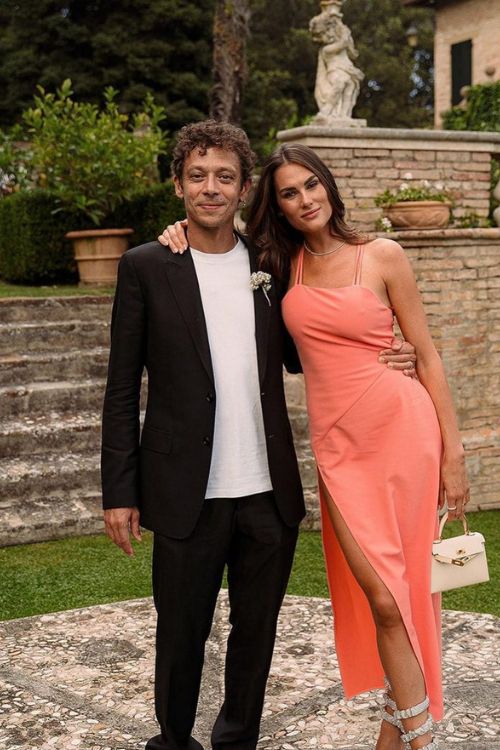 However, their initial meeting didn't immediately spark romantic feelings. It was a year later Rossi decided to pursue a relationship with Novello.
After dating for a while, the couple took their relationship to the next level and got engaged, choosing to live together. They share their lives with two pet dogs.
As for their marriage plans, when asked if she will be Valentino Rossi's Wife, Francesca's response is:
"I think he is the man of my life, and so why not? For me, it is not essential if it happens all well and good, but we love each other all the same, I always say that you don't need to have a ring on your finger to have faith in your heart. If it happens, all well and good!"
They Have A Daughter
The arrival of their daughter, Giulietta Rossi, has been extensively documented on their individual social media accounts.
In August 2021, Valentino and Francesca Rossi made an announcement on Instagram, revealing that they were expecting a child.
Popularly known as "The Doctor," Rossi creatively shared the news with a peculiar photo. Moreover, he dressed up in a doctor's outfit to mark the occasion.
On March 4, 2022, they joyfully welcomed their beautiful daughter into the world.