Marcus Stroman sister Sabria is an older half-sister of the American professional baseball pitcher for the Chicago Cubs of MLB.
Sabria supports the Cubs pitcher and posts about him on her Instagram, saying, "Seeing your dreams manifest is a blessing to be a part of. Love you, smooshy."
Marcus, with the support of his loved ones, reached his MLB dream through his 2009 MLB Draft by the Washington Nationals.
In 2017, he was the World Baseball Classic MVP and, after the regular season, won a 2017 Gold Glove Award.
In 2023, he represented Puerto Rico national baseball team at the 2023 World Baseball Classic.
Marcus Stroman Sister, Sabria Stroman
Sabria's biological parents are Adlin Auffant, an Afro-Puerto Rican, and her first husband, Elias Adelin Santos.
Later Adlin divorced her first husband and remarried Earl Stroman, with whom she had two sons, Marcus and Jayden Stroman.
Sabria is a Speech Language Therapist specializing in Speech-language Pathologist, currently practicing in Medford, New York.
Marcus' sister married Adam Abdat, and the couple tied the knot in 2015.
Sabria and her husband, Adam, visit several places as the couple is adventurous and likes to stay closer to nature.
In 2022, Sabrina started a podcast, "I Just Teach Here," as a cohost with her cohost Jess.
The special education teacher and speech therapist duo share their experiences working in NYC public schools.
They describe their podcast as a world that's simultaneously exhausting, rewarding, and filled with laughs.
The podcast already has its 12th episode out to watch on its YouTube channel, @ijustteachherepodcast3533.
Jayden Stroman
Jayden is progressively following his older brother Marcus' line of frame.
He is considered a top-ranked college prospect and committed to playing for Duke University.
Previously Jayden played for the 12U National Team in 2019, 13U National Team in 2021, and 14U National Team in 2022.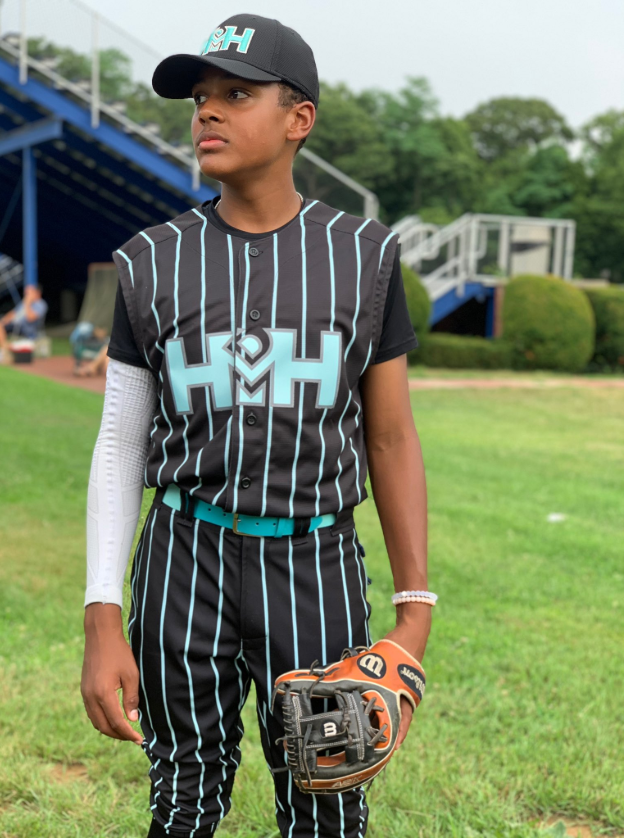 Jayden attended the Stony Brook School in New York and has been listed as the #5 ranked player in the nation in the Class of 2025.
Marcus' younger brother Jayden loves him and considers him his hero, citing his hard work and his excellent dancing skills for his choice.
Marcus also praised his younger brother's skills and tweeted in 2020 about his advanced home run captioning it with, " My young brother is going to be special. Love to see it. Way, way way back!"
The Stroman family is proud of the Stroman brothers' progress and supports them consistently.