Nikola Jokic's fans were overwhelmed to see him ritualistically tie his wedding ring to his sneaker during his NBA games.
Jokic, the 6'11", 284-pound center for the Denver Nuggets, called it arguably one of the sweetest gestures, subtle but meaningful.
The high school sweethearts have been through everything together, from Nikola's struggle in the Serbian League to his 2014 NBA Draft by the Nuggets.
Nikola got married to Natalija in 2020 and, after a year, welcomed a baby girl named, Ognjena.
Nikola Jokic Laces His Wedding Ring On His Sneaker
As per CBS News, Nikola wears his engagement ring on his sneakers for his NBA games.
The NBA's strict rules prohibit players from wearing jewelry on the court, so Nikola, with his wits, chose a way to stay connected with his wedding ring.
The fans were overwhelmed by the heartfelt symbolic gesture of Jokic towards his wife.
After dating for almost a long stretch of nine years, the couple eventually married in 2020.
Nikola proposed to Natalija in Denver and was ready for a wedding, but the wedding plans got pushed due to Nikola's NBA bubble season.
However, they married in an intimate wedding in Sombor, Serbia, and the wedding videos surfaced on Twitter.
Wife, Natalija Jokic & Daughter, Ognjena
Natalija Jokic grew up in Sombor, Serbia, with his two sisters, Maja and Dragana Macesic.
Nikola and Natalija started dating six months after meeting, roughly around 2012.
The couple also stayed in a long-distance relationship; when Natalija had to move to the U.S. for her higher studies.
Natalija studied Psychology at Seminole State College in Oklahoma for the first two years.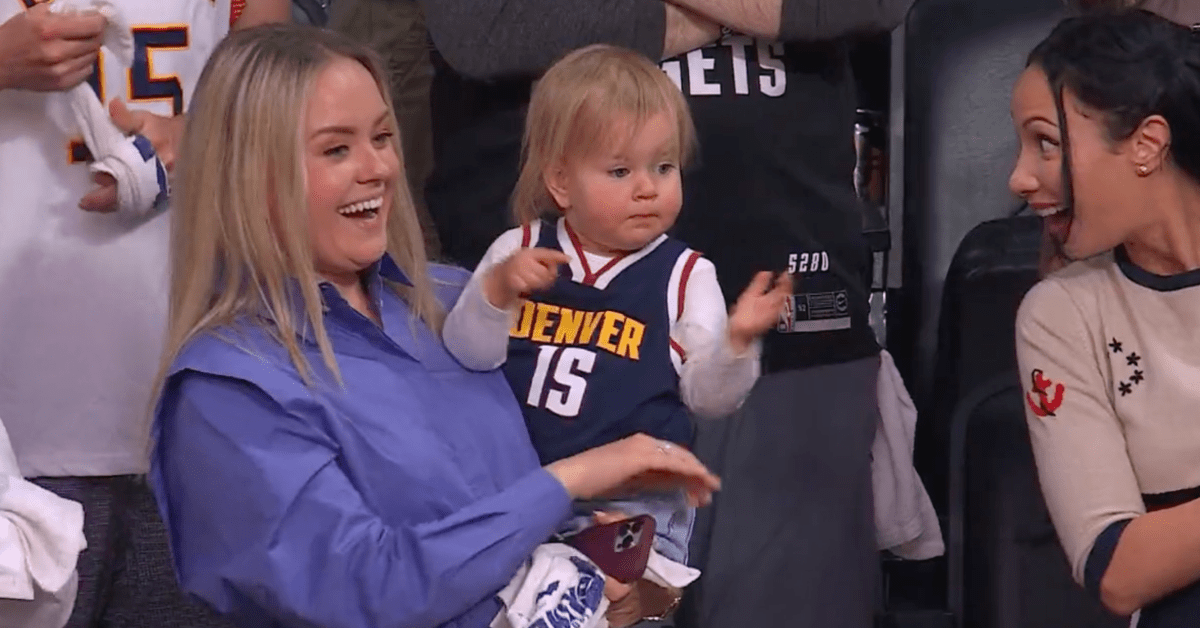 However, she later transferred to the Metropolitan State University of Denver for her last two years to be close to Nikola.
Natalija has played collegiate volleyball with Seminole State College and made it to the honor list of NJCAA for her academic success.
Natalija, after her marriage with Nikola, is blessed with a beautiful daughter, Ognjena.
Ognjena, as 2021 born, is 1 years old and is mostly spotted during Nikola's NBA games.