Will Zalatoris believes without the contribution of his parents, he wouldn't have become a professional golfer, let alone a champion. His dad introduced him to golf, and his mother gave him the competitive drive to excel at it.
Will Zalatoris is a private guy, he doesn't express much and is pretty low-key on his social media. But on the course, he lets it rip, showing his obsession with winning.
Moreover, he has confessed that he got such an attitude from his parents.
William Patrick Zalatoris is a 27-year-old professional golfer from San Fransico, California. He competes in PGA Tour and other majors.
Zalatoris grew up in Dallas and attended the Trinity Christian Academy, where he won US Junior Amateur Title. For his further studies, he went to Wake Forest University.
Furthermore, Will's talents earned him plenty of recognition, and he won ACC Player of the in 2017.
He built his career earning accolades like First Team GCCA All-American and Nicklaus Award finalist, and Hogan Award semifinalist.
Moreover, Will played all possible events and also represented the USA in the Walker Cup with esteemed players like Collin Morikawa.
Zalatoris is currently playing at his highest level. He has registered 1 win in PGA Tour and Korn Ferry Tour.
Will Zalatoris Parents, Richard And Catherine Zalatoris
The parents of the professional golfer like to maintain privacy in regard to their personal information. However, we do have some pieces of stories about them.
Richard Zalatoris
Will's father, Richard Zalatoris, was a pilot just like his grandfather and uncles and also worked in retail for over 35 years.
On top of that, he loved golf and introduced it to his son.
Richard used to play at the California Golf Club and has played at Augusta Nationals. He took Will to training when he was just 7 and taught him all the fundamentals of golf.
However, unlike other trainer dads, he never pressured Will into adopting a particular playing style. Rather, he didn't go to his son's golf lessons and let him develop on his own.
"I never felt that overbearing presence that so many kids might feel," Will said.
Catherine Zalatoris
Like her son, Will's mother, Catherine, in her time, was into the athletic life.
She ran brutal tracks at Oregon, of 400 and 800. From that, she developed a competitive mindset which she imparted to her son.
Furthermore, she also took her son to the gym when he was a kid so he could compete against other kids. Although she doesn't play golf, she is part of Bend, Ore., a Pacific Northwest golf hotspot.
"She always said to me: Don't force anything early," said Will talking about his mother.
Meet Will Zalatoris Wife: Caitlin Zalatoris
Zalatoris married his girlfriend-turned-fiance Caitlin in 2022. The two started dating back in 2018 after meeting at Wake Forest University.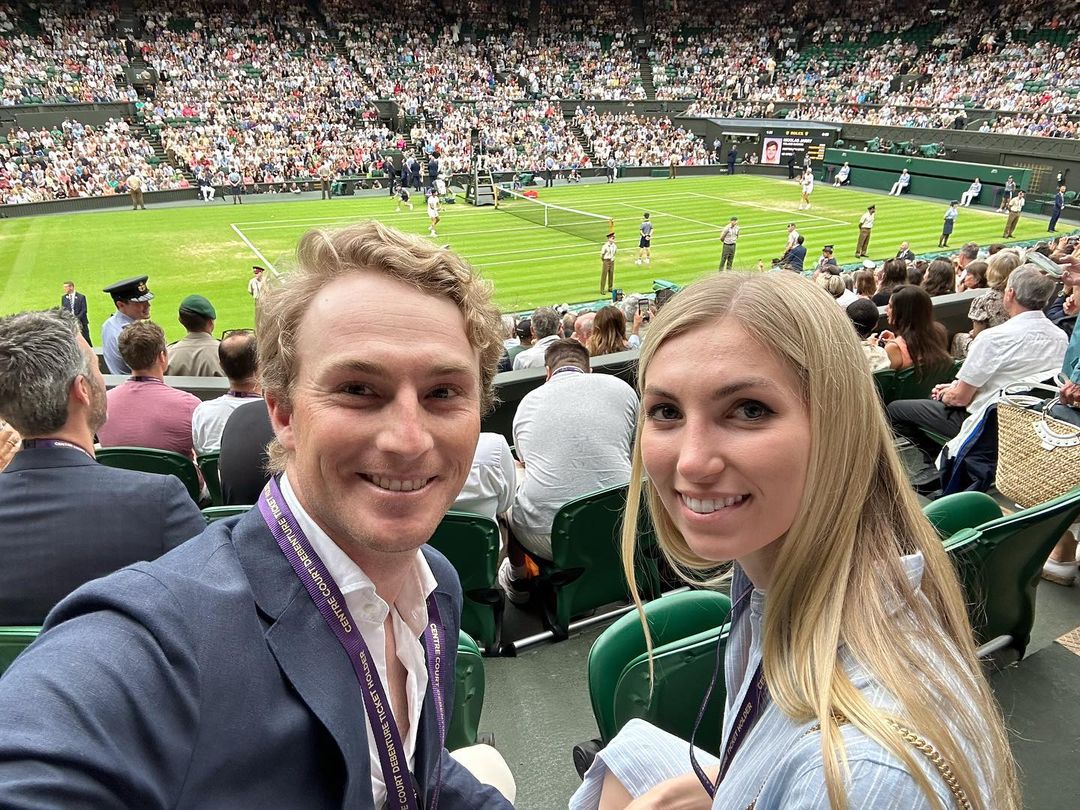 Caitlin is 28-year-old and celebrates her birthday on July 29.
Moreover, she has a bachelor's degree in psychology and also completed her master's from the University of Texas in 2019.
The couple loves spending time together, and the golfer posts his wife on his Instagram. Recently, they attended Wimbledon together.