Many fans are curious to know about the family tree of Canadian ice hockey player William Nylander. William has four sisters, Michelle, Jacqueline, Stephanie, and Daniella Nylander. Read the article till the end to learn about William Nylander sister.
William Andrew Michael Junior Nylander Altelius, known as William Nylander, is a professional ice hockey right winger for the Toronto Maple Leafs of the National Hockey League (NHL).
In the ongoing 2023 Stanley Cup Playoffs, Nylander's team, Maple Leafs, got eliminated; the young athlete headed home to Sweden. His leaving made quite a buzz on the internet.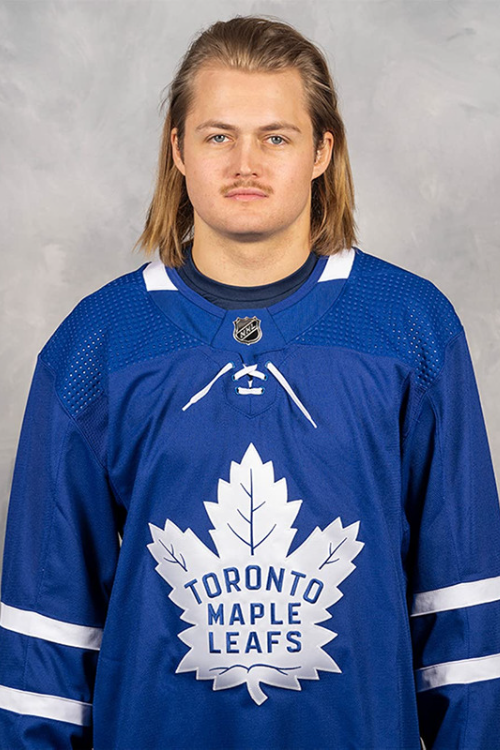 On 14 February 2013, Nylander debuted HockeyAllsvenskan and played alongside his father, Michael Nylander. The Toronto Maple Leafs selected Nylander in the first round of the 2014 NHL Entry Draft as the eighth pick.
Nylander was born in Canada. However, the International Ice Hockey Federation (IIHF) declared him eligible to play for Sweden in international tournaments on November 12, 2012. Eventually, he played in the 2013 World U-17 Hockey Challenge for Sweden and won a gold medal.
William Nylander Sister
With the soaring popularity of William, fans are curious to know about his sisters and other family members.
William has one older sister, Michelle, and three younger sisters, Jacqueline, Stephanie, and Daniella.
Michelle is the eldest of the siblings, born in 1994, and William is 2 years younger than her.
Younger sister Jacqueline was born in 2000 and is a professional tennis player. She competed in the WTA circuit for Southern Methodist University.
Another sister, Stephanie, was born in 2003, and Daniella, the youngest, was born in 2006.
William is a family-oriented man and is quite close to all his sisters.
William Nylander Family
Nylander was born to Michael and Camilla Nylander on May 1, 1996, in Calgary, Alberta, Canada.
William's father, Michael, is a former ice hockey player in NHL. Michael has a long playing career, from 1988 to 2015.
During his decades-long professional journey, he played with many NHL teams like Hartford Whalers, Calgary Flames, Tampa Bay Lightning, Chicago Blackhawks, Washington Capitals, Boston Bruins, New York Rangers, and Washington Capitals.
He represented Sweden 13 times in the World Cup and the Winter Olympics. He won nine medals in his playing career with the national team.
William hails from a family of athletes. Nylander's younger brother, Alexander Nylander, is also a professional ice hockey player for the Pittsburgh Penguins. Buffalo Sabres selected Alexander in the 2016 NHL Entry Draft.
On April 3, 2017, he debuted in NHL against Toronto Maple Leafs. Alexander represented Sweden at the 2008 IIHF World Junior Championship and won the silver medal.
Similarly, William Nylander's uncle, Peter Nylander, is also a former professional ice hockey forward. Peter played for Elitserien, the Finnish SM-liiga, the Russian league RSL, and the KHL. In the 2007-2008 season, he represented Amur Khabarovsk in Russia.
Because William comes from a family of sportsmen, his family background might have propelled him to continue the sports legacy.
William was passionate about ice hockey from a young age as he watched his father play ice hockey growing up. His father also supported and motivated him every step of his playing journey.
The credit for the professional success of William definitely goes to his family members. They must be very proud of his achievements.