Bianca Belair brother Jeff Phillips remains to be an unshakeable pillar of support in the wrestler's life. He is a loving husband, a caring father, and an inspirational coach for his football team.
Bianca Blair Crawford, popularly known by her ring name Bianca Belair was born on April 9, 1989, in Knoxville, Tennessee. She is a WWE star and also a fitness and figure competitor.
The wrestler has been involved in sports from a very young age. We can trace this back to her high school days at Austin-Easr Magnet High School, where she used to be a track runner.
She took this talent with her to college, which was chaotic as ESPN writer Sean Hurd called it "a volatile six-year track career" as she attended three universities.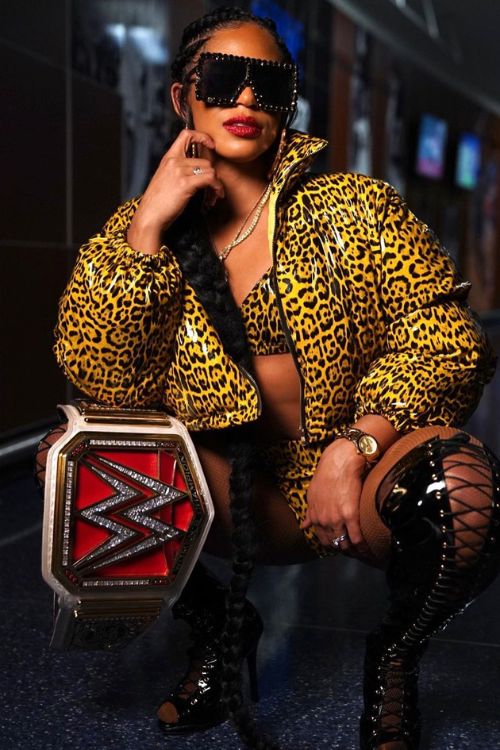 Belair was also a Crossfit competitor and powerlifter, and she was featured in several magazines such as RX magazine and the Femme Rouge magazine.
She later had to leave her CrossFit journey because of intercostal chondritis, also known as shifting rib syndrome.
The wrestler was performing under the Raw brand of WWE and currently is the Raw Women's Champion. However, she was selected by SmackDown during this year's draft.
Belair will now move to the SmackDown brand beginning May 8, 2023.
Meet Bianca Belair Brother Jeff Phillips
Born on June 9, 1985, Jeff Phillips is the elder brother of Belair. The 34 year-old wrestler shares an age gap of almost four years with her brother.
Jeff mentions that being a husband to Quineesha Phillips and father to four great kids is his greatest accomplishment.
The wrestler's brother completed his master's in 2019 from the University of Tennessee. He is also the head football coach of Campbell High School, where he serves as an inspiration for many of the students.
She places him in very high regard in her life as she has constantly mentioned that he is the source of her motivation and her support system, just like the football players of his team do.
Belair says that her brother's "hardcore" interest in wrestling is what got her interest in it.
The wrestler's first words were her brother's name which is why we can naturally assume the deep connection these siblings shared. It is said they used to have house concerts together to Keith Sweat and Monica songs.
He even took Belair to prom when her date backed out at the time.
Jeff is a loving husband and a very caring father. He is active on his Instagram page, where he can be seen doing a lot of activities together with his family.
Bianca Belair Family And Husband
Belair's husband Kenneth Ford, popularly known by the ring name "Montez Ford," is also a professional wrestler. She announced her engagement to him on June 9, 2017, and the couple later got married on June 23, 2018.
She does not have children of her own, but she is a stepmother to her husband's two children, who she loves like her own.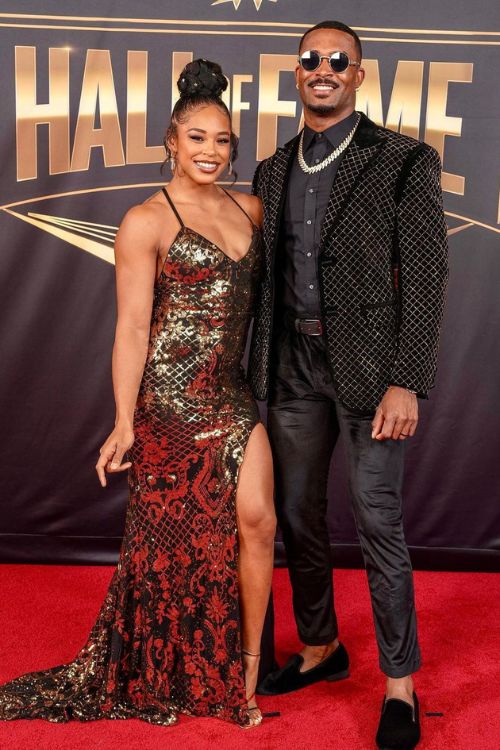 Belair was born into a family of Leonard Blair and Travonda Blair. She had four siblings Jeffery Phillips, Leonard Jr, Jermaine, Bianca, and Jasta.
The wrestler draws a lineage from a family of remarkable people.
Her father was a member of the band known as the Blair Brothers. Her grandfather Edward G. High served as a professor and chairman of biochemistry at Meharry Medical College.
Her great-grandfather Edward N. Toole was the first licensed African American electrician in Durham, North Carolina. Her aunt Miranda Hunt was one of the first African Americans to integrate St. Cecilia High School in Nashville.