Xavier McKinney will always have ample motivation and support from his parents. The athlete has a very joyous relationship with his father and mother.
Giants safety Xavier McKinney has a long way ahead in his career. The youngster looks on course to establish himself as a dependable player.
Moreover, he got it all from his hardworking parents—the feeling of never backing down and fighting for yourself in this competitive stage.
Xavier Avis McKinney is a 24-year-old professional football player hailing from Roswell, Georgia. He is a safety and has been playing in the NFL since 2020.
He attended his native high school of Roswell and started playing football there. After showing his talents as a safety, he joined the University of Alabama for further development.
McKinney flourished even more in college and became the 2018 Defensive MVP in the Orange Bowl. He decided to declare for the 2020 NFL draft.
Eventually, the New York Giants selected him in the draft's second round. After some slight injury hindrances, the safety slowly started finding his groove.
At present, he is with the Giants; he has not made a worldly impact but is one of the active members of the roster.
Meet The Parents Of Xavier McKinney: Lee And Ebony
Xavier is the son of Lee and Ebony Mckinney. The details regarding the couple are relatively not open yet.
More so, all we know is the McKinney duo have been super supportive towards their son. They are with him in every step, from proper schooling to football training.
Due to their contributions, Xavier has been fortunate enough to call himself an NFL player today.
Father Lee McKinney
Talking about the patriarch of the McKinney household, we have no information regarding his personal details.
He is not active on any form of social media and maintains a low-key profile.
The only time he was seen on camera was during Xavier's Dream Champion Award. This further showcases that he will be there for his son's milestones.
Furthermore, Xavier talked about Lee's massive influence after receiving the award.
Mother Ebony Is His Biggest Fan
Originally Ebony Merriwether, Xavier's mom is a strong, independent woman and his biggest fan.
Ebony is a mortgage broker and the CEO of Proven Mortgage Solutions. She is an eccentric character and calls herself 'Olivia Pope of Mortgages with a pinch of humor.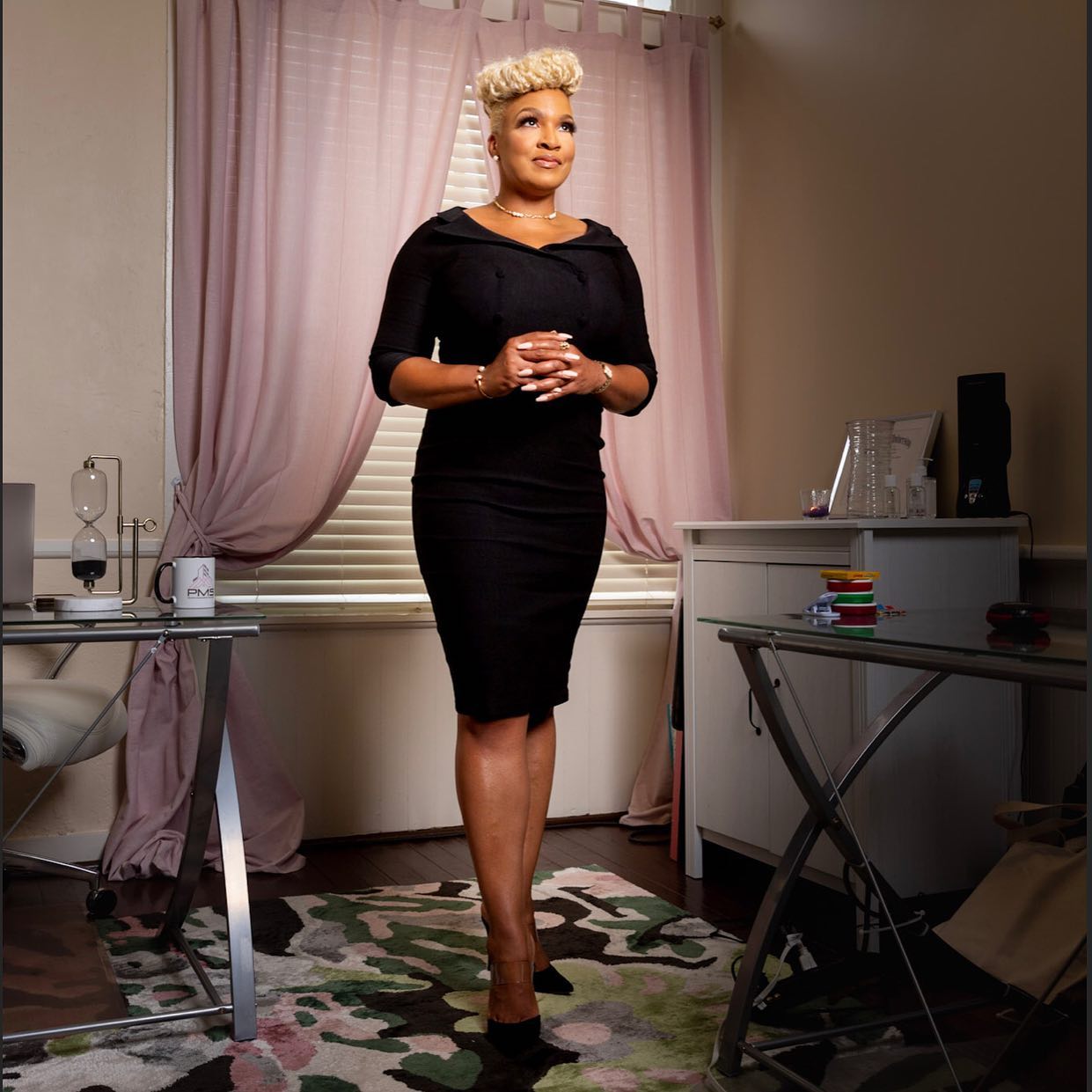 In addition, she is very active on social media, with over 1k posts on her Instagram. She uses it mainly to promote her business, and her grid is full of promotive content.
Aside from that, she posts a lot about her son as a proud NFL mom. Ebony rarely misses her son's matches and always shouts at the top of her lungs in the stands to support him.
Moreover, Xavier is very close with her mother; he wished her a happy Mother's Day on X. It was a heartfelt post with a beautiful picture of the mother-son duo during the NFL draft announcement.
Xavier McKinney Is A Fashion Icon
Not only is the safety a proper athlete, but he also has a marketable personality.
Moreover, Xavier has side hustles in partnership with other brands and accessories. He is the ambassador of The Edit LDN, a global marketplace for sneakers.