The talk about the American footballer Xavier Restrepo's lips is surfacing all over the internet, and people are wondering what is wrong with the athlete's face.
Xavier Restrepo, an American footballer who plays for the Miami Hurricanes, has a birth defect called vascular malformation.
He turned down offers from many prominent schools and finally chose to attend the University of Miami.
Xavier Restrepo has currently been playing for his college team, the Miami Hurricanes, since 2020. He is now a fourth-year junior in college.
The athlete is known to be a kind and gentle person who would do anything for his family and friends. Moreover, he has a long-term goal to play in the National Football League (NFL).
Though people constantly ask him about his lips, Xavier is always kind and calm enough to answer questions targeting his physical deformation.
Xavier Restrepo Lips And Face
People have been curious about Xavier Restrepo's lips and face recently. Many speculated that it was due to heat and rough games.
However, the athlete's mother, Ashley Restrepo, explained the medical reason behind his lips.
Ashley revealed that the doctors mistakenly pinched Xavier's cluster of veins on his face during his birth. The mother only noticed the swelling on his lips when baby Xavier was three months old.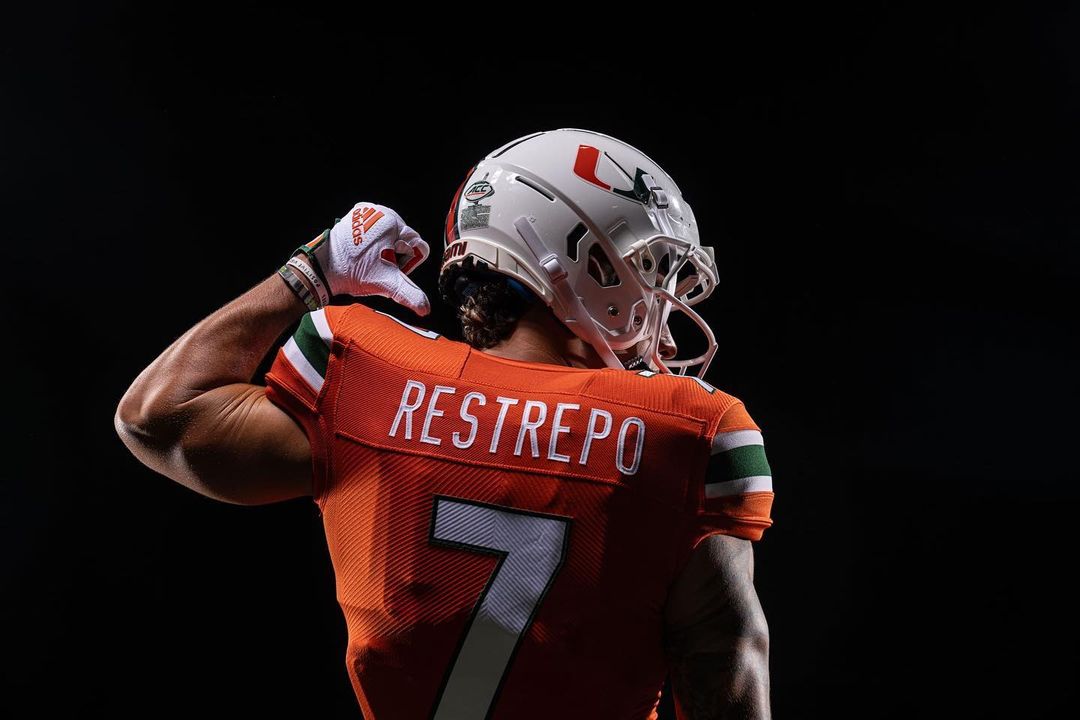 Furthermore, the athlete's mother added that the condition, in medical terms, is called vascular hemangioma.
For the first five years, the family even thought about fighting a lawsuit. However, they calmed down, knowing that money is not everything.
Moreover, Xavier lives a normal life with the swelling lips being a part of him. His mother said that he is not bothered by the questions people ask about his lips. He is happy to explain and answer the curiosity people have about his lips.
Know More About Xavier Restrepo And College Career
Talking more about Xavier Restrepo, he was born in 2002 in the small town of Statesville, NC, just north of Charlotte. Later, his family relocated back to South Florida when he was two.
The college athlete started playing football when he was at the age of five. He attended high school at St. Thomas Aquinas High School and later got transferred to Deerfield Beach High School.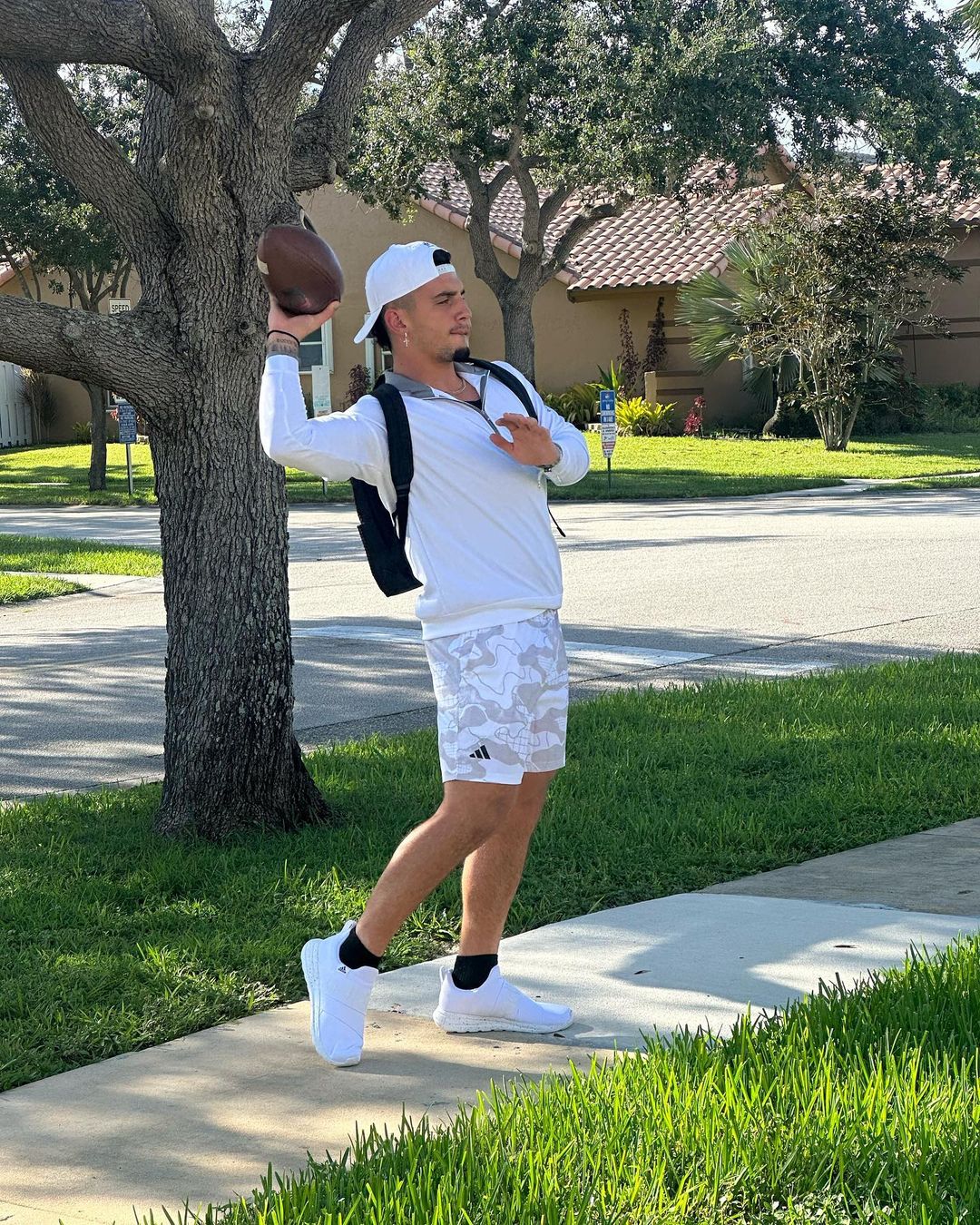 After graduating, Restrepo received many offers from prominent schools, including Harvard, Kentucky, Pittsburgh, Samford, and more.
However, Xavier chose the University of Miami and chose to fulfill his collegiate career at "The U."
After a decent freshman year, he played in all 12 games in 2021, in which he recorded 24 receptions for 373 yards and two touchdowns.
Similarly, in 2022, Restrepo played in seven games with three starts. He grabbed 21 receptions for 240 yards and two touchdowns.