Who is Zach Whitecloud wife? Is the ice hockey star married to his girlfriend Madison Wedderspoon? Find out all the answers in the article.
Zach is a professional ice hockey defenseman from Canada who is playing for the Vegas Golden Knights of the National Hockey League (NHL).
The player of Dakota heritage was undrafted while attending Bemidji State University. He joined the Golden Knights in 2018 as a collegiate free agent.
In 2019–20, Whitecloud made more progress toward becoming a promising defenseman for the Vegas Golden Knights.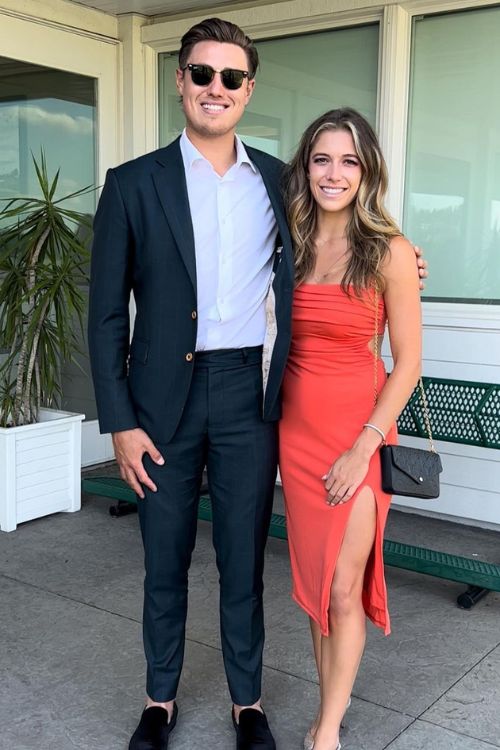 Zach spent three seasons with the Virden Oil Capitals of the Manitoba Junior Hockey League before transferring to Minnesota's Bemidji State University.
Whitecloud scored 36 points in 77 games across two NCAA seasons. On March 8, 2018, Zach agreed to a three-year, entry-level deal with the Golden Knights.
A month later, on April 5, 2018, he made his NHL debut, playing 16:42 against the Edmonton Oilers.
Zach Whitecloud Wife: Is He Married To Madison Wedderspoon?
Zach Whitecloud isn't married yet; hence, he doesn't have a wife but is dating a girl named Madison Wedderspoon.
In 2018, Madison graduated with a bachelor's degree from the University of Kansas and is currently studying at University of San Diego School of Law.
She loves horse riding and even performed it competitively back when she was in high school.
Wedderspoon hasn't posted anything new about horse riding, so she must be focused on her career in law.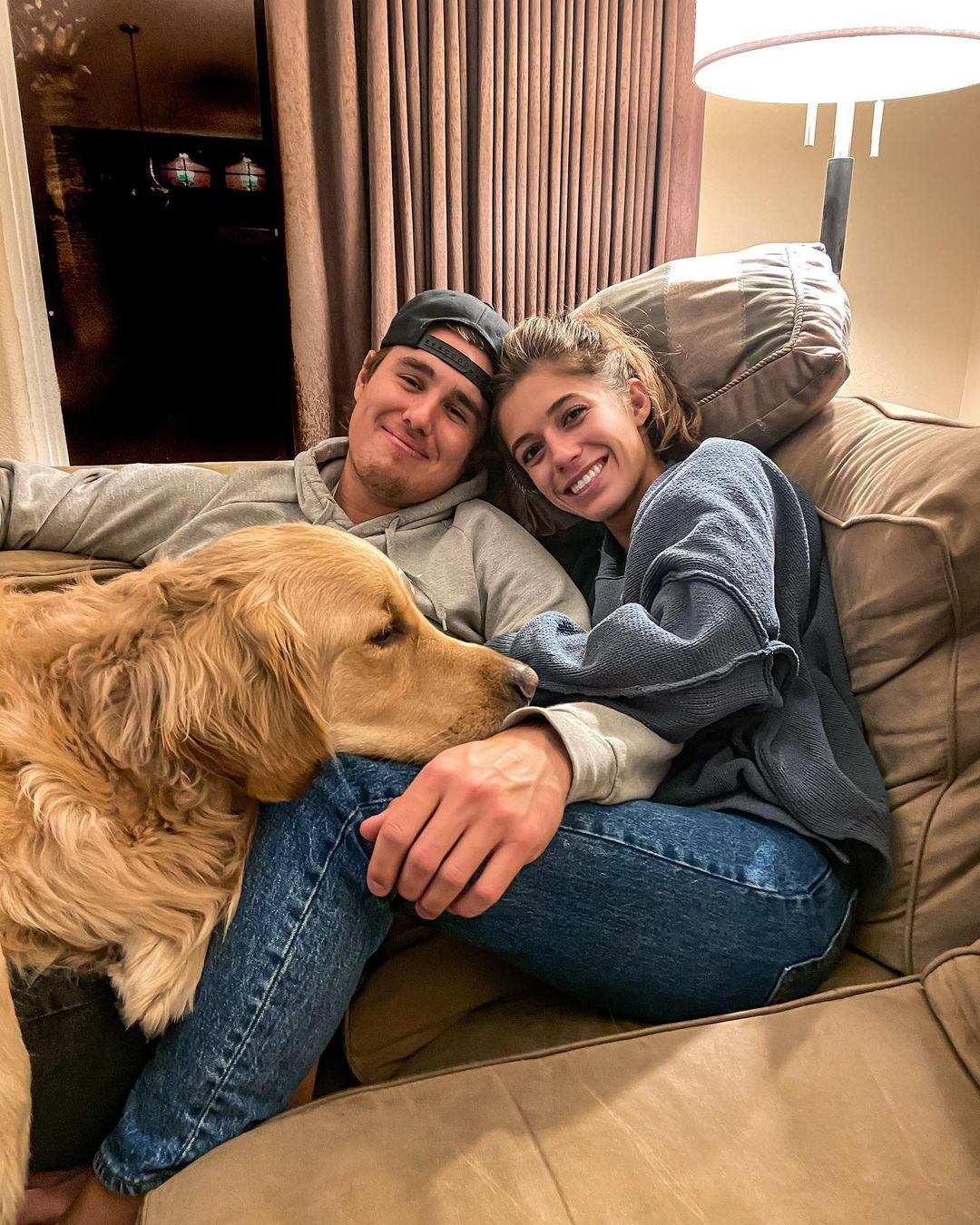 The couple often travel around for vacation and share their photos on social media. She is a big supporter of Zach's career and doesn't shy away from showering love for him and his team.
In her Instagram bio, she has also shared a link to "Retriever Rescue of Las Vegas," which goes to show her love for animals.
In fact, Zach and Madison adopted 'Walley,' a puppy they rescued in February 2021.
Zach Whitecloud Family
Zach Whitecloud was born to his parents, father Tim Whitecloud, and mother Donna Cullen.
After he was signed, his father stated that he is beyond pleased with his son's contract with Vegas Golden Knights. He was happy that the team believed in his son and supported him.
Until the 2027–28 season, the defenseman will get an average salary of $2,750,000, according to a statement from the Vegas Golden Knights.
Whitecloud joined the team in the 2018 draft after playing for Minnesota's Bemidji State University.
The athlete is of indigenous origin and was raised for the majority of his childhood in the Sioux Valley Dakota Nation.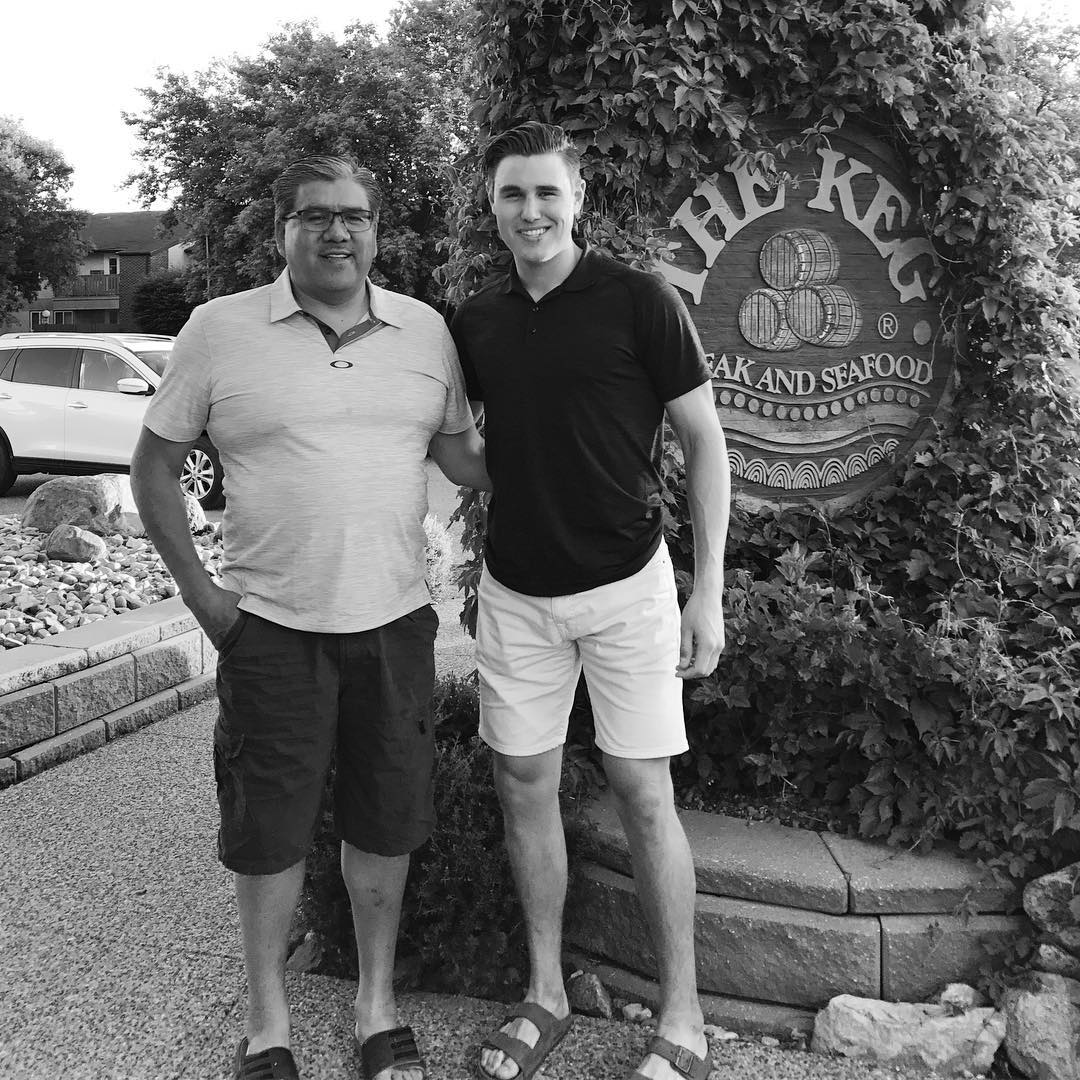 Zach claimed to have left Sioux Valley when he was 18 to Brandon, Manitoba, and that a large number of relatives still reside there. So for him, Brandon and Sioux Valley are both home.
He grew up playing hockey for the Sioux Valley squad, which his father helped coach and, in some ways, organized, from age six to perhaps ten or twelve.
In Whitecloud's opinion, hockey serves the same goal for those who are enthusiastic about the game, no matter where they are from.