Zecira Musovic's parents, dad, Izeta, and mom, are her biggest inspirations. The couple fled the Bosnian war and settled in Sweden, where they parented three kids along with Zecira.
Leaving everything behind and starting a new life in a country you have never stepped foot in is tough. But Izeta and his wife did their best to give their children a safe and happy life.
The Swedish No.1 Zecira grew up in a household that inspired her to pursue soccer on a professional level. Musovic has always counted her older brother, Huso, as her biggest inspiration.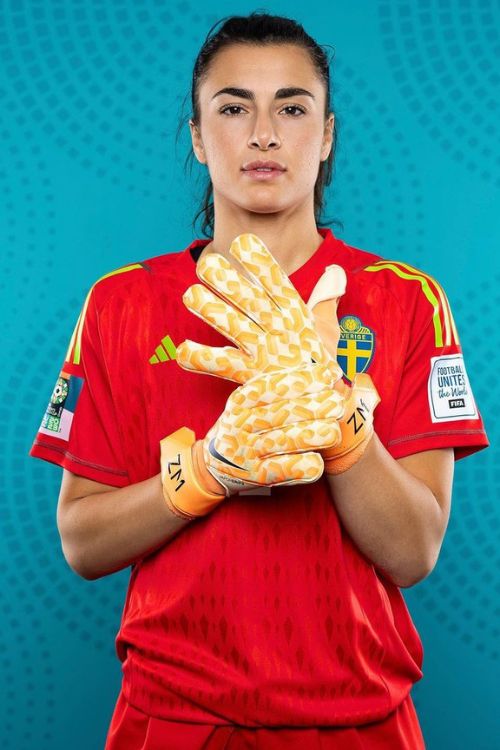 Since making her professional debut in 2011, Musovic has started in several games, but none were as vital as the one she faced against the USWNT in the round of 16.
The Chelsea goalkeeper saved 11 shots and was awarded Player of the Match, knocking out Lindsey Horan's side. Her coach, Peter Gerhardsson, celebrated the victory by saying, Zacira psyched out Megan Rapinoe and USWNT.
Zecira Musovic Parents: Father Izeta Musovic, And Mother
Zecira Musovic's parents, father Izeta, and her beautiful mother have roots in a small town in Serbia.
Prijepolje borders Bosnia, and the couple fled the town and made their way to Sweden to avoid the Bosnian war. Previously, speaking to The Guardian, Zecira said she couldn't express how grateful she is to her parents.
The GK calls her parents her role models. Izeta and his wife left their everything in Serbia, not knowing what to expect in Sweden. They started their life from scratch, trying to search for jobs and also provide a proper livelihood for their four kids.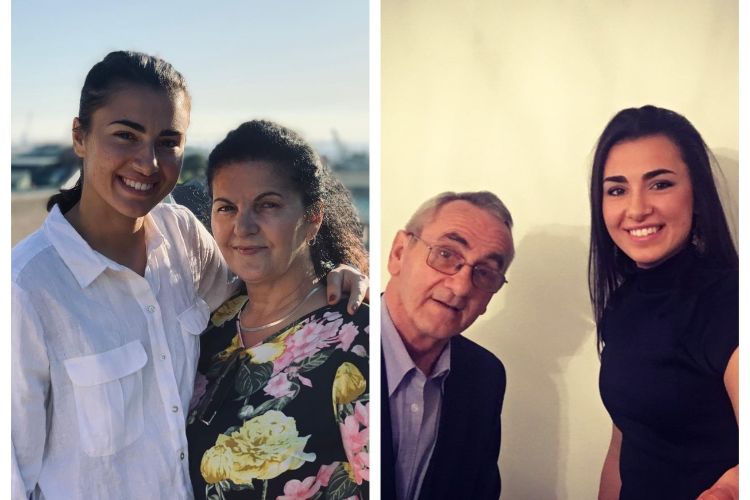 On her website, Zecira has also thanked the country she represents on the international stage. She said Sweden accepted her family with open arms and provided safety, the No.1 priority of the family.
The soccer player has featured her parents a few times on her Instagram. In 2019, Zecira shared a picture of her with her parents at Malmo's stadium.
The goalkeeper captioned the post, "Great Victory !! A lovely win today against a tough Kristianstad DFF. Proud, grateful, and happy to have my beautiful parents there. I love you guys!"
She has shared a couple of appreciation posts for her mom on her Instagram handle, who remains away from social media. Her dad is available on Facebook but hasn't shared any posts since August 2022.
Zecira Musovic Siblings, Brother Huso Musovic, Is Her Inspiration
Zecira Musovic has three siblings, and all of them were born in Sweden. In many of her interviews, Zecira talked about her older brother, Huso Musovic.
The Chelsea player's brother is a former soccer player who played in the lower divisions in Sweden. Zecira previously said she grew up idolizing her brother, Huso.
In her interview, the Swedish goalkeeper said she started playing soccer because of Huso. He was one of few people who believed Zecira could play soccer at a professional level and not pursue it only as a hobby.
One of the reasons, Zecira studied economics at the college level was because her brother had pursued it. Huso graduated from Lund University with a Master's degree in 2009.
Huso is the owner of the restaurant Mollebacken Restaurant & Cafe in Sweden. He established the restaurant in 2019 and currently works at Jobbklar in business support.
He previously worked as a group manager at Resource Bank. Huso is available on Facebook and has shared a few family photos. The older brother of the Swedish international is married and has three kids.
Zecira also has a sister named Elvira Mujevic Musovic. The older sister, Elvira, has a nursing degree from Kristianstad University and is a mother to three kids.